}?>
}?>
The holiday season is here and we just finished celebrating Halloween. Now, we are eagerly waiting for Christmas. We have probably seen the best and worst costumes of the season. Of course, some of them manage to stand out. Thanks to social media, we get to see the most creative ideas for Halloween. So we have collected a lot of pictures, and have created the perfect list of Halloween costumes across the web that managed to catch our eye. We hope you will also enjoy seeing them.
It is unbelievable to see people putting tons of effort just for the sake of trick-or-treating rituals. But, that's the whole point behind the seasonal celebrations. So, are you ready to see which costumes came out on top?
1. Dressing Up As Beetlejuice On Halloween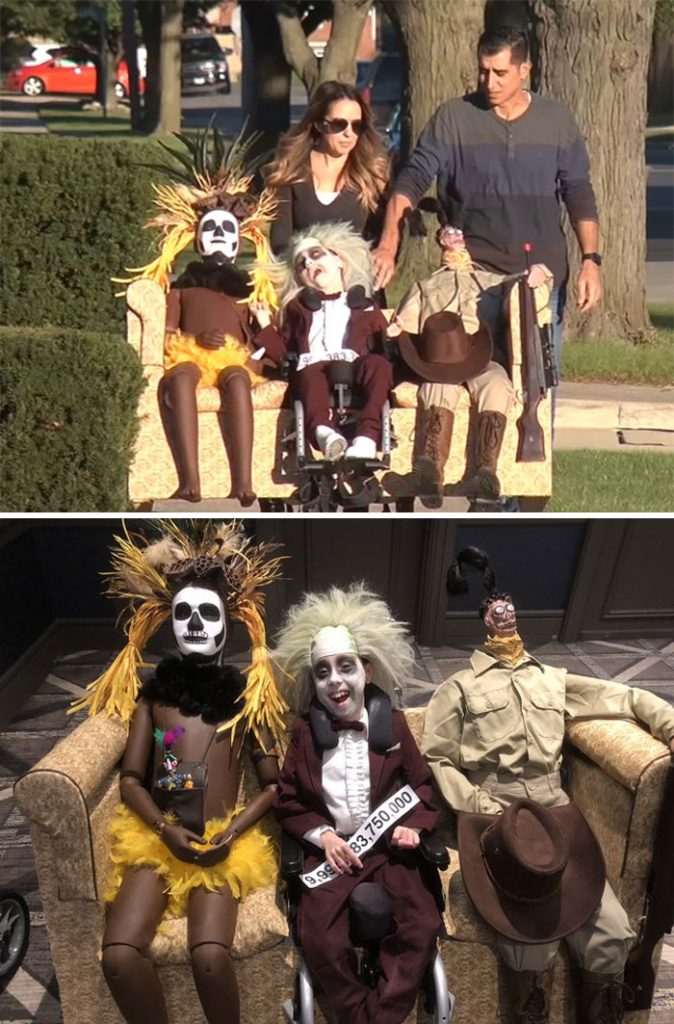 Surely, the child has chosen a unique theme for Halloween. But why does it qualify to be on the top of the list? That's because this 9-year-old suffers from cerebral palsy and his Mom and Dad have camouflaged his wheelchair according to the theme. The child, Tony Alfano, seems to have the time of his life.