}?>
}?>
Bow looks pretty in hair, on dresses, and even on nails! No, you didn't hear (or rather, read) me wrong. Bow nail art is becoming increasingly popular, and chances are, you've already seen some gorgeous designs floating around. Here are 16 more of them!
The most common use of bows is to spice up a French manicure!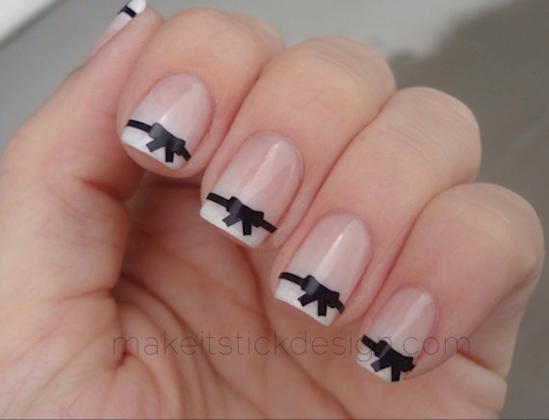 But that doesn't mean you can take it a step up with bows for French tips.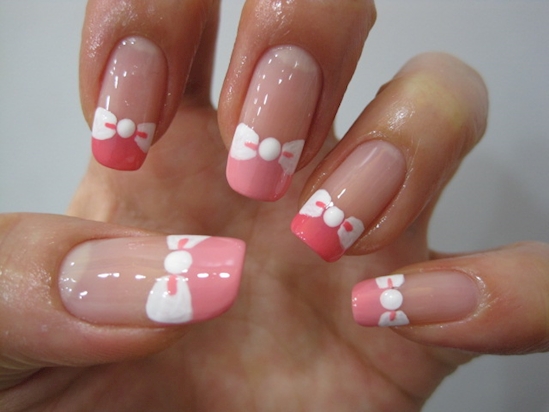 Even simple black bows can look great on nails, at an angle!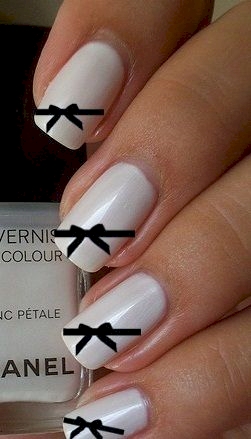 Sometimes, bows can be accent pieces for elegant, dark-themed nails.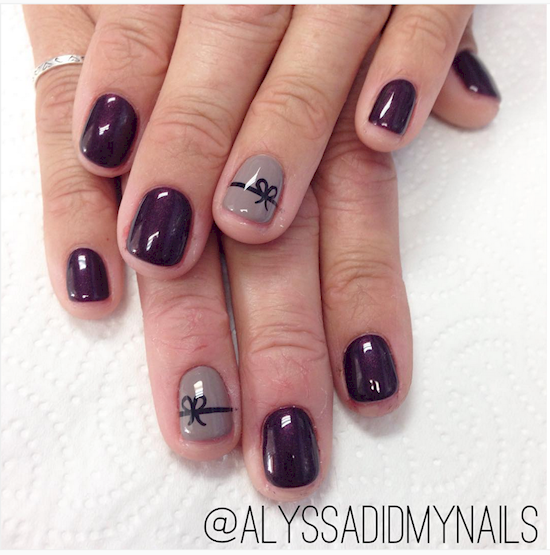 Make a simple bow retro by making it look like pop art!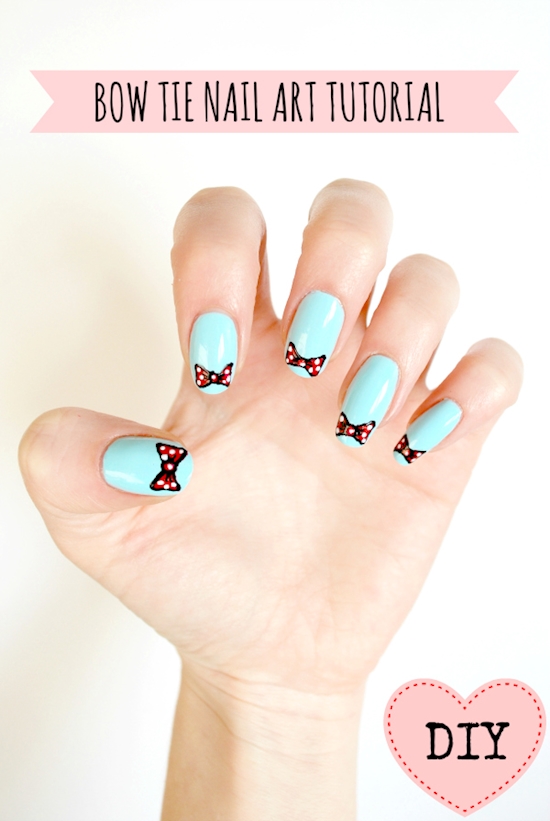 Experiment with different colors – how about giving mint a go?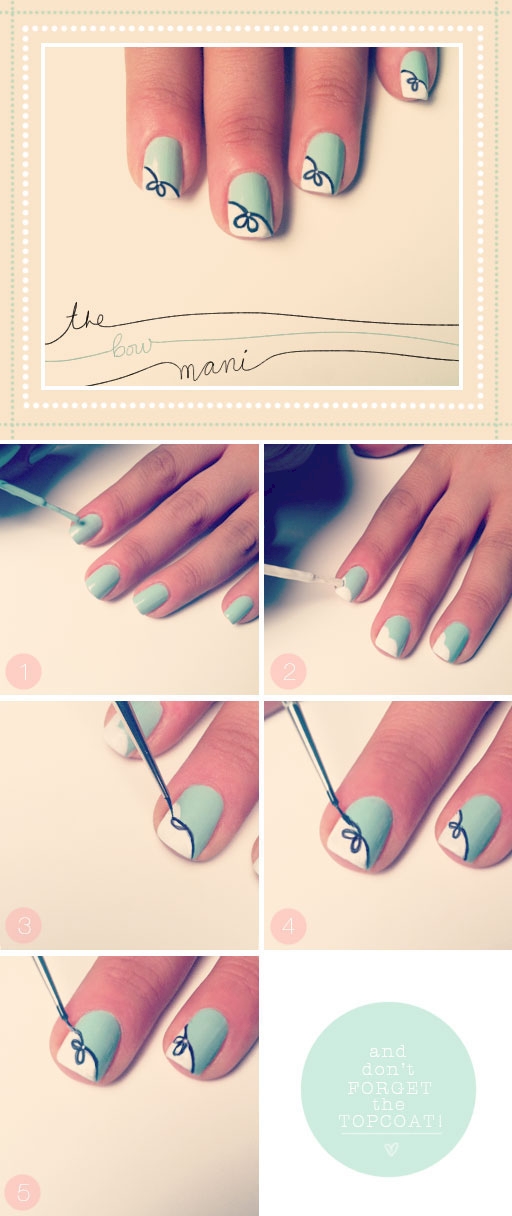 Or stick to the usual romantic pink but add an artistic bow flair!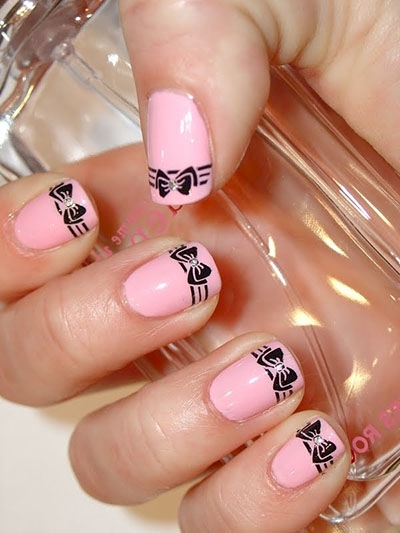 But why just use a bow when you can have ribbon wrapping around all your nails?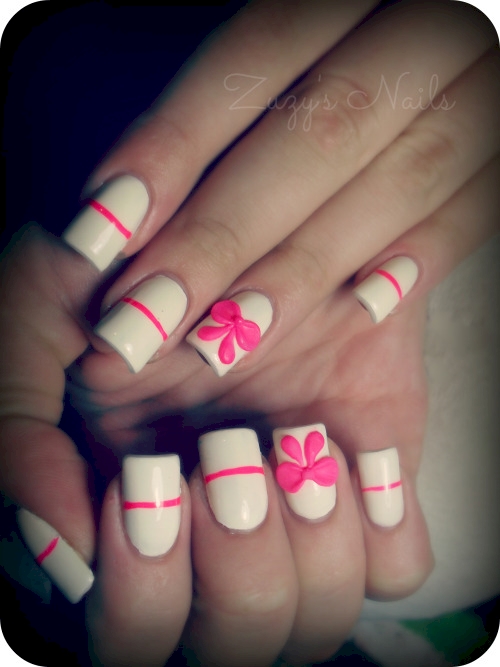 Even over three nails, multiple bows are perfect for a unique and creative touch that really brings your design together!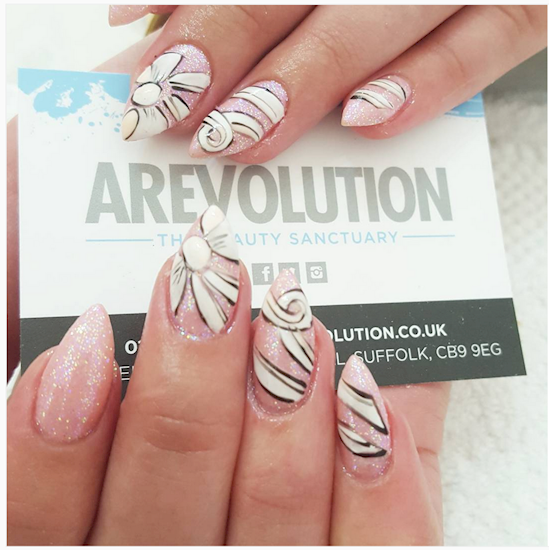 Did I mention that polka dots are a great way to compliment a bow design?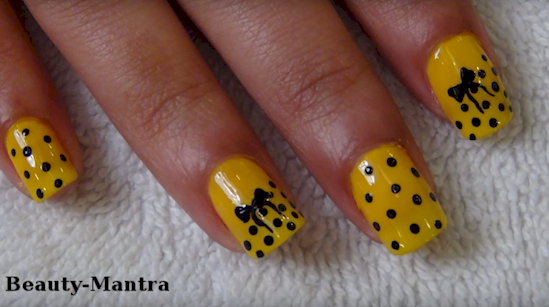 You can opt for a classic, sweet look with your polka dots accompanying cute pink bows.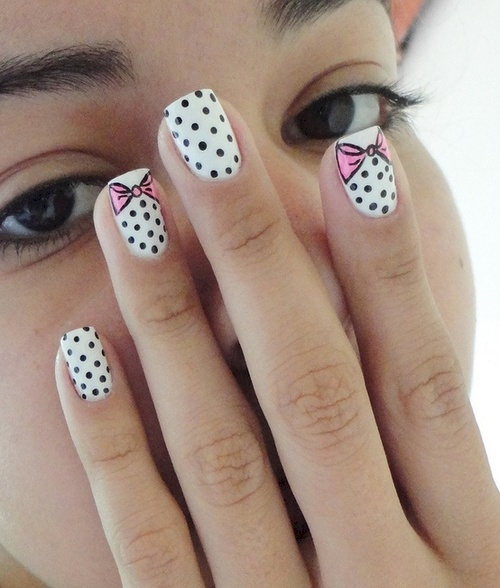 Or go edgy by using them to accompany a bow backed by a gorgeous fishnet pattern.
You can even use polka dots and bows to accompany holiday or city-themed nails! Ah, Paris!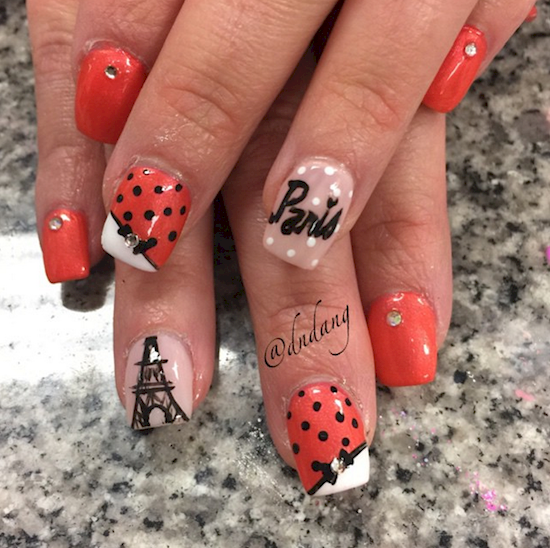 How about flowers? Flowers look great next to bows!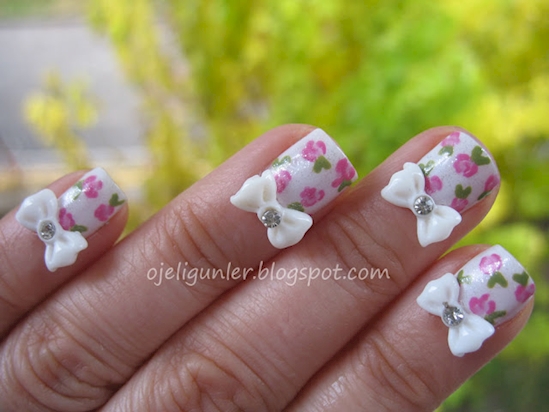 A mixture of multi-colored florals and gold stripes can be topped off with bows for an adorable finish!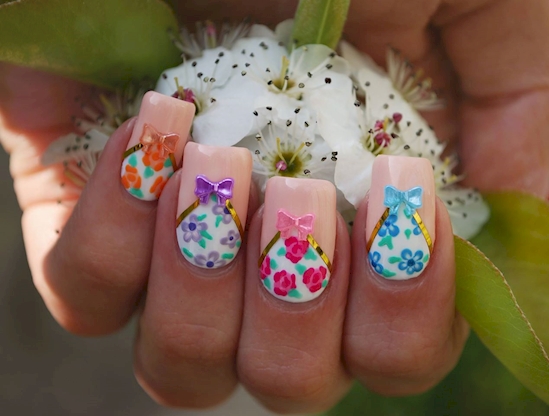 And if all else fails – just tie actual bows on your nails.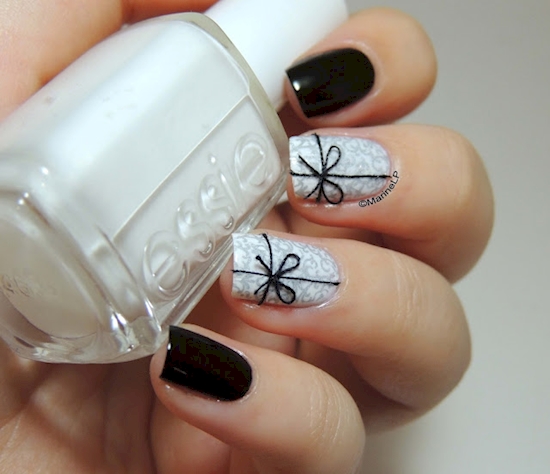 Did these creative ideas inspire you? Give this a like and share away!
Feature Image Source:Â Marine Loves Polish