}?>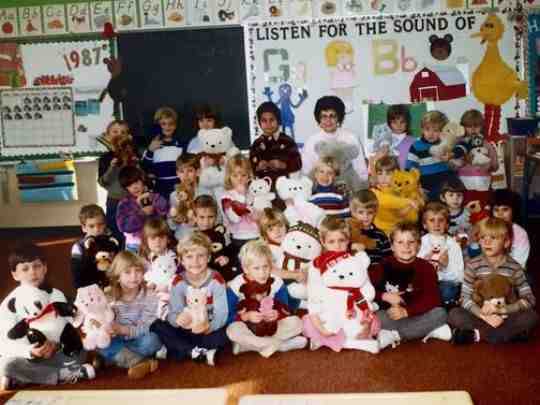 }?>
Our teachers are our second parents. They nurture our minds and help shape a better future for us. They make the biggest impact in our lives that we'll absolutely remember them even years after we have graduated from school.
Not so long ago, Lorly Schik was a noble kindergarten teacher at Minnesota's Perham school district. She was a dedicated rabbi to young children from the 1940s until her retirement in 1989. And, though it's been 30 long years since she left her profession, she could still remember the faces of her students.
Lately, much to her surprise, she saw a familiar face while tuning on to KARE 11 Sunrise, a local news channel. It was her former pupil Cory Hepola delivering the news! She immediately grabbed a pen and wrote a letter, which she sent to the anchor's parents.
It read:
Hi Diane & Terry. It is with a great deal of pride that I am now watching my former Kindergarten student telecast the news on KARE 11. I can still picture him as a small dark haired child in his K-desk! I am also wondering if you can view that station in Perham??
In September 20, 2013 I moved to an Independent Senior Living Complex in St. Paul. It was a very difficult decision, a part of my heart will always be in Perham. My children and grand (& great) children are all in the Twin Cities. The time had come!
"Greet Cory. Tell him his K-teacher is now 90 years old, enjoys seeing his newscast, and wishes him (and you, too) the VERY BEST!"
-Mrs. Schik.
What did happen next? Did Lorly and Cory meet each other? Watch the video below.
Video by KARE