}?>
}?>
Ruby, the Pit Bull mix, was born a little different from her siblings. Jenn Clayton says that Ruby's smile makes her break into a grin as it's one of the most expressive faces she's ever seen on a dog. Ruby was born with a cleft lip and palate.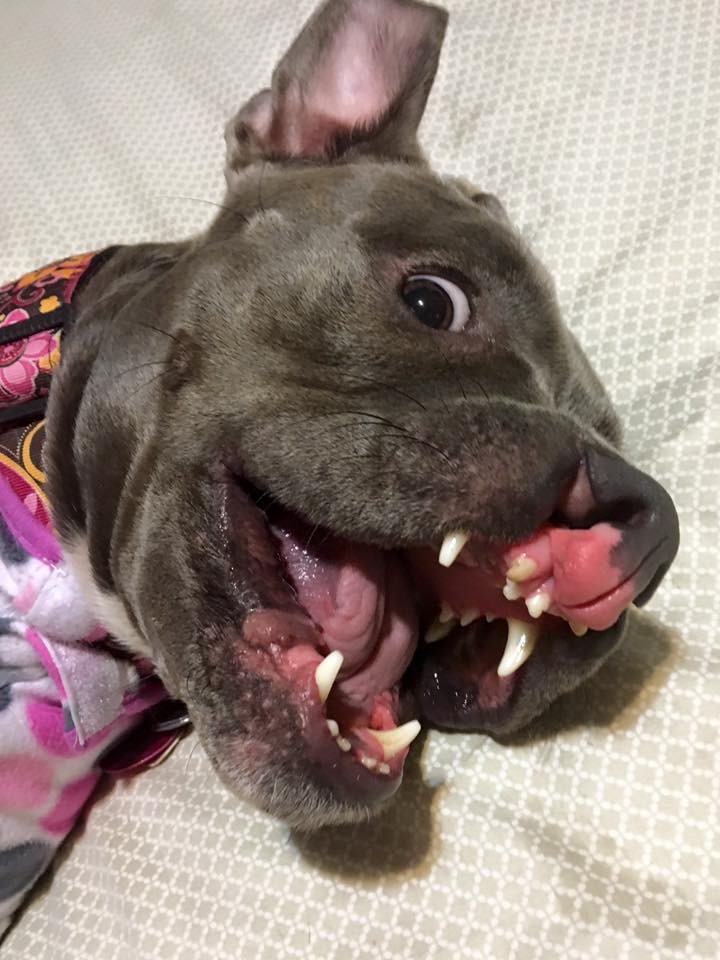 She required surgery to fix the palate, but she still has gaps on both sides of her nose where the lip never grew together.
Continue reading this post on the Next Page!