}?>
}?>
Okay! Attention, everyone! As you can feel it in your tummies, it's meal time. I have a pack of delicious goodies with me right now. I know you want this!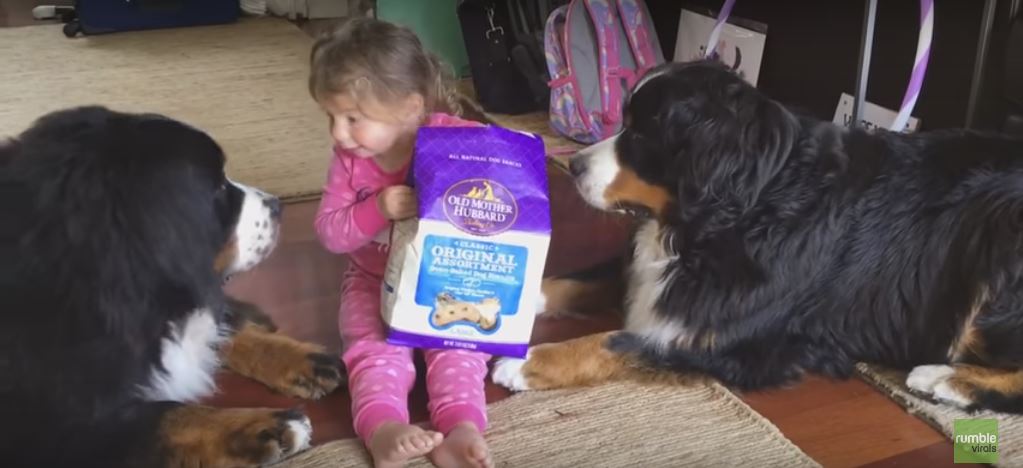 We've already done this before. You know the drill. Each one of you is gonna get a milk bone, so you better not worry and hurry.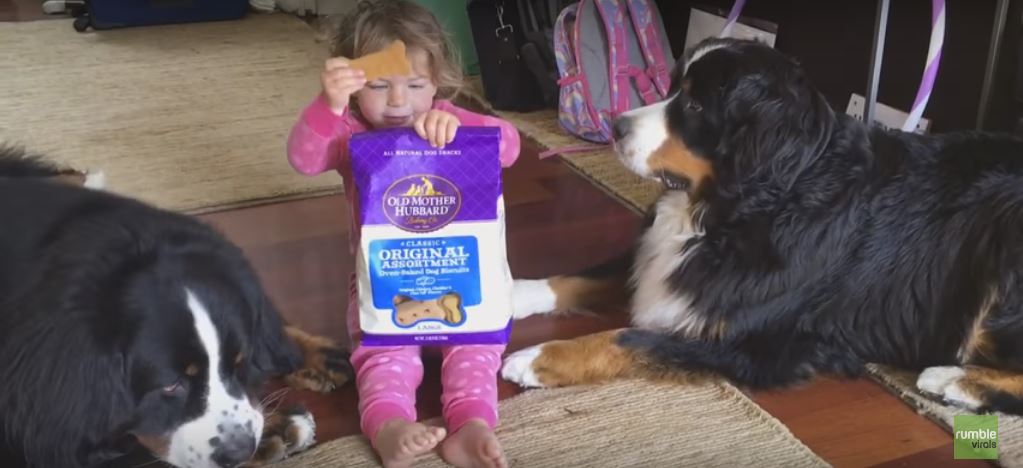 Here's the first milk bone, you guys! Yum, yum, yum! Ready?!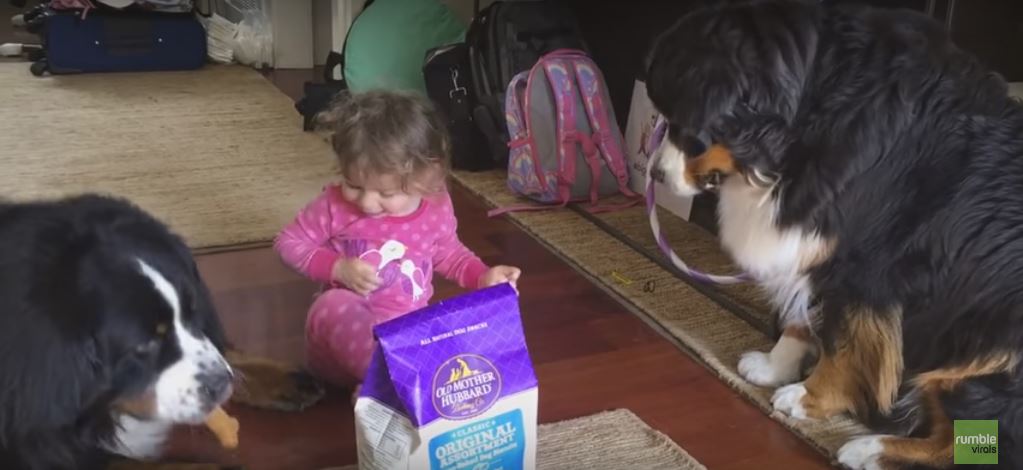 There you go, buddy! Do you love it? Of course, you do!
The pooch on the right be like: "How about me? I've been a good friend to you. Where's my share now?" Aww, adorbs!

Video by YouTube/Rumble Viral