}?>
}?>
Have you ever felt like you were being watched? It's certainly an unnerving feeling! It gets even worse when you're doing something that makes you not want to be watched at all, like eating, or brushing your teeth. This little baby otter is experiencing that feeling right now!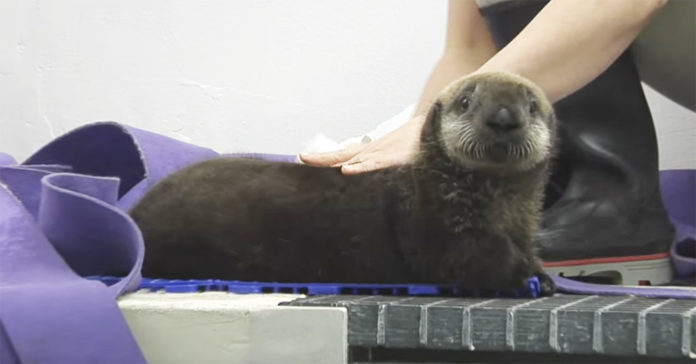 The cute critter is being cleaned, and he seems to love being groomed! But then he notices that he's been caught on camera. Curiously, he stares hard at the camera lens, trying to figure out what it is. He must have caught on to something, because he then starts to move out of the camera's way! But no matter where he goes, the lens follows him. Poor otter pup!
He tries to remain calm, but it's difficult to do when someone is recording you! This adorable otter has some pretty strong instincts. And when he finds that it's not possible to escape the camera lens, he does the only thing he can – he runs and hides between his groomer's legs. Aww!
Take a look at this video!
Maybe one day this otter will get used to the camera. He's certainly got the looks of a star! Don't forget to like and share this adorable story with your friends!
Feature Image Source:Â Shedd Aquarium