}?>
}?>
I AM TERRIBLY SORRY BUT YOU CAN NOT JUST DISTURB ME WHEN I'M WATCHING MY FAVORITE MOVIE OF ALL TIME. (All caps intended to show intensity.)
There, I said it.
To my surprise, this bulldog tries to tell you the same thing, too!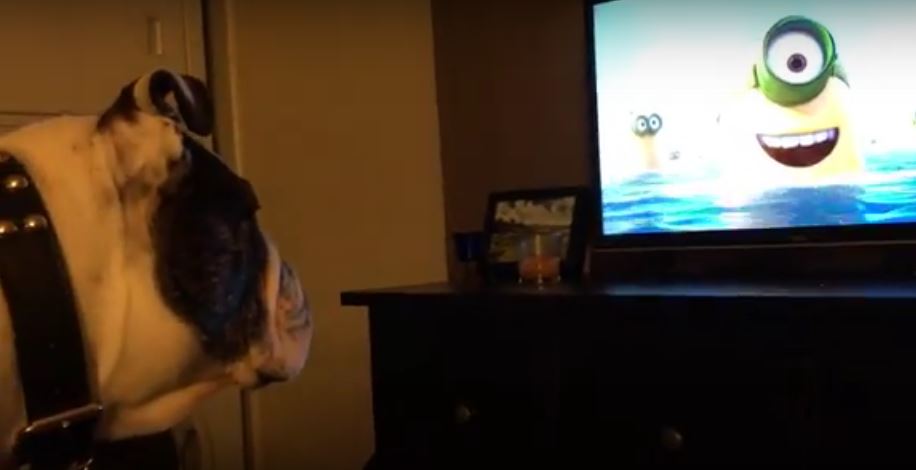 Isn't it obvious? He loves this Minions movie, so much that you would never understand! Whenever he watches it on TV, he's automatically transported to another planet (probably Pluto) that you can't touch him. If you did, he'll probably show you a face you'll never forget in your entire lifetime. Just like this one: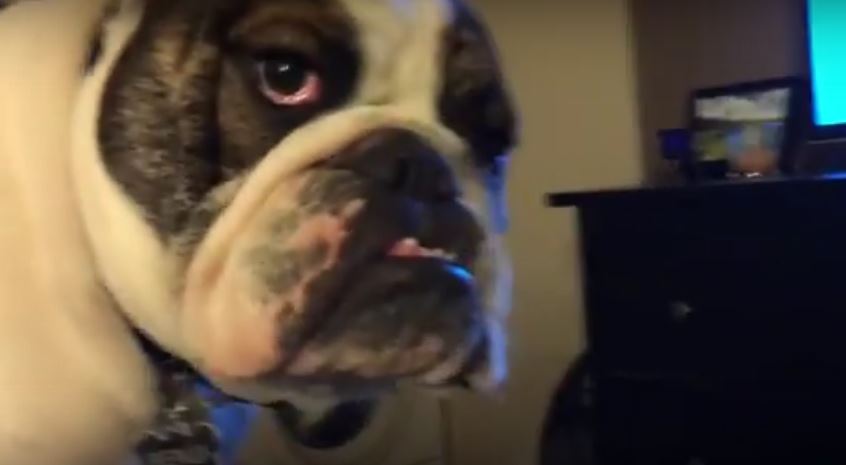 This bulldog actually flashed that exact same face to his human quite a few times. The guy was filming him being so into that Minions flick, so the pooch must have been disturbed a little bit. He was prolly like: "Hey, you, don't you dare mess with my focus. I'm tryna memorize their cute faces."
Isn't he adorable?
Watch the funny video on the next page!