}?>
}?>
These two folks just met, and though they aren't the tightest of friends yet, they're getting there for sure.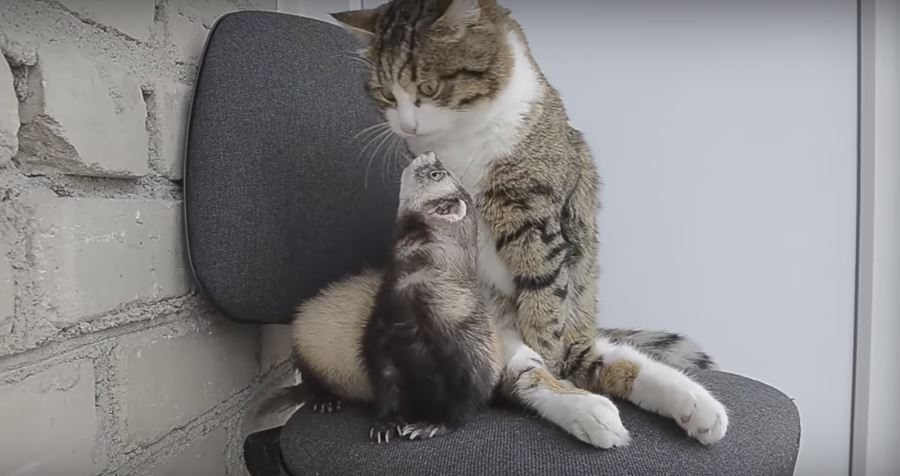 A cat and a ferret hanging out like childhood buddies? Come on! That doesn't happen every day! Anyway, I am more than sure these adorable creatures met by chance and for a reason, and that is to become BFFs for life!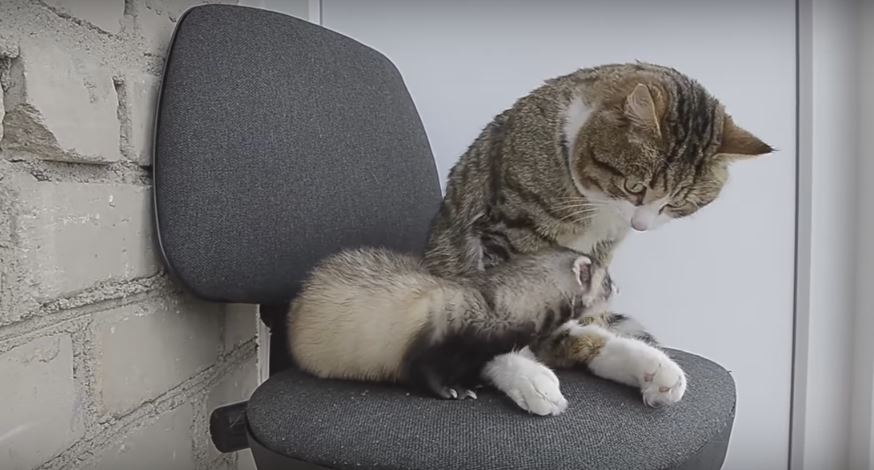 It amazes me the fact that they don't piss each other off.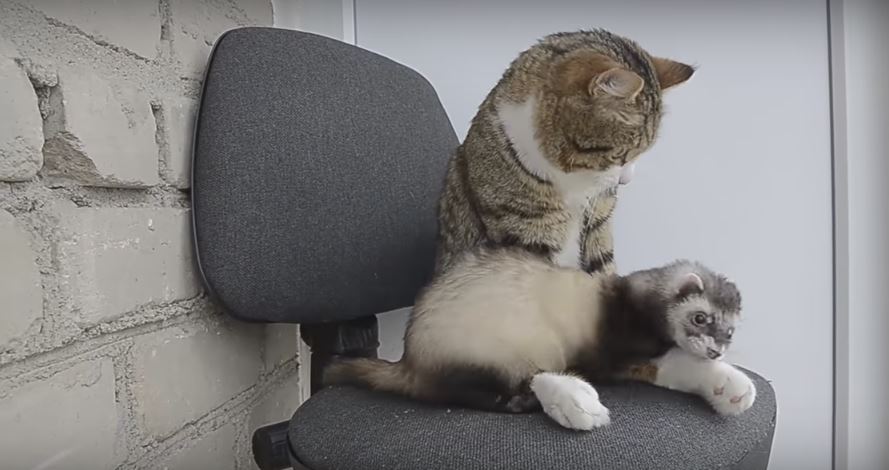 They're getting closer and closer by the second they're quickly turning from strangers into siblings.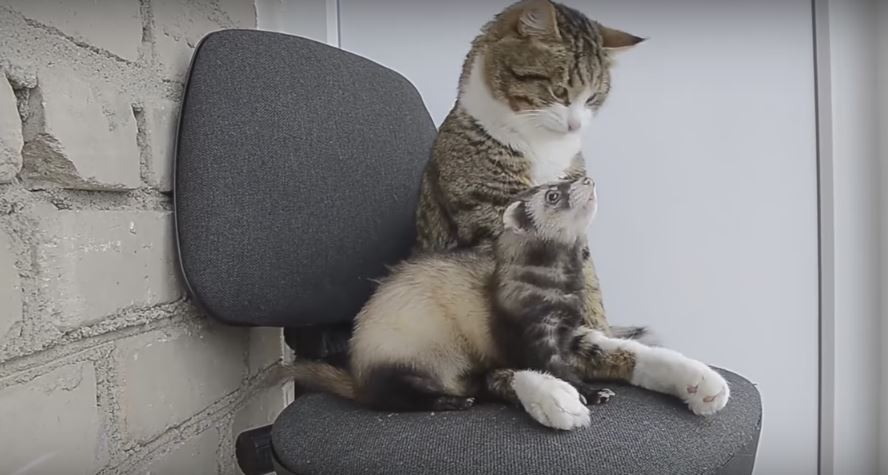 Ferret be staring at the kitty like: "Do you really wanna hang out with me or you're just forced to do it because the cameras are rolling?"
Kitty be responding like: "Next question, please."
Watch the video on the next page!