}?>
}?>
One reddit user named _GoldGuy_ recently shared an endearing photo series starring his pet cat and a chipmunk. The big question is: Can they ever be friends? Can two vastly different beings hit it off?
I don't want to be an annoying spoiler and tell you the ending this early. Let's take this easy. One picture at a time.
On a bright sunny day, a gray-haired kitty comes face to face with a chipmunk.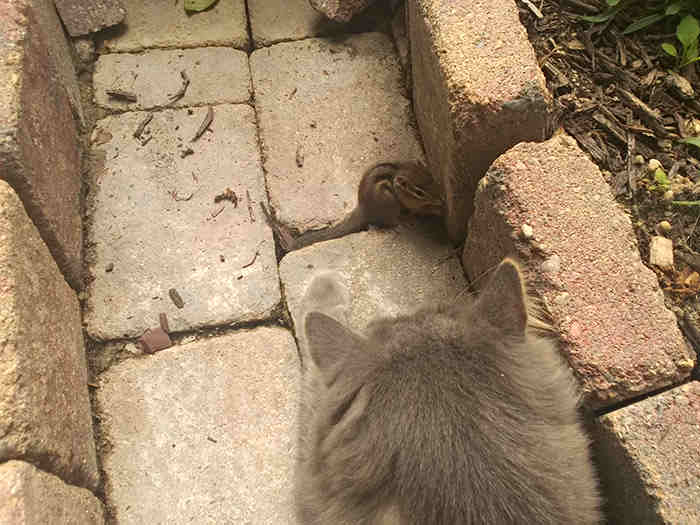 Turns out the chipmunk wants to be buddies with the cat… but the feline does not seem interested.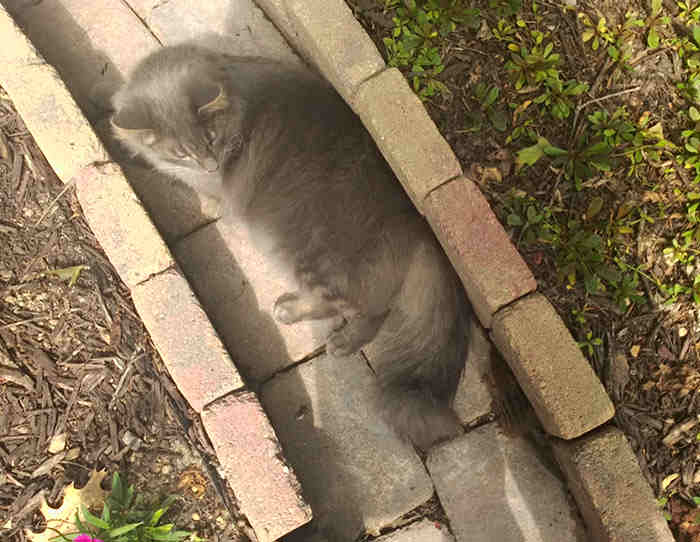 Now, the teenie-weenie creature has gone a little bit closer!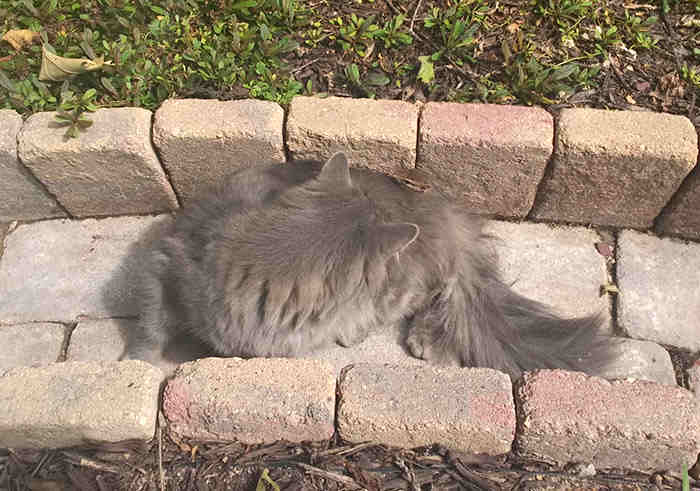 Just when everyone thought they couldn't get any closer to each other, this happens!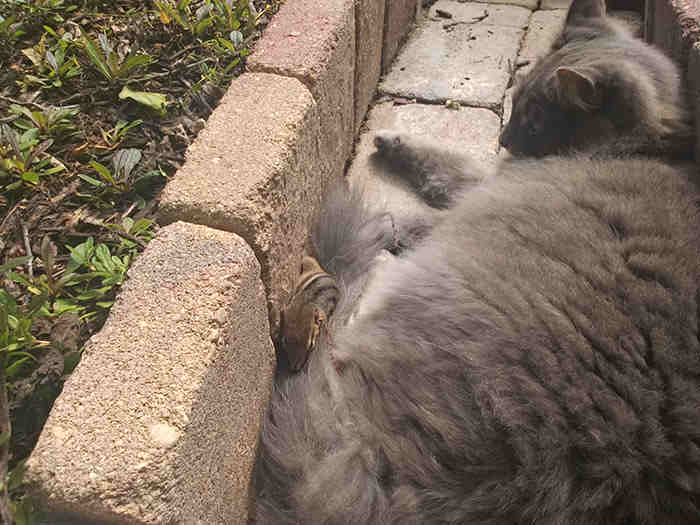 Now, the chipmunk is literally on top of the cat, and the latter doesn't seem to mind.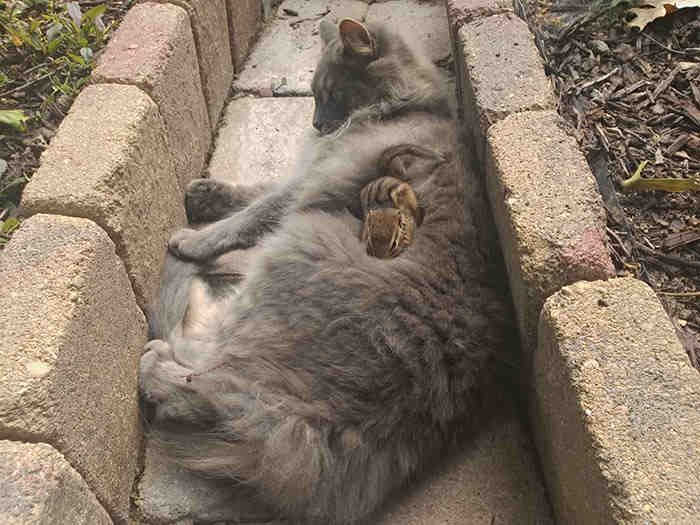 Moments later, they're already inseparable! Best friends for life. #RelationshipGoals.