}?>
}?>
In honor of her boxer pup named Leo, who was taken by cancer, Holly Walthers has taken on the inspiring mission of rescuing and fostering pups who are in need. She runs a Facebook page called Leo Puppy Mill Survivor, and formed Team Leo to help pups in need all over the West Coast.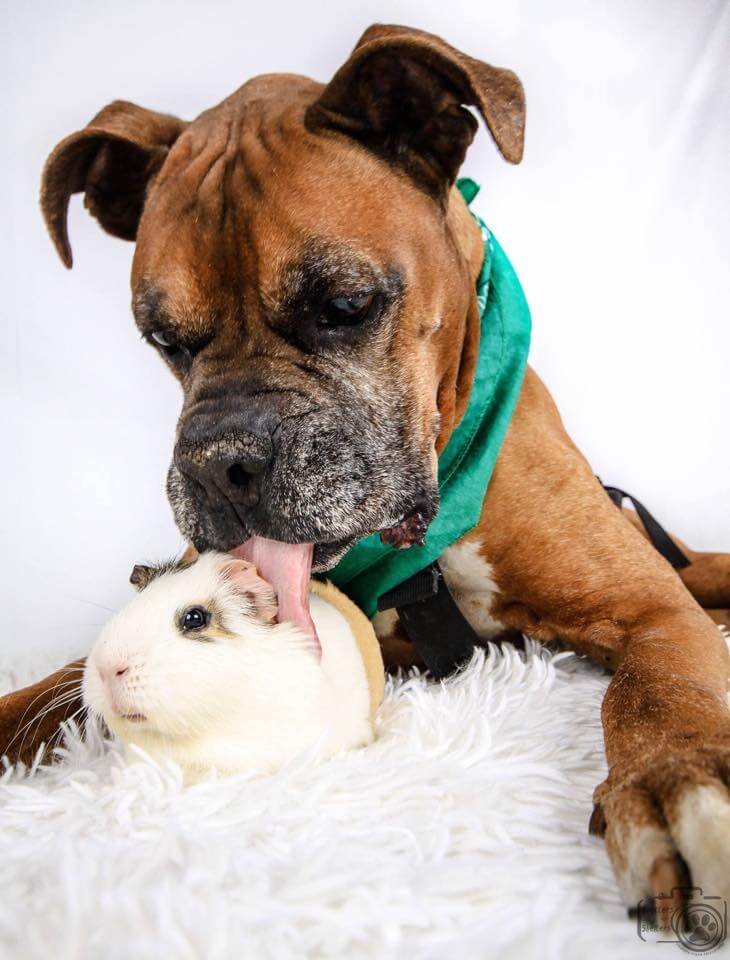 It was in October 2015 when the fateful day arrived for Holly to rescue Rex, a senior handicapped boxer pup, from a kill shelter in California. The poor pup was gravely ill and dependent on a wheelchair due to degenerative myelopathy, but Holly and Team Leo worked hard and were able to give him a second chance at life in Vail, Colorado!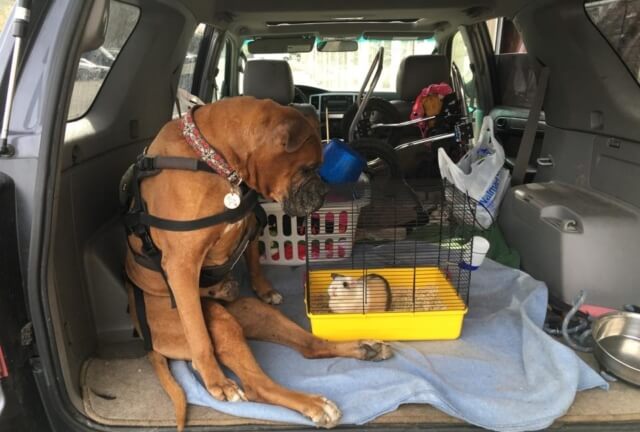 Life was looking up for Rex, and it got even better when a new fluffy friend joined his household. In January, Smores the guinea pig joined Team Leo and fell head over heels in love with Rex straight away! Rex gave her a chance, and Smores' feelings were soon reciprocated.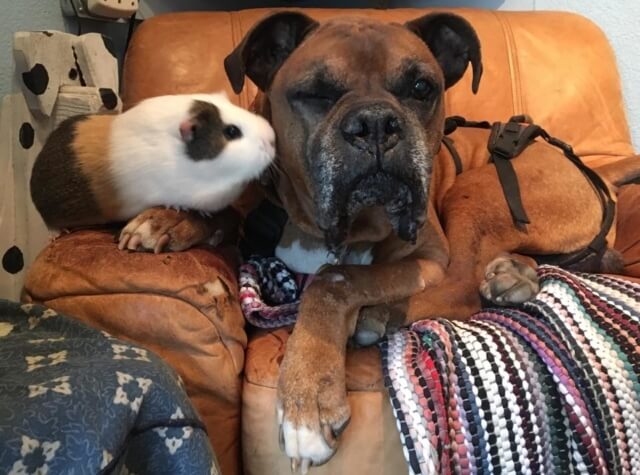 Together, these two can take on the world! Smores follows Rex along on his wheelchair in her custom pink sidecar, and the two do everything together, from eating to napping! As Rex shows off his soft and gentlemanly nature, Smores gets to snuggle with him happily. It's certain that they'll have many more great adventures together!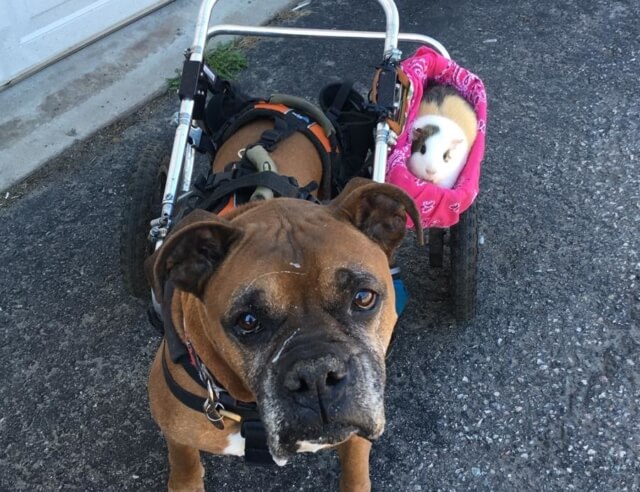 Rock on, Rex and Smores! Don't forget to like and share this story if it made you smile!
Feature Image Source: Leo Puppy Mill Survivor/Facebook