}?>
}?>
Chapy, a fluffy kitty, is gonna be meeting a pooch for the first time today. They'd be introduced to each other, and everybody hopes they'd be friends. I'm actually crossing my fingers right now.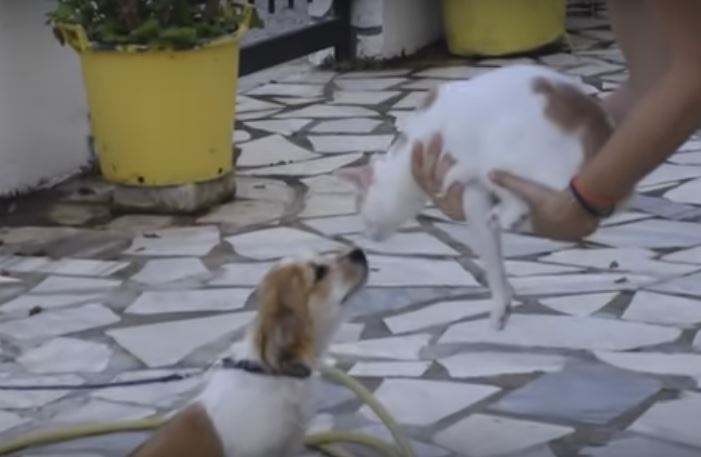 This is a really awkward stage of friendship, so prepare to cringe. They are yet in the process of feeling each other's vibes. They're trying to grasp that connection.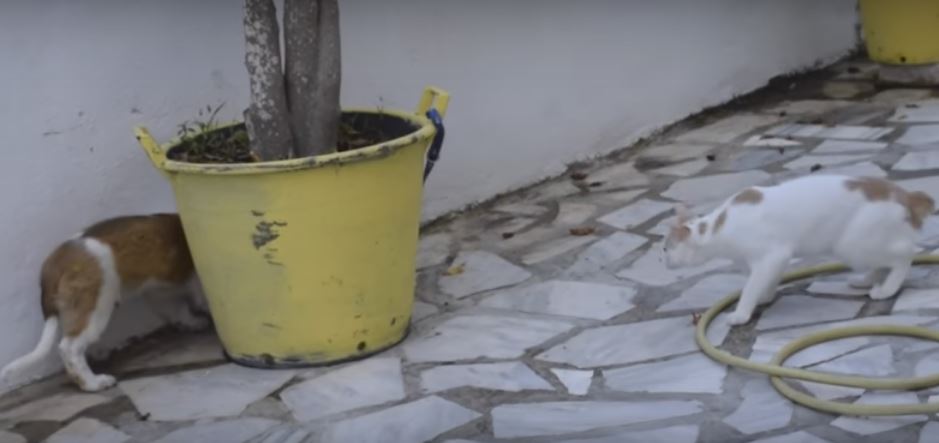 Now they're playing hide-and-seek!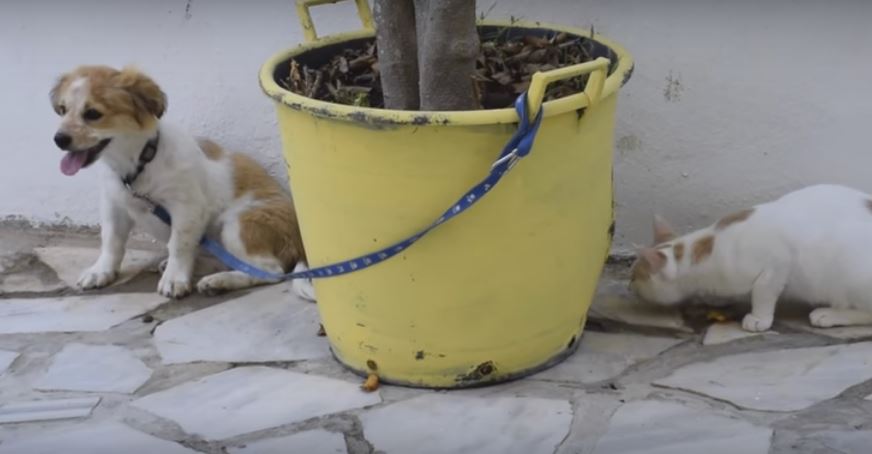 Chapy: Is he nice? What if he doesn't like me? Dang, this feels so uncomfortable I wanna disappear.
Pooch: I could tell that kitty is on the other side of this pot, judging me. Is he someone I'd like to be friends with? Like, I don't even know!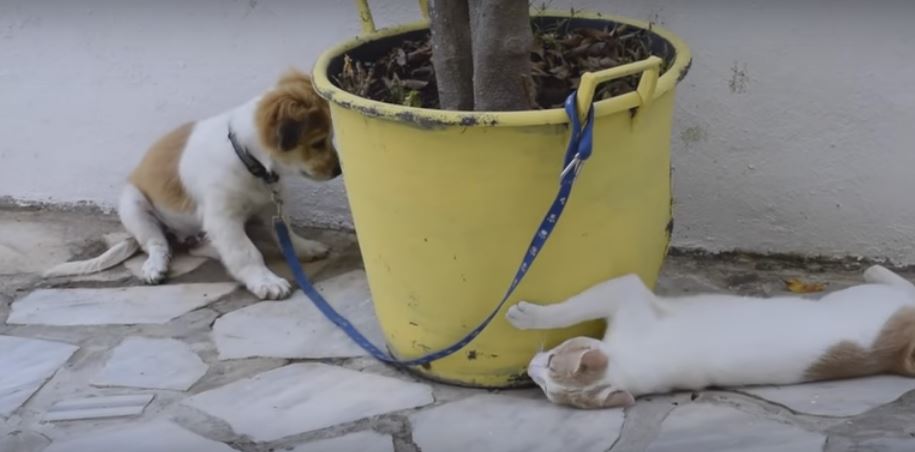 Pooch: Maybe I should just go for it. This is it. Whatever happens, I'll be fine.
Chapy: Oh, gosh, this whole thing has me having butterflies in my stomach!
Continue this story on the NEXT PAGE!