}?>
}?>
Let's just say Jack has an alter ego. When he's not being a cat, he is a professional masseur. He has I.D.s and certificates to prove that, but he's already lost every single one of them, so we won't be able to see any of those anymore. But, what's important is that his one and only client–a huge Great Dane named Bella–enjoys his services!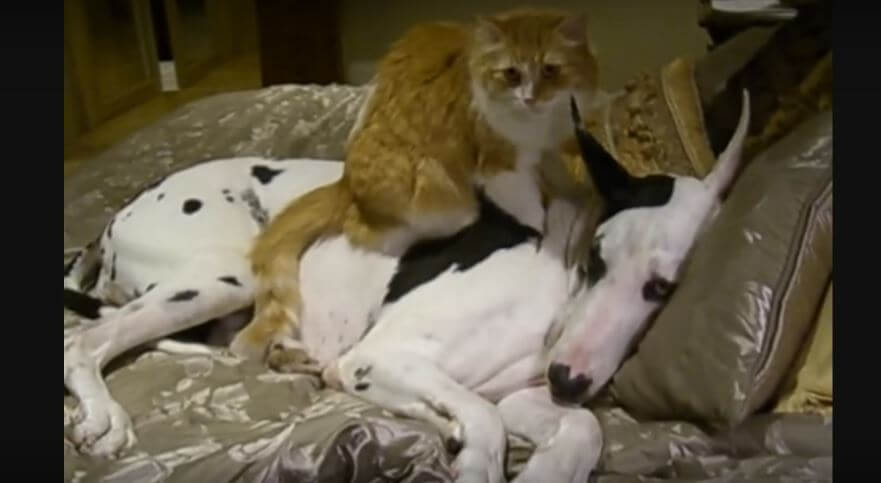 He be like: "I knead like nobody else."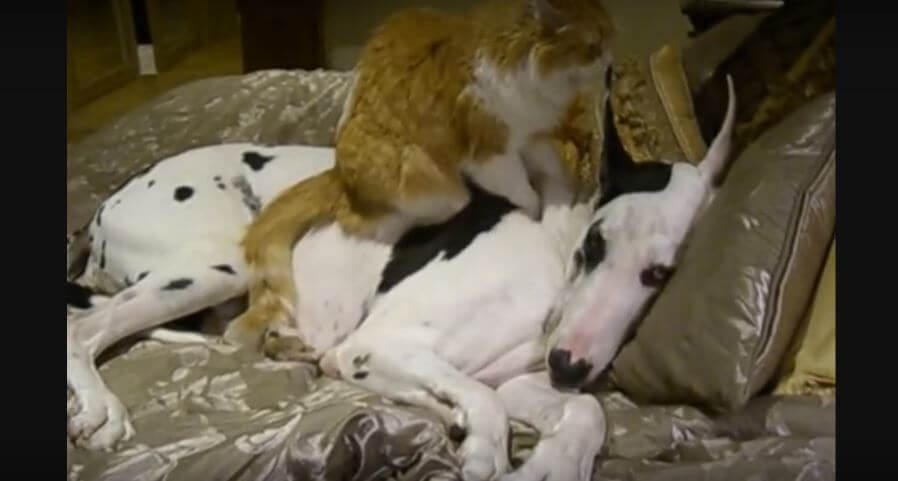 It's pretty obvious he's had years of training.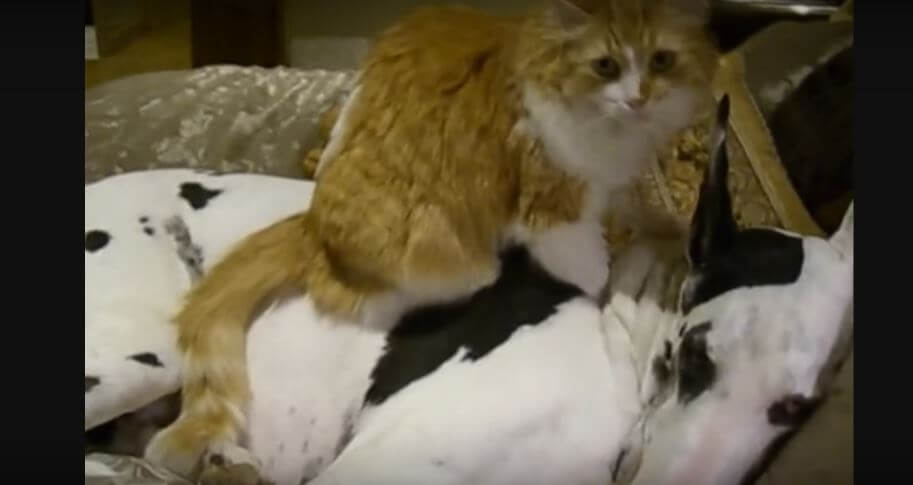 "If you want me to give you a massage too, please contact me via my e-mail address, which I already forgot the password of. Whatever."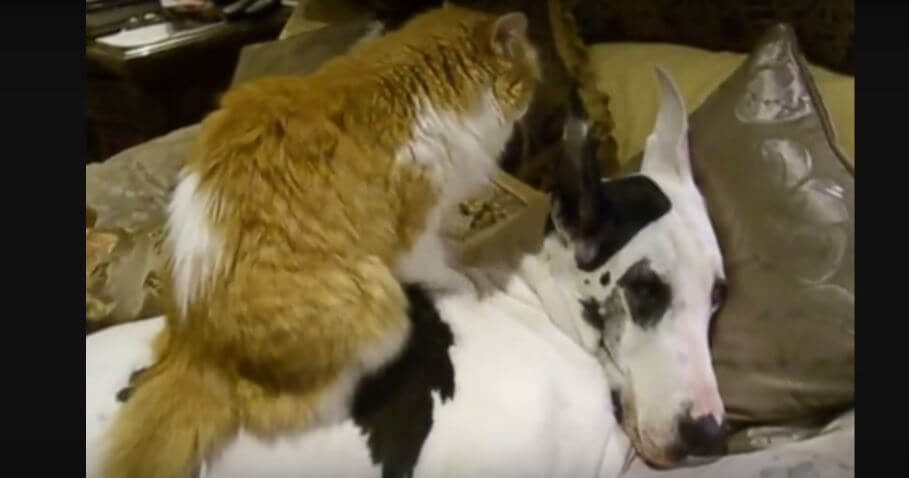 Bella is in heaven, thanks to Jack's magical paws!

Video by YouTube/Rumble Viral