}?>
}?>
I could pinpoint a few circumstances in which our eyes can't help but swell and bulge. First is when we see something scary. Or, when we're surprised. Or, when we're totally amused by something. Or, when we realize we still got one paperwork to finish and we're already lying comfortably on the bed ready to doze off (this is just a miserable situation to be in).
But, a cat named Herman doesn't need any of the above circumstances for his own pair of peepers to get massive in size. Why? Because he has naturally bulgy eyes! They're so big you wouldn't believe they're his real eyes.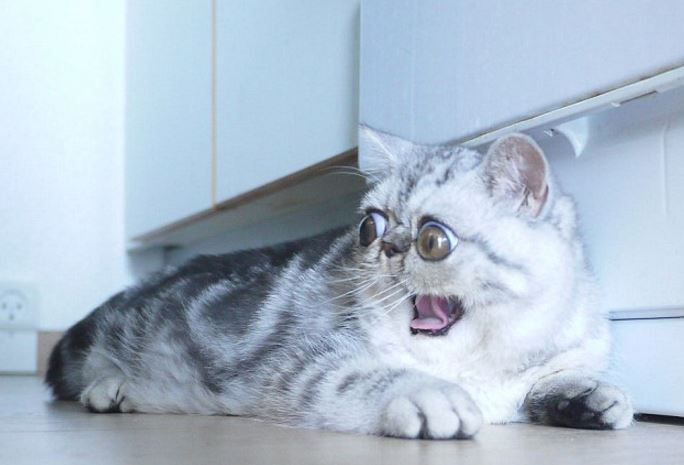 That photo above is real and has not been Photoshopped. Herman's peepers are just that big. LIKE, WHAT EVEN.
See Herman in motion on the next page! His eyes! They're real! They're real massive!