}?>
}?>
Rocky Schwartz and Jay Shooster have a terrible time trying to make their bed at their home in Brooklyn, New York. That's because it's always occupied by three cuddly Chihuahuas and a super-snuggly chicken. All four animals love the warm, soft bed because they appreciate the little things in life after having a rough start.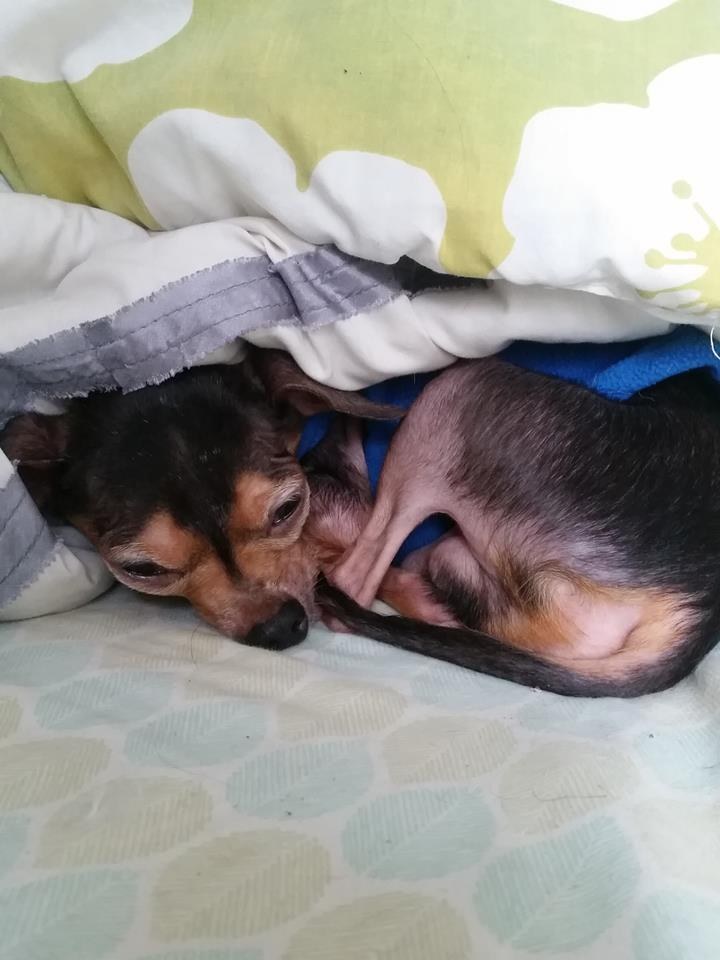 Biscuit was dumped off at grocery store in the parking lot with a broken leg and Bambi and Ginger were found after being abandoned together on the New York City subway last year.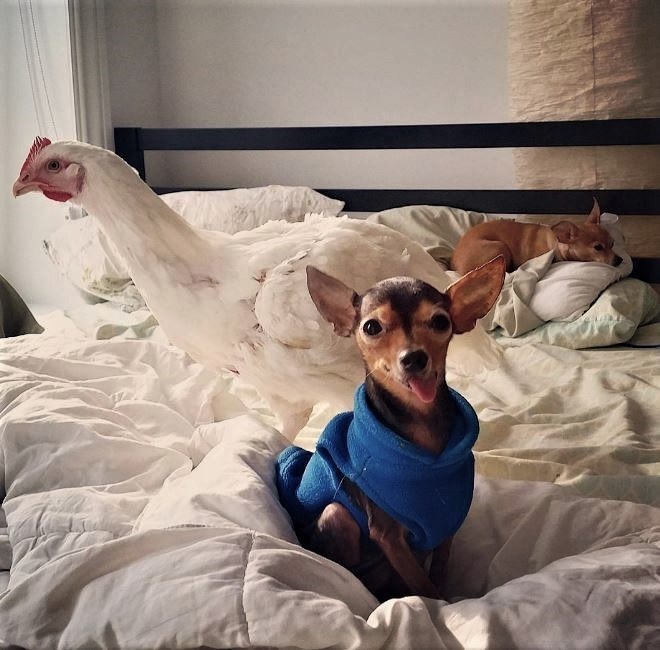 All three dogs ended up at a local animal shelter that Schwartz works at where she fell in love with them and took them home to stay. The dogs soon discovered that the bed is the family gathering place and dubbed it their favorite spot.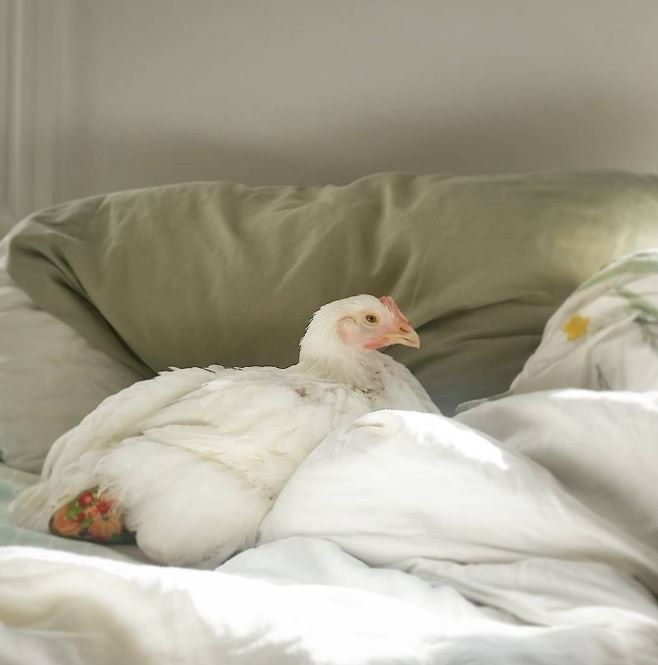 Rose, the chicken, was rescued by Schwartz herself when she came across Rose during kapparot. Kapparot is an ultra-orthodox rite that include grabbing a chicken by its head and swinging it in the air before slaughtering it.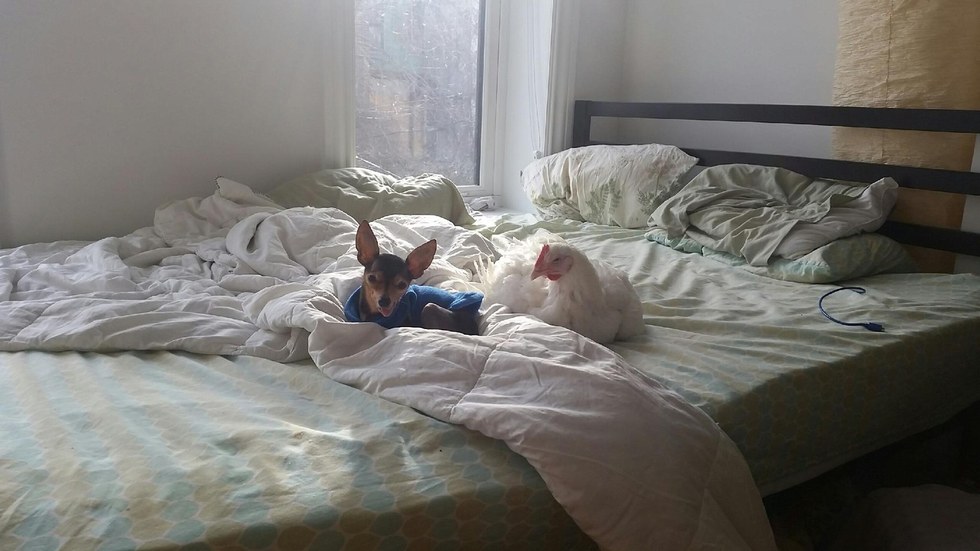 In Brooklyn alone, there are about 50,000 chickens slaughtered right out in the street. Schwartz was protesting the ritual when she managed to talk one person out of their chicken.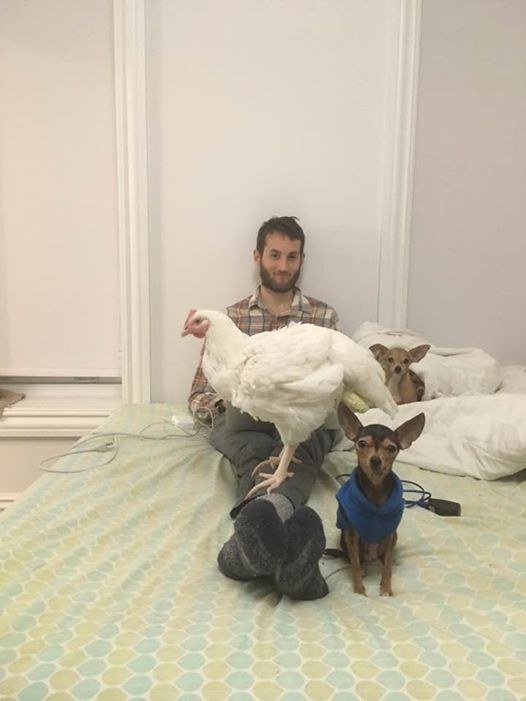 Rose was taken home where she quickly developed a soft spot for the bed and her Chihuahua siblings. All four of the family pets cuddle together and make changing the sheets impossible. But their parents don't mind.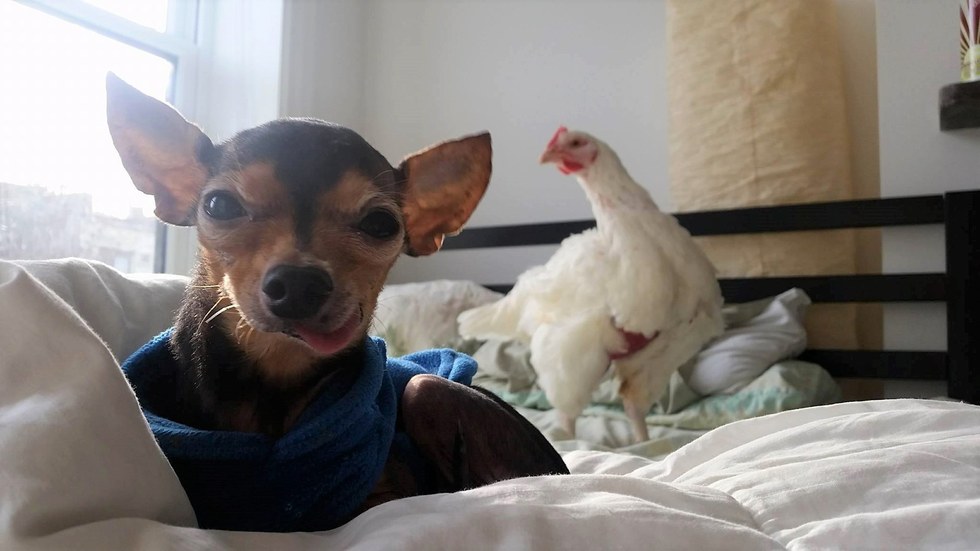 They just enjoy watching Rose "dust bathe' herself on the comforter and seeing the little Chihuahua feet sticking out from underneath the blankets. Share away, people!
Images & Feature Image Source:Â Instagram/rocksaswell