}?>
}?>
When Mitch Boyer's sister's dog had a litter of adorable dachshund pups, he immediately fell in love with one of them. He took her home, adopted her, and named her Vivian. It wasn't difficult for him to see that Vivian's personality was far too big for her little body, so he came up with an adorable idea.
Boyer began taking photographs with Vivian and photoshopping them so that Vivian became her "true size" – that is, the giant, towering mass of her personality! Often, Vivian is so tall she can overshadow buildings and take up an entire street! Here are some of her adventures!
1. Time outs don't work for pups who can look over fences!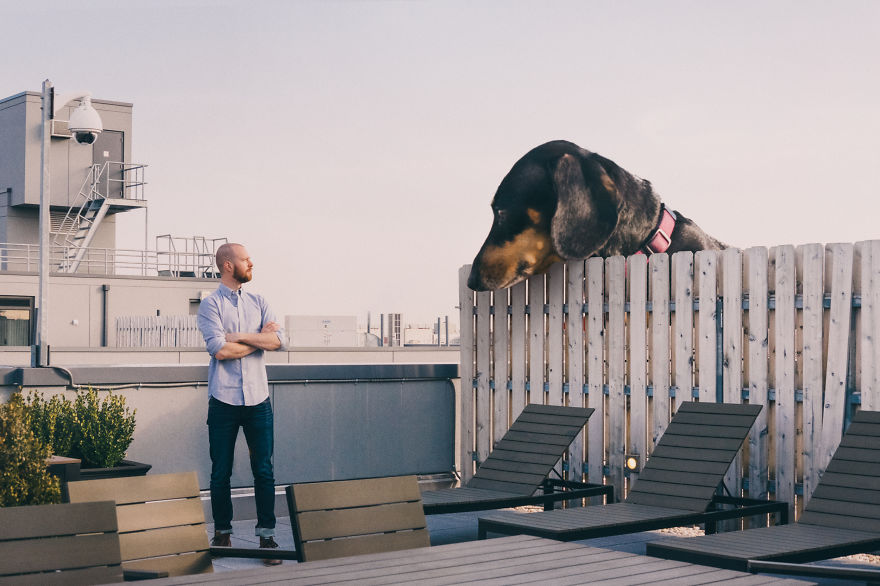 2. Well it's okay, I didn't need a place to sit anyway.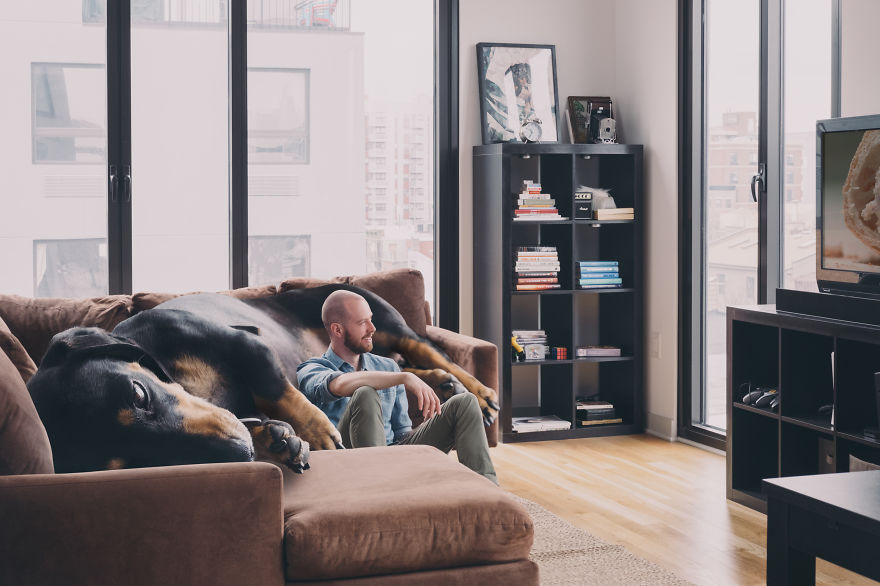 3. Now the whole street can see how awesome I am!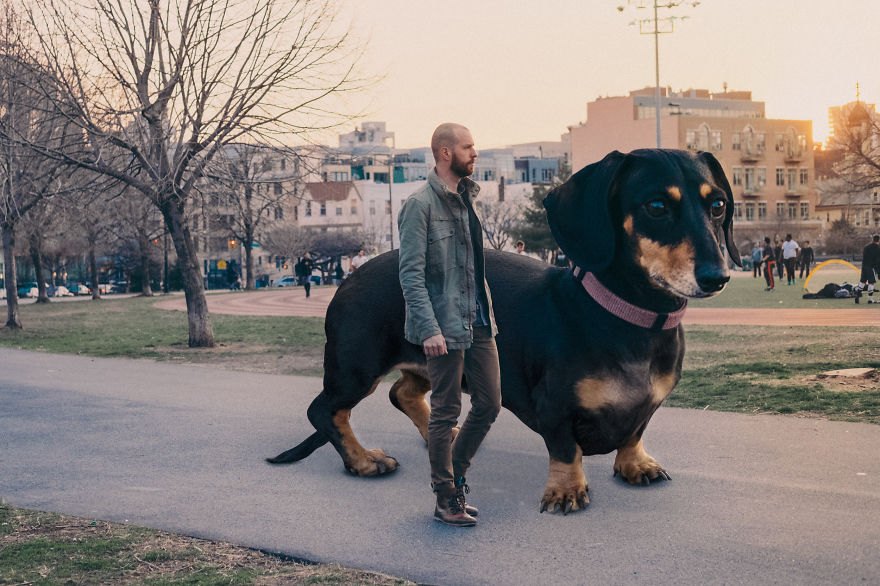 4. New York was not prepared for my cuteness.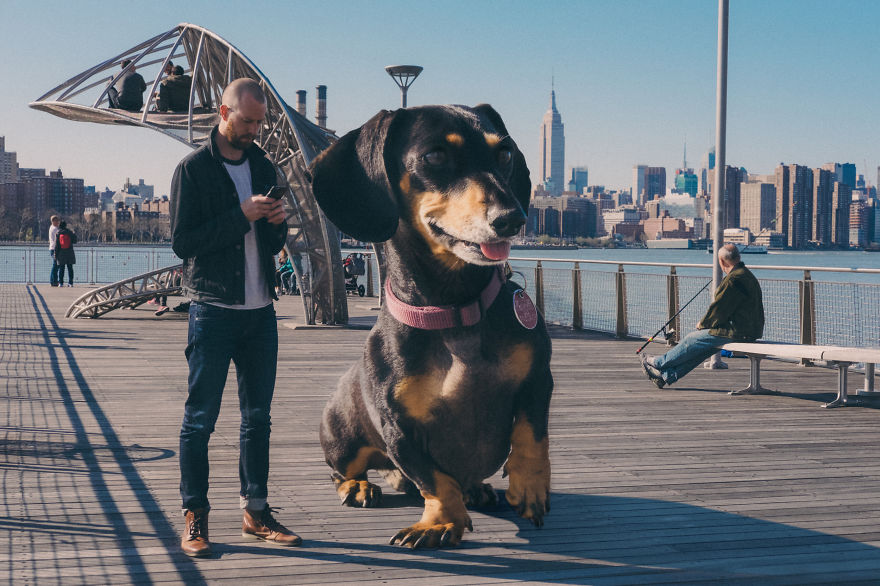 5. It's easy to cross a street when you're bigger than the cars!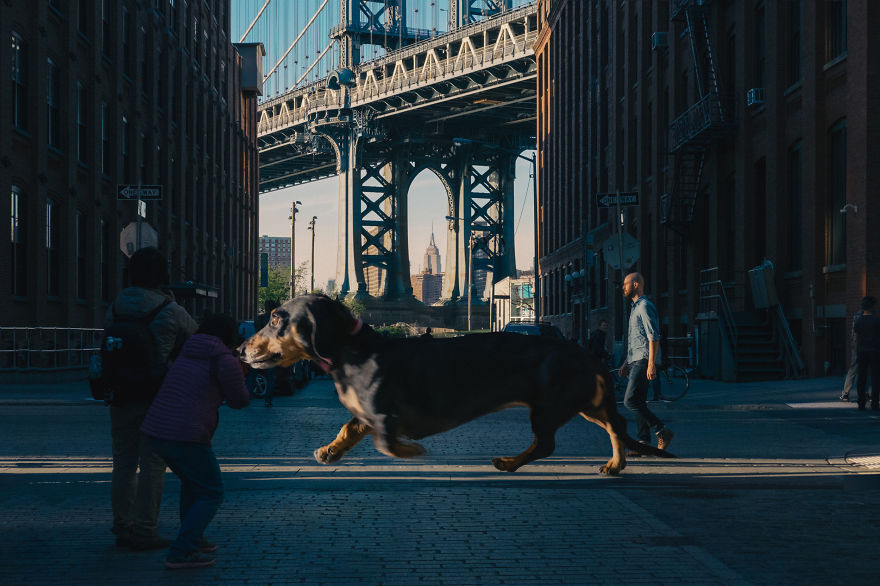 6. If I sit down, I'm tall enough for daddy to take an easy selfie with me!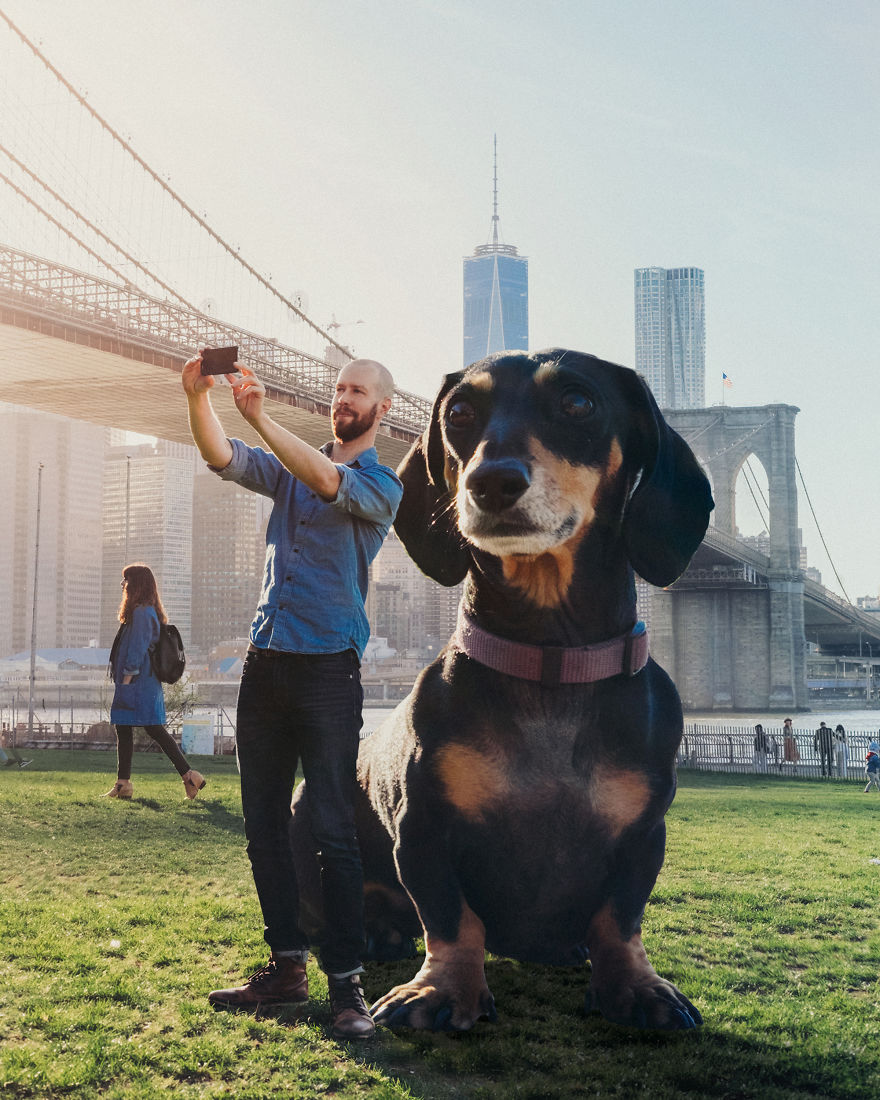 This dynamic duo has since traveled all over the US, through four states and five cities, and have lived in 10 different houses! Right now, they've settled in Brooklyn, where Vivian continues to show off her size. She certainly thinks she's as big as the city itself!
Vivian's spunky personality has inspired Boyer to begin progress on a children's book, "Vivian the Dog Moves to Brooklyn." I don't know about you, but I can't wait till Vivan's book hits the shelves! If you can't either, then give this a like and share!
Feature Image Source:Â vivianthedog.com