}?>
}?>
Every little girl grows up dreaming about what her wedding day is going to be like. Sometimes though life has other plans. The wedding day is full of tons of memorable moments but the one a girl looks forward to most is sharing them with her dad.
There's the walk down the aisle and the father-daughter dance. So when Sharon met the love of her life, Don, and got engaged she never thought she'd miss those moments with her father.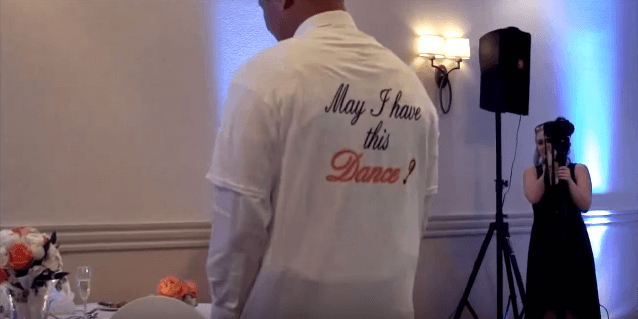 Unfortunately life had other plans. Shannon's father was diagnosed with cancer and died before she could ever share those moments with him. It's unimaginable what she was feeling as she planned her wedding knowing she wouldn't have those moments with her father.
Of course Don had something in the works to make sure she had the next best thing. However, it's not what anyone would think!
Take a look at what this groom did next because it's unbelievable!