}?>
}?>
It's this dog's birthday today, and his doting dad got him a very special gift–a huge teddy bear!!!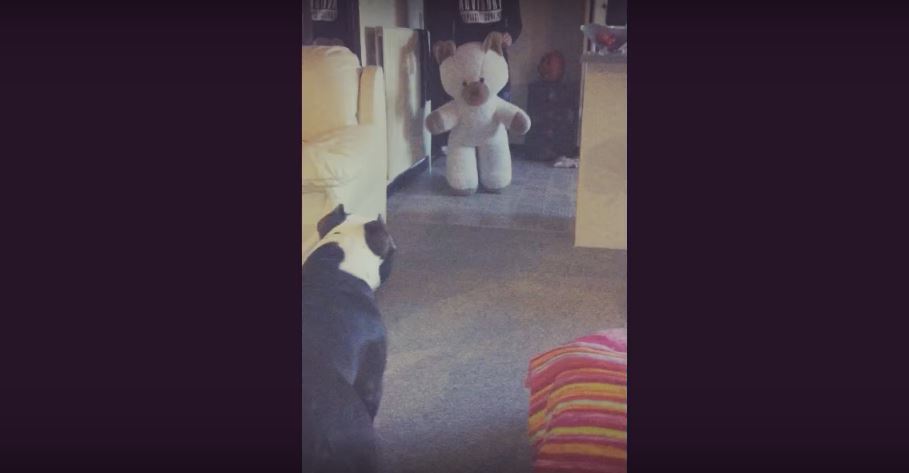 But, reading his reaction, I must say he's not that crazy about the present. He actually hates it he won't stop growling!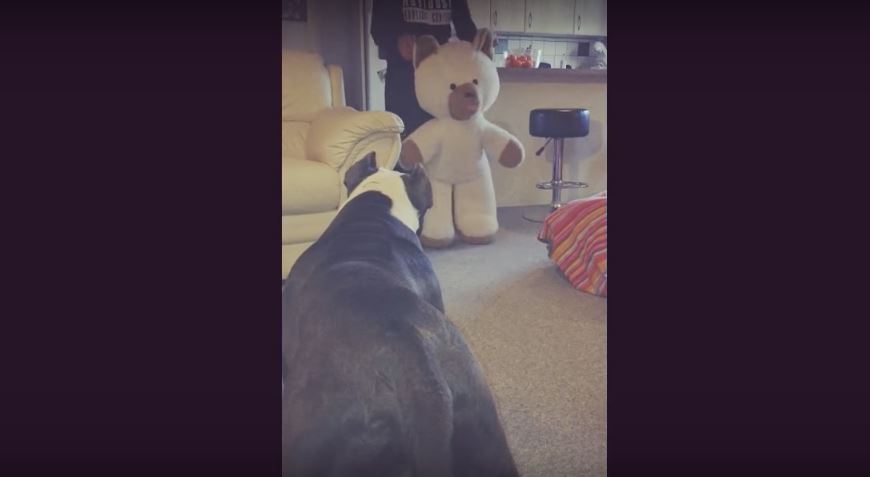 "I don't want that! It looks so scary! Where'd you get that? Thanks for ruining my day, daddy!"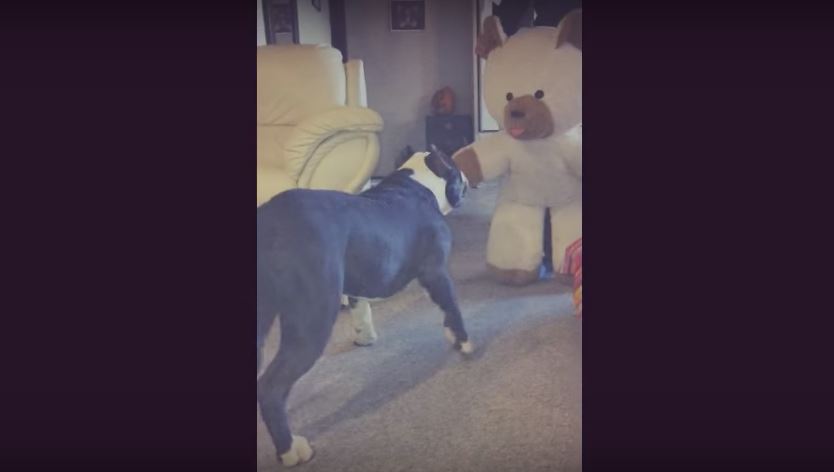 "Don't get near me, stranger. I don't wanna be friends with you."
A few moments later, however, this American Bulldog suddenly changes his mind.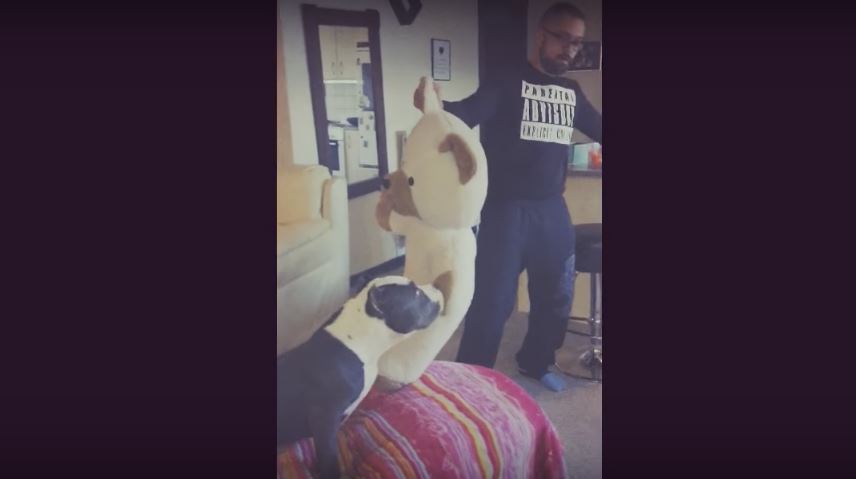 "You smell nice. That's absolutely a plus! Well, I might give you a chance. You're not too shabby after all."
A few seconds more, and he's already obsessed with it!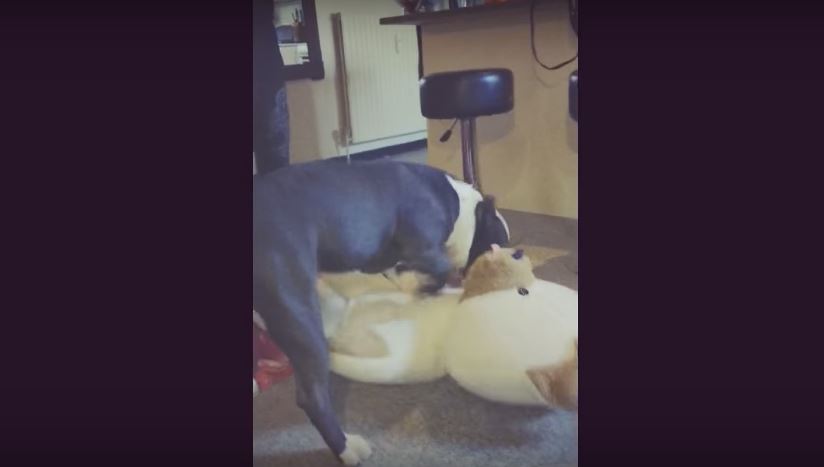 "OMG DAD I LOVE THIS SO MUCH THIS IS MY NEW BEST FRIEND."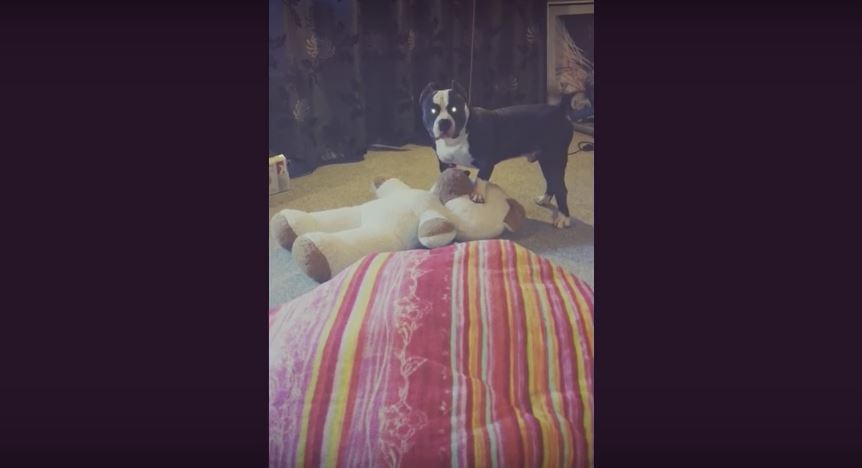 "I'm sorry about what I said a while ago, dad. I actually adore this you don't even understand. You're really the best!"

Video by YouTube/Rumble Viral