}?>
}?>
Anna Soffer and Darcy Ripley have a monster of a black cat named Rooster. When Rooster was a tiny kitten, he was the subject of a "take him home or we'll take him to a shelter" ad that Ripley saw, so he headed right over and picked Rooster up.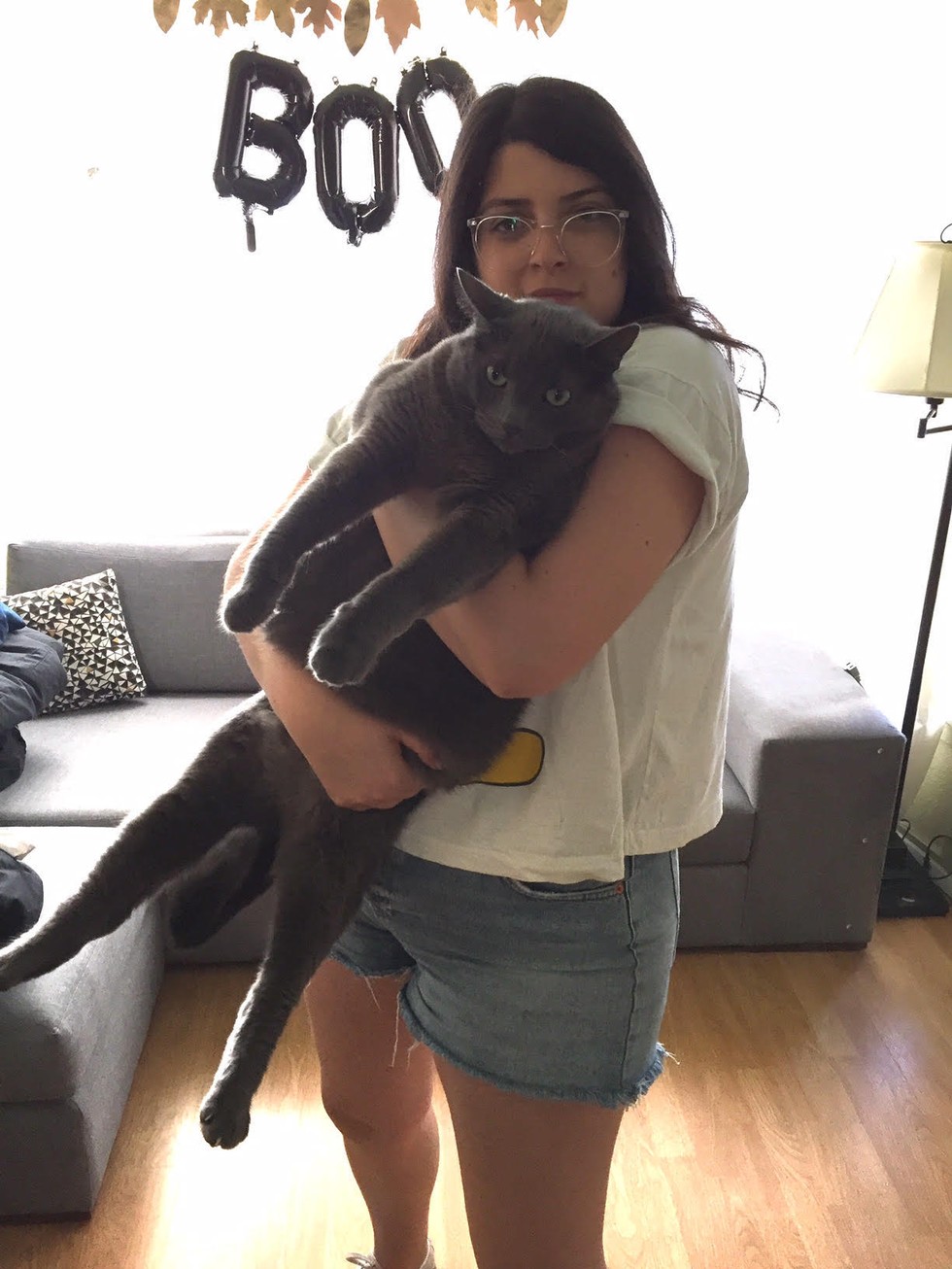 Rooster was a happy member of the family until he ran away a few years ago, only to return a little while later grateful to be home.
Continue reading this post on the Next Page!