}?>
}?>
It amazes me how these two completely opposite beings have become super friends in such a small amount of time.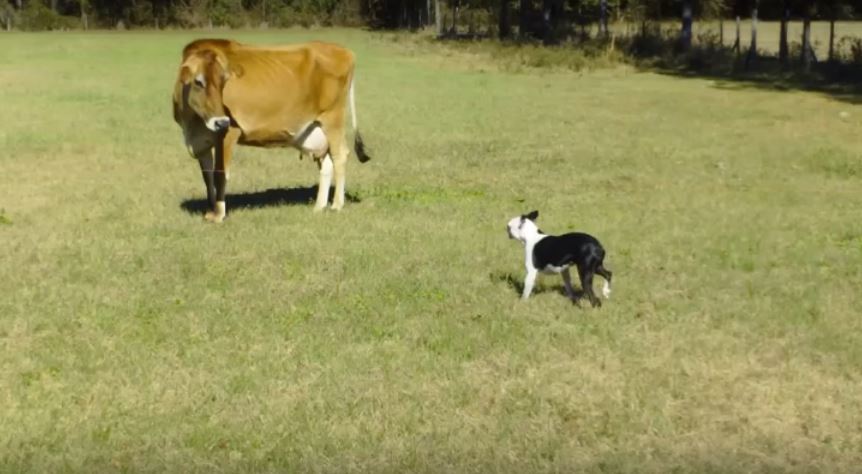 Dog: Hey! How are you? I'm a dog, in case you don't know. I wanna be your friend.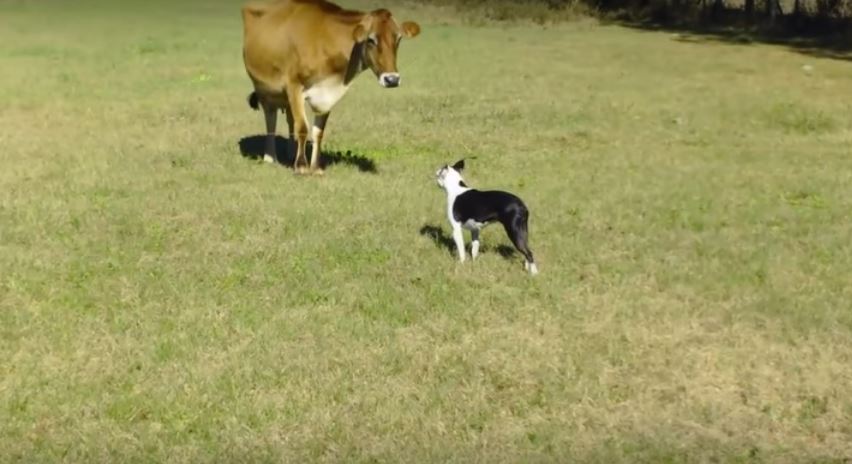 Cow: I'm fine, thanks. I'm a cow, by they way. You seem cool. You're someone I'd love to hang out with.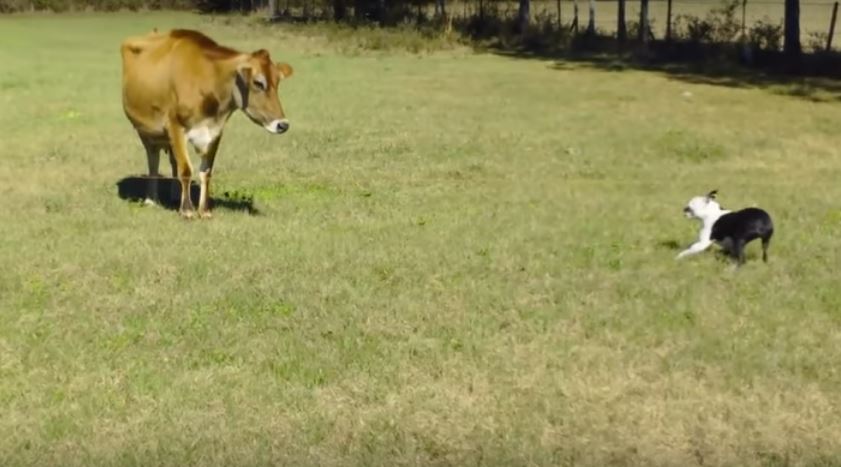 Dog: Come on, buddy! Let's play!
Cow: What are you talking about?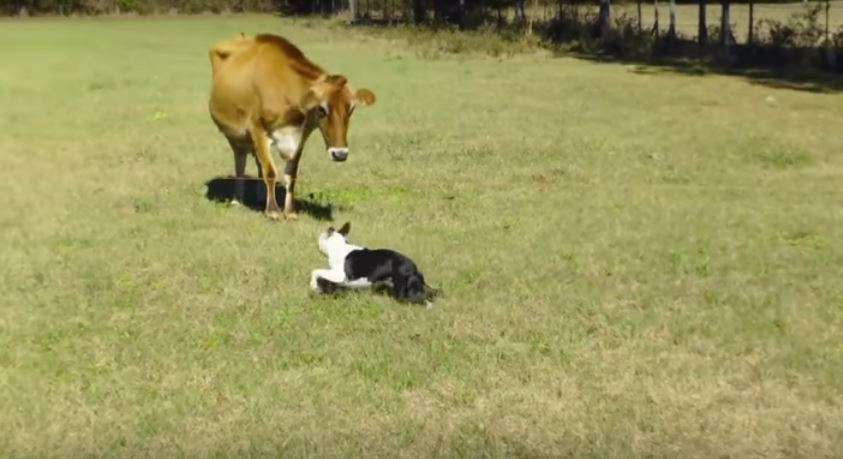 Cow: Are you out of your mind? What are you doing?
Dog: You have to chase me. This is how dogs play. You gotta run after me and try to catch me and pin me down. It's all fun and games! Nothing serious.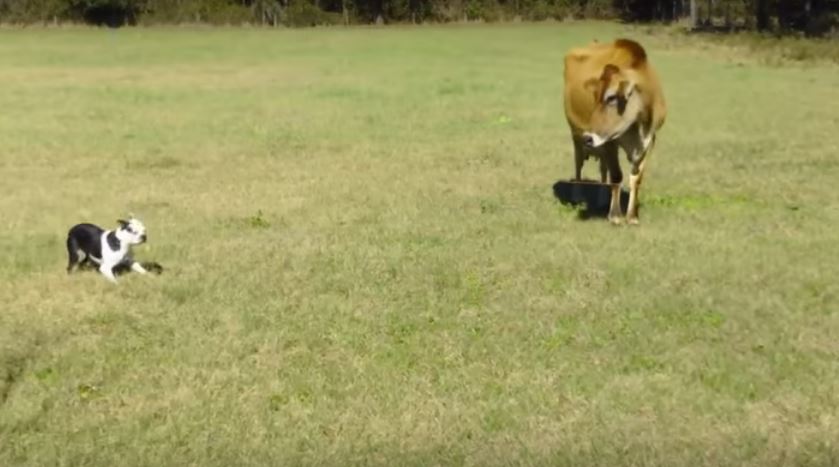 Cow: But, you're way too fast!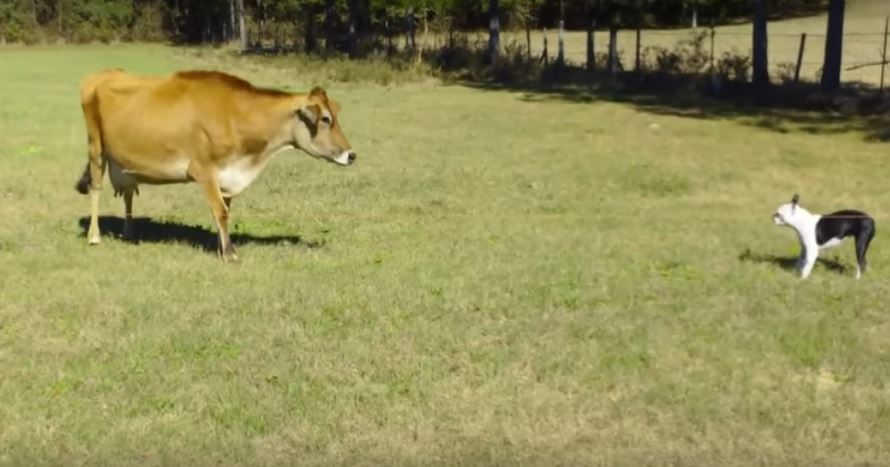 Dog: You can do it! Try harder, buddy!
Cow: Oh, dang, I can't keep up!
Watch these two new BFFs enjoy their playtime together on the next slide!