}?>
}?>
Who said dogs and cats are forever enemies? Who said the only thing they know is to fight each other over silly, petty stuff? Or, piss each other off relentlessly?
To all naysayers out there, here's one pooch and one kitty to prove you wrong.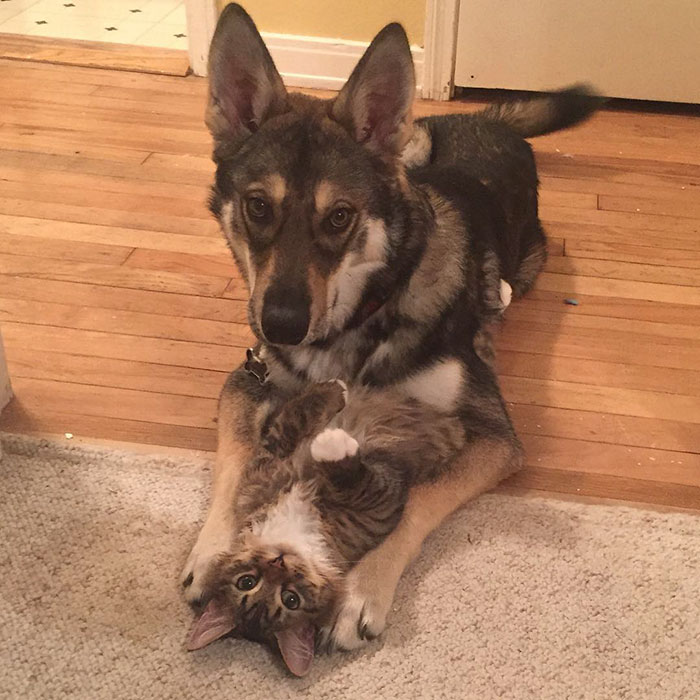 Christina only had one goal, and it was to get her Tamaskan husky Little Raven a playmate. She wanted it to be a cat. It may have been a pretty dangerous idea, but she pushed through with her plan.
The owner, however, made sure that Little Raven had to be the one to pick her future best friend. So, Christina brought the husky to a Lubbock, Texas shelter. The pooch was introduced to four different cats.
None of those furballs looked interested in being friends with Raven… except that one little kitty who seemed giddy from the get-go.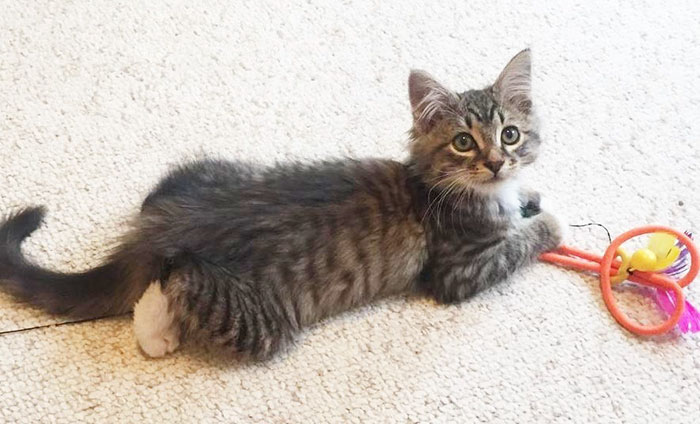 They picked her, and Christina named her Woodhouse.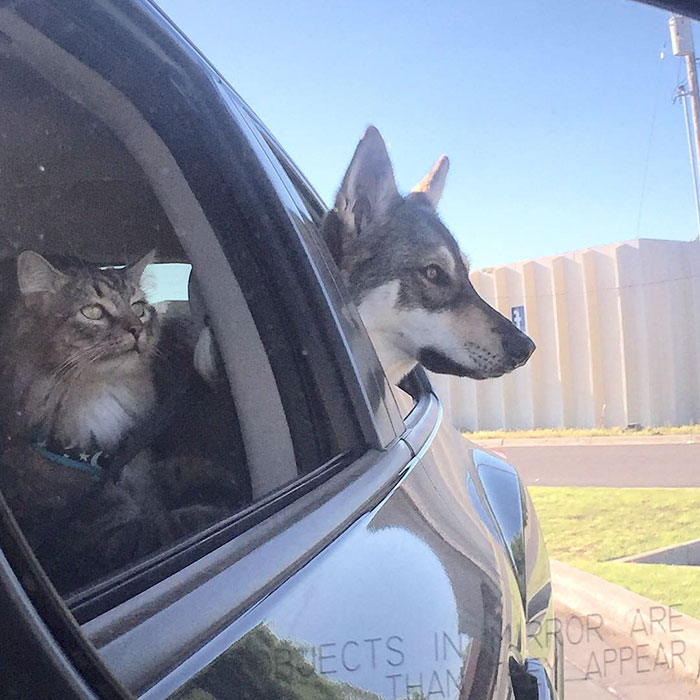 Guess what? It only took very little time for the two to become inseparable. Their relationship is super tight nobody could tear it apart!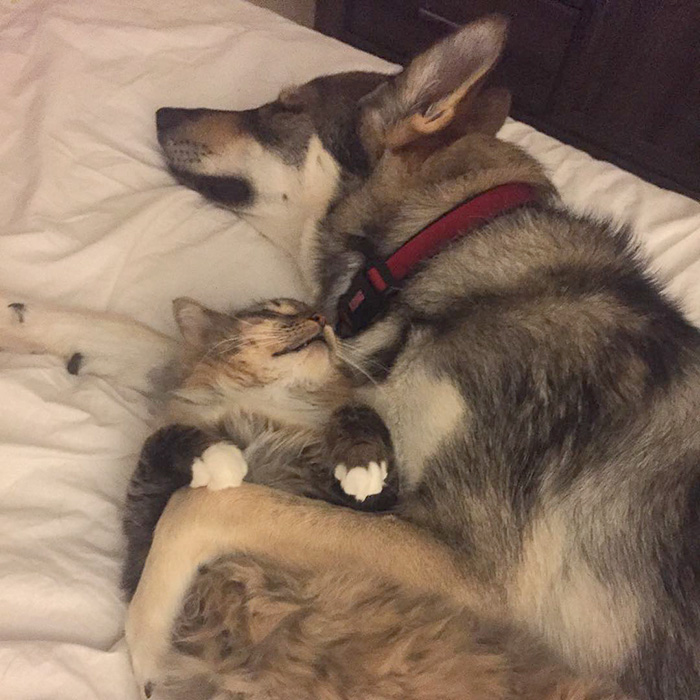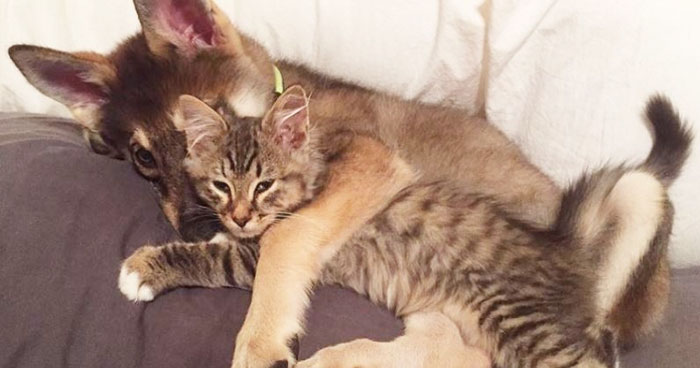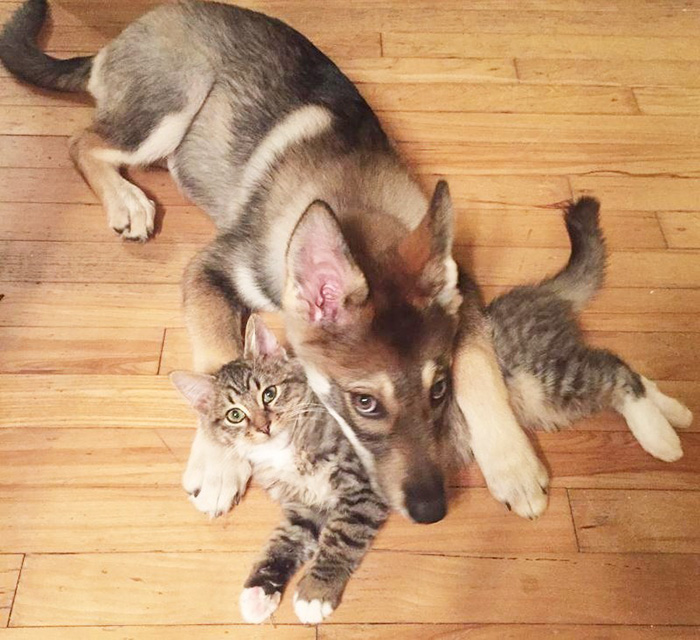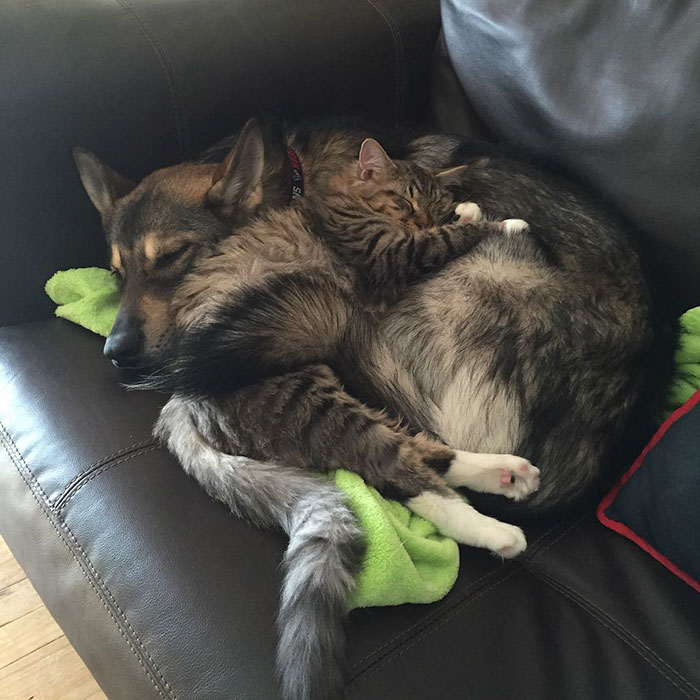 "They are perfect with each other. They don't cuddle as much as they used to when they were a puppy and kitten. But they're still always together, always playing together," Christina revealed to The Dodo.