}?>
}?>
We often see videos and stories making headlines based on the crazy things we do for love. Although most of them involve humans, this one is a little bit different; a little bit different, but it is guaranteed to tug on your heartstrings. On August 24, 2016, a magnitude 6.2 earthquake struck central Italy, with almost 300 people having lost their lives because of it.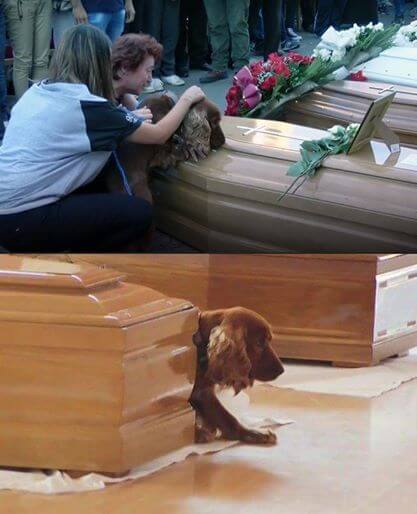 The entire village of Pescara del Tronto was reduced to rubble and dust. A little, blond Cocker Spaniel, named Flash, is making the news because of a photo captured of him this past week. His owner, Andrea Cossu, 45, was on vacation in the village, when his hotel collapsed during the earthquake.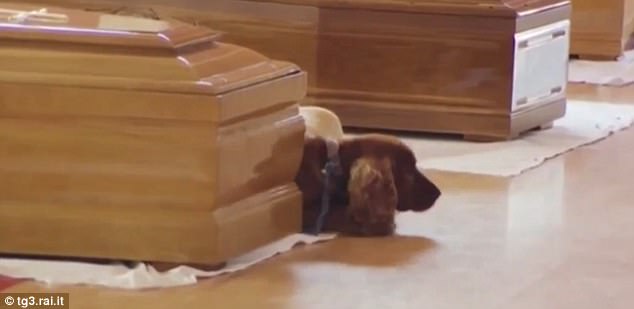 Cossu was buried on Friday, in a mass funeral held in the small town of Pomezia, just south of Rome, where Cossu lived.
Continue reading this story on the Next Page…