Valentine's Day is a fun time of year for those couples that are happily in love. But, what about all of you single people out there? These are some funny examples of what people really say and do on Valentine's Day.
1. Never. EVER. Compare yourself to Rihanna.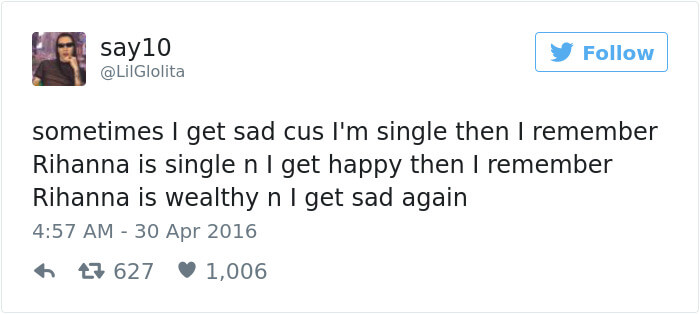 2. You obviously have more bragging rights than he does, bro.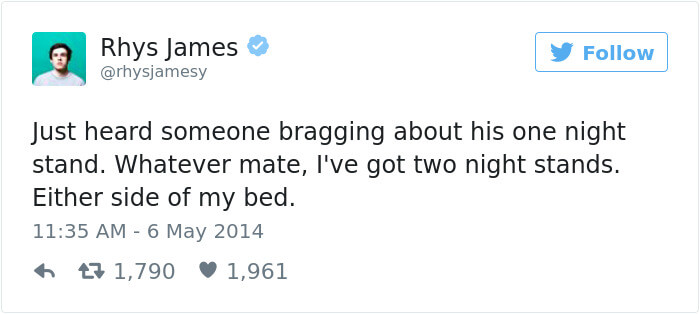 3. Why not try dating non-human whatchamacallits, say, for a change?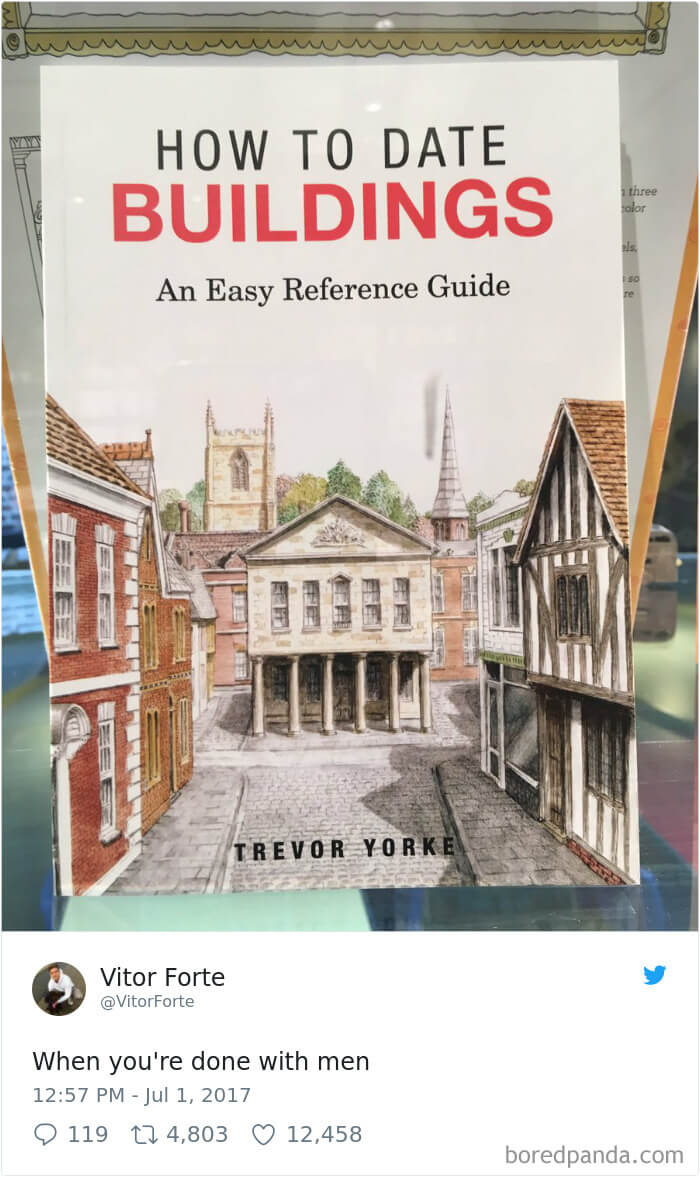 4. God put you there for a reason, and I'm not even being offensive.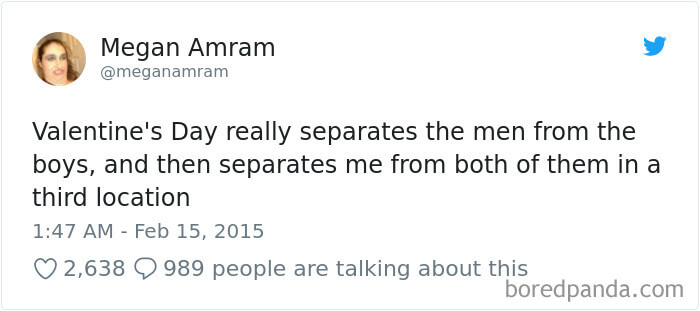 5. Most of them don't like bread, so…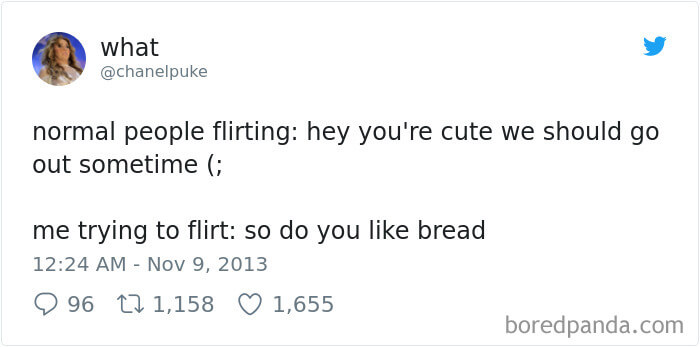 6. If you can't be in a relationship, at least be a Grammar Nazi.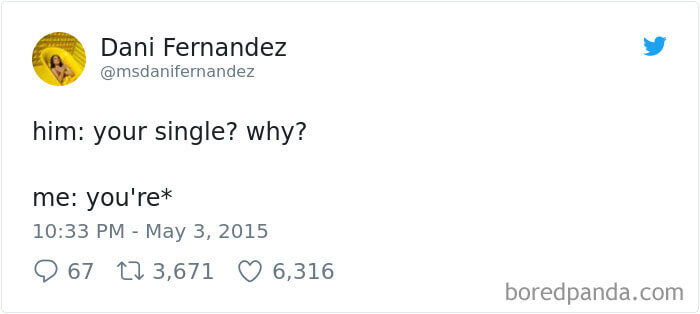 7. Mom, meet your grandchild!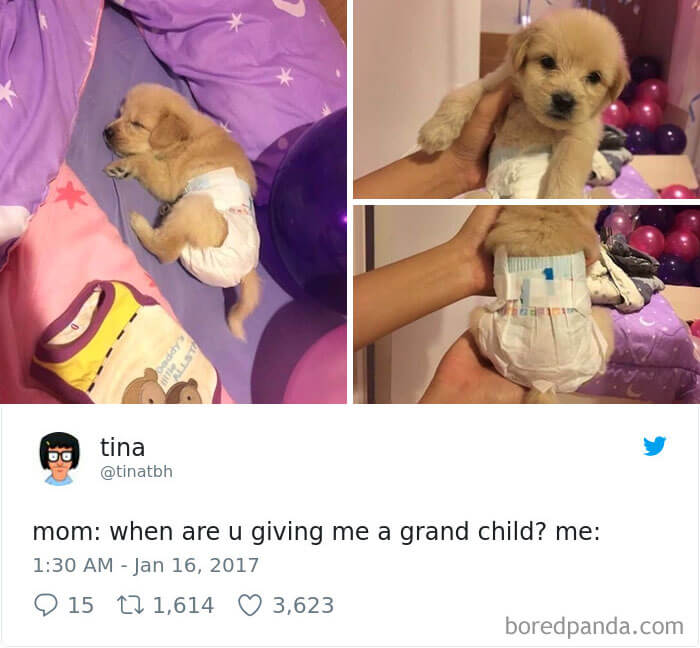 8. What even made you think I was not talking about pizza?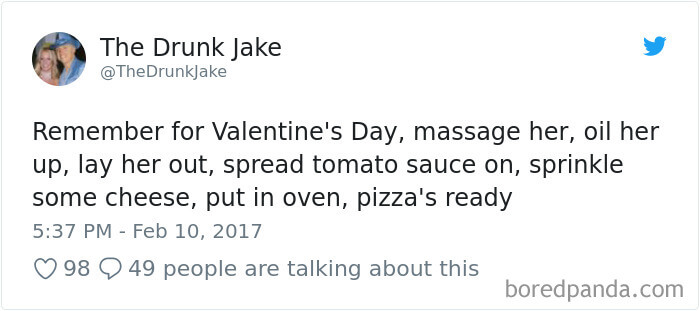 9. BEST DATE EVER!!!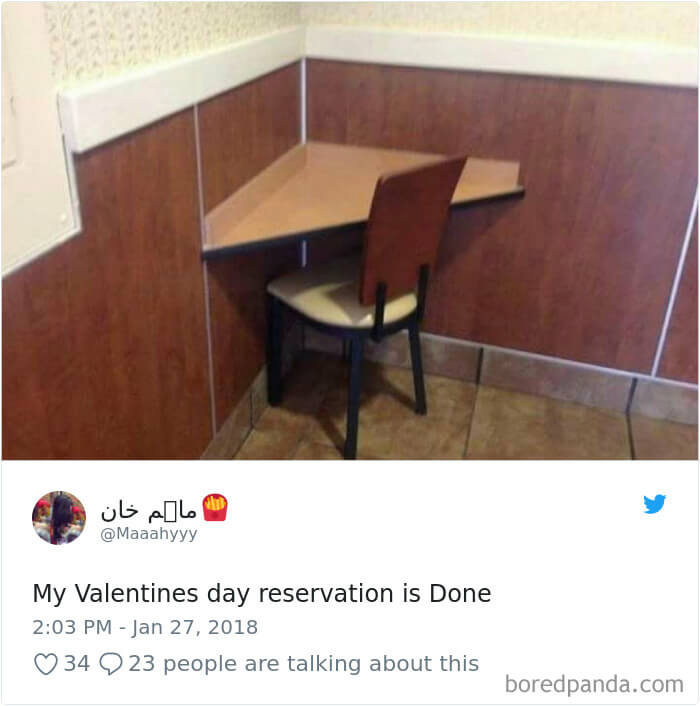 10. Even your dog doesn't want to commit with you.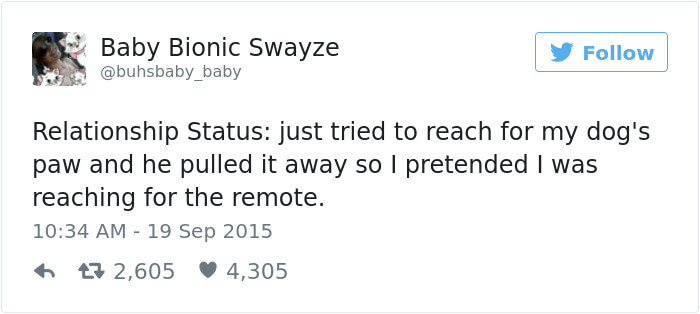 11. Or, nah.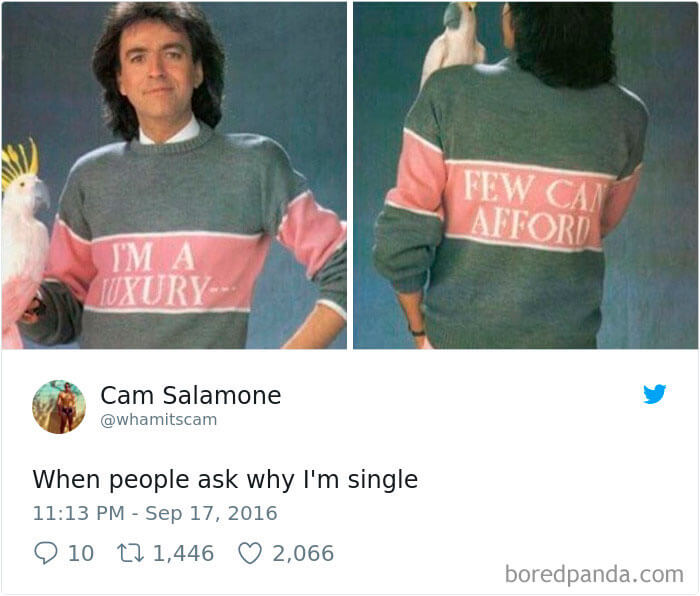 12. When you can't even make your own echo love you the way you want to…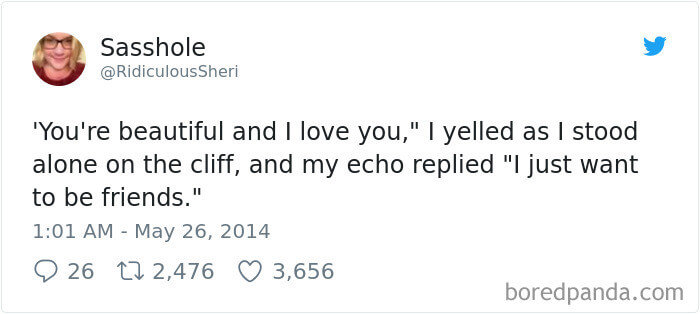 13. Well, you probably have to change your bait.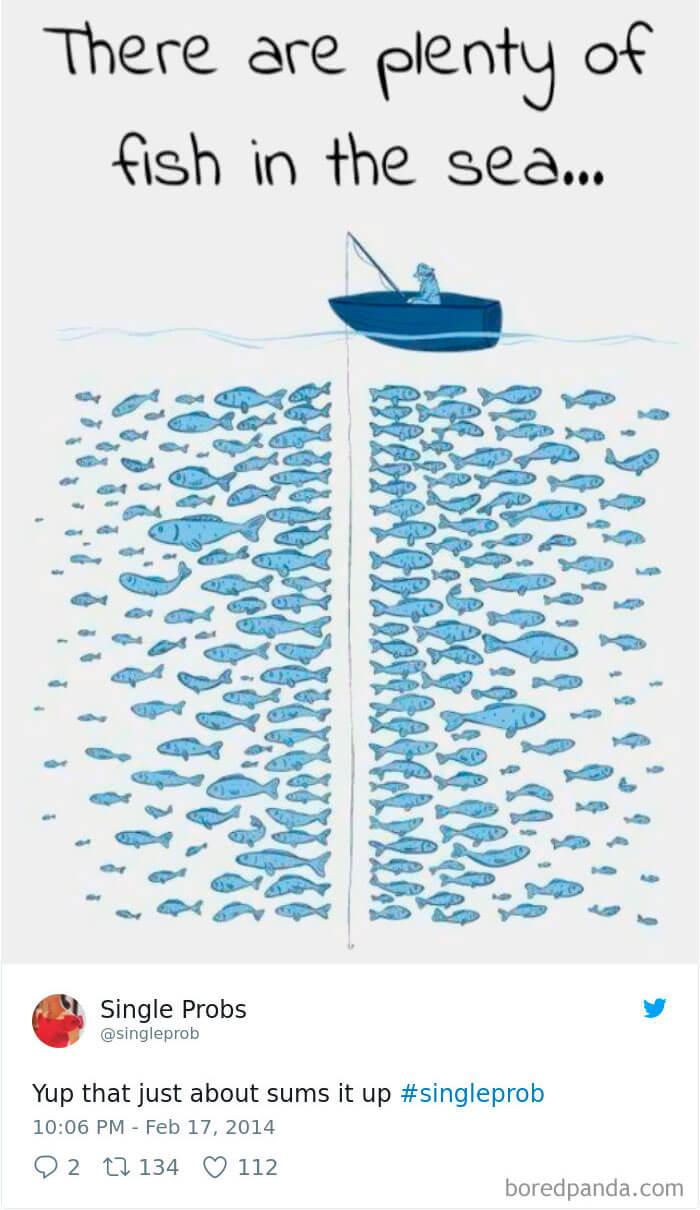 14. This is just morbid… but true.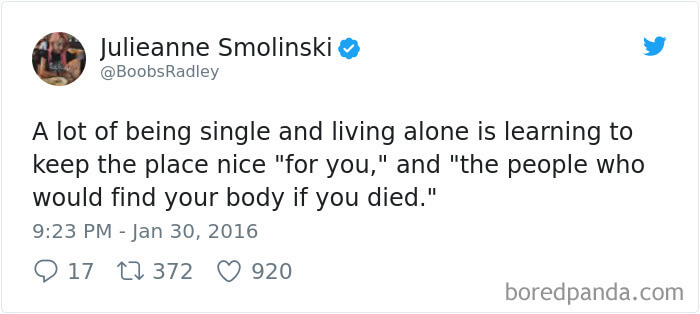 15. Sorry to burst your bubble, but that was not directed at you.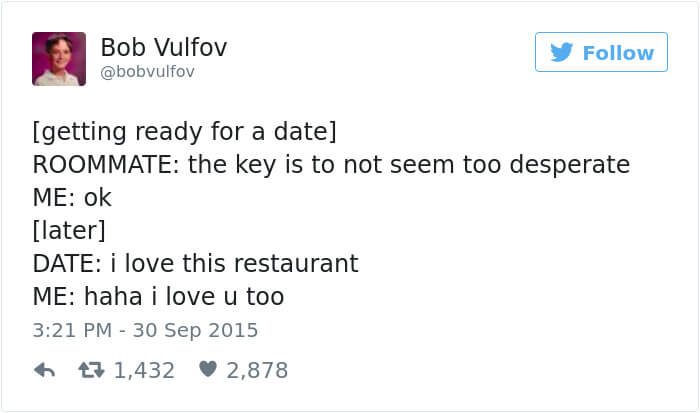 16. And, I thought I couldn't love Anna Kendrick all the more.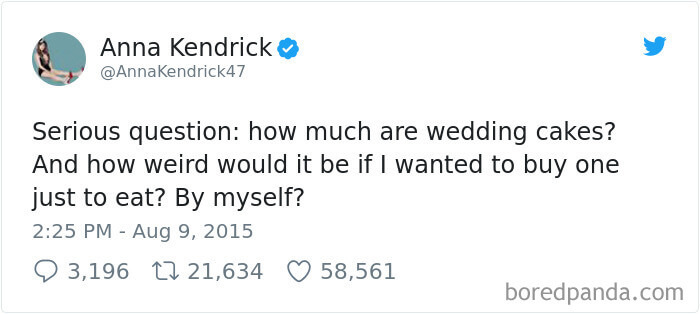 17. Now, therein lies the issue.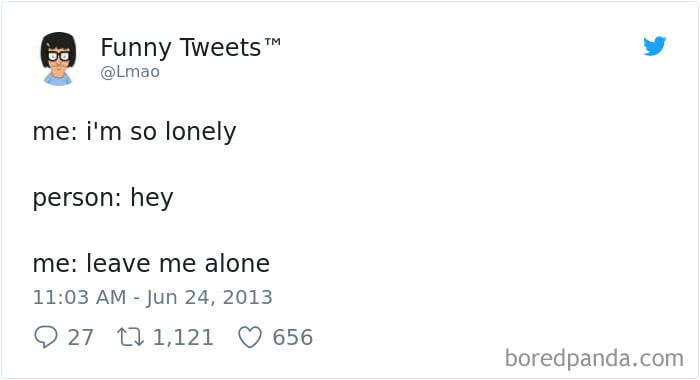 18. You just can't eat way too much dinners.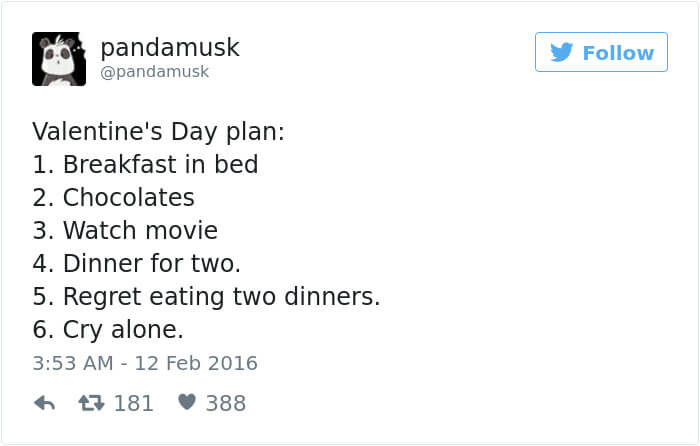 19. Please, please, spare your heart and not ask her the third time around.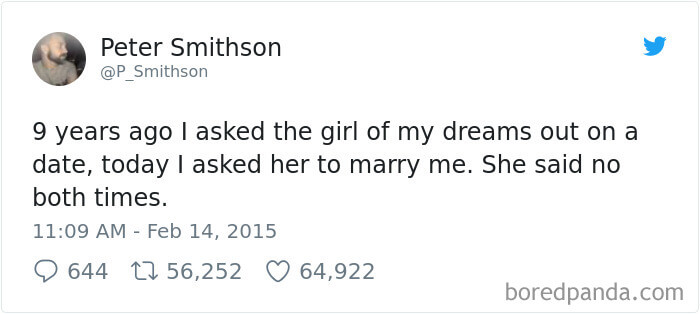 20. Here's some idea for you guys who love drama!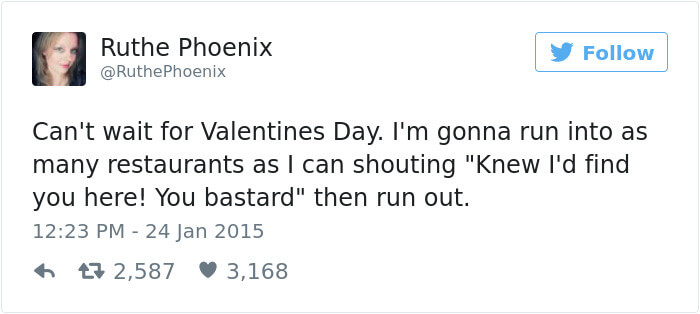 21. Just no.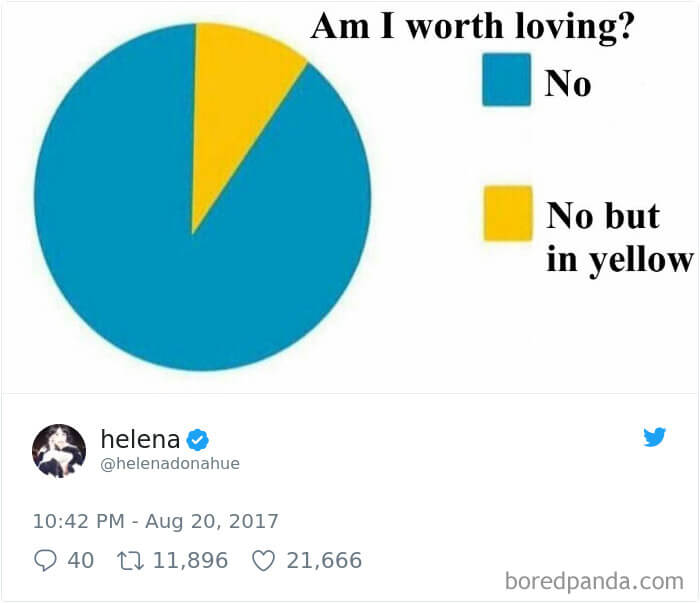 22. I, myself, am a living, breathing, thinking contraception.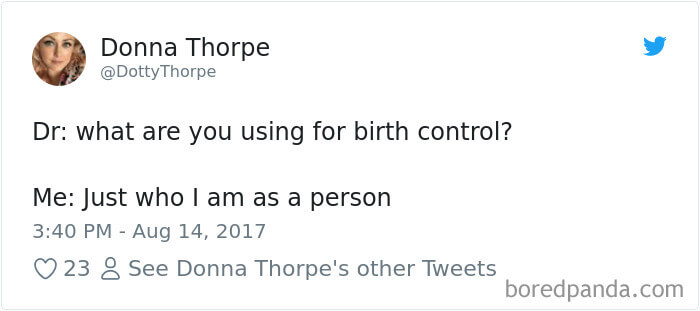 23. Third wheeling is fun, tho. Just ask Ed.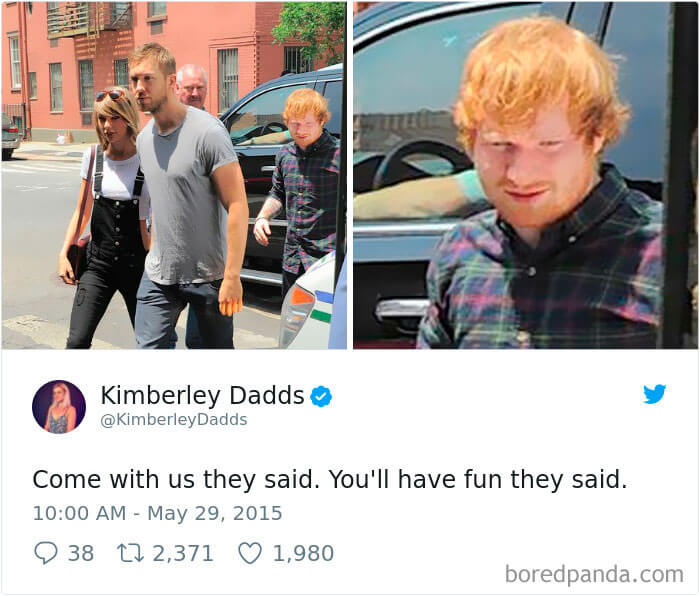 24. So happy we found each other!