}?>
}?>
Allen, a gorgeous Golden Retriever, just bought a new quartet of shoes (because duh he has four feet), and he's organized a runway show especially for it. The catwalk is ready. Our guy is about to strut his stuff!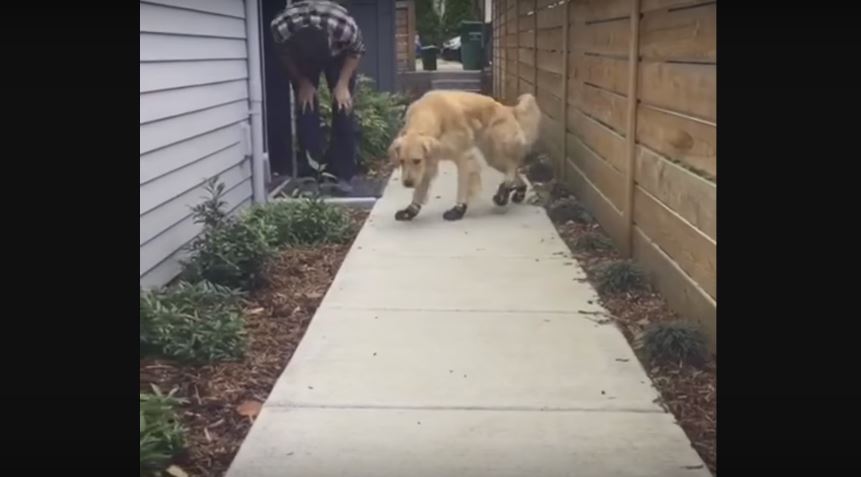 There he goes, looking chic as ever! Wait… there seems to be a problem. His legs are twitching. Is something wrong, Allen?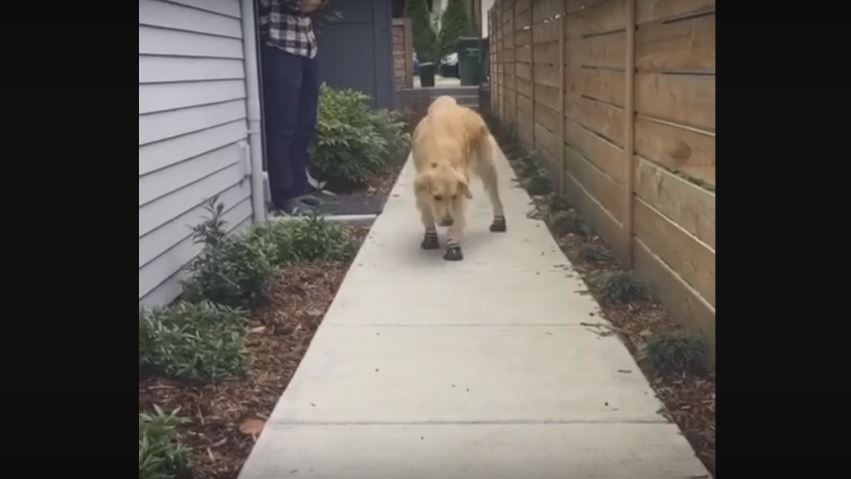 "Uh oh, these kicks aren't as comfortable as I expected them to be."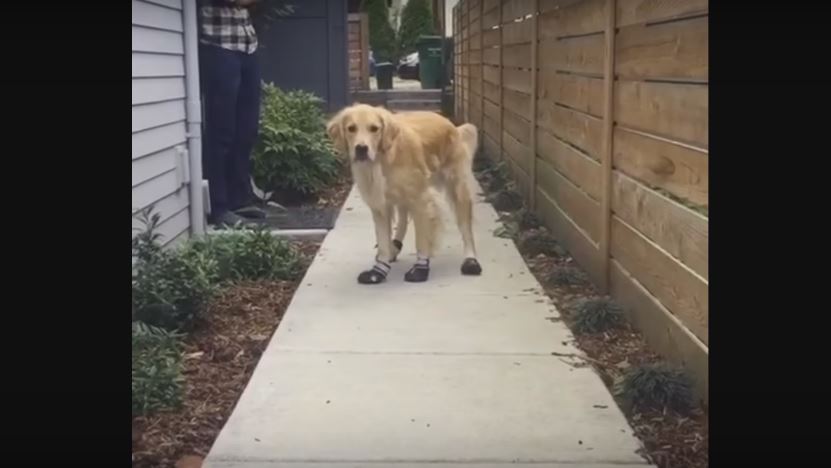 "Sorry. Can we just start all over again? Let me just regain my poise."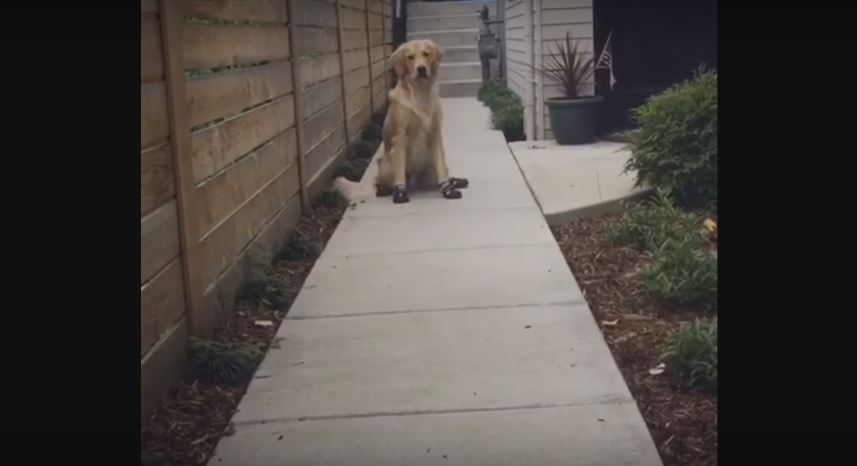 "I don't think this is the perfect time to show these off."
Watch the funny video on the next slide. Allen has suddenly forgotten how to walk!