}?>
}?>
I tend to get a little bit too possessive about my own bed. For me, it is holy. It is sacred I so hate seeing somebody else invade it. I am the only one who has the right to conquer it, I believe so. It is my safe haven. IT. IS. ALL. MINE.
Sorry if I scared you a bit; I just had to let it out.
Anyways, there's this one dog who can get pretty territorial when it comes to her bed. Just like me! To her utter surprise, she found a feline on top of her crib one time. OH. NO. WHAT. IS. GONNA. HAPPEN. NEXT.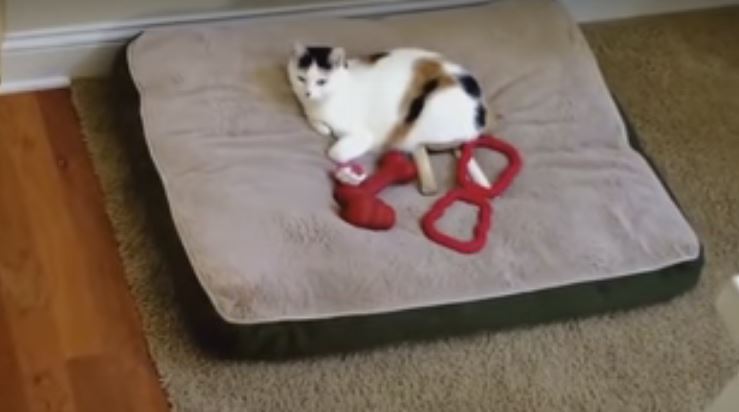 That's the feline. She didn't have any clue she's in some real bad situation. Extremely bad situation to be exact. She looked unafraid and unshaken though she clearly knew it wasn't her bed she was catnapping on. She didn't care at all! She got a sassy attitude.
Until the German Shepherd confronted her, looked her straight in the eyes, and gave her hell!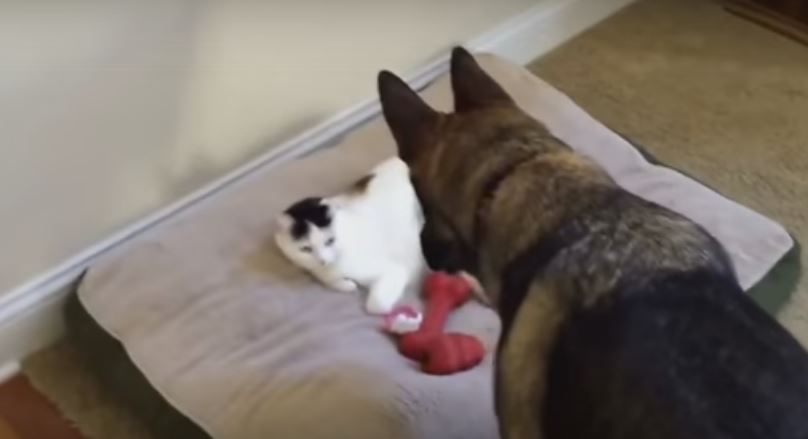 Watch the video on the next slide. This is so dang exciting!