}?>
}?>
It's time for the holidays, and just like what many people say, 'tis the season to be jolly! Not for this Great Dane, though. Katie got something way more fabulous in mind.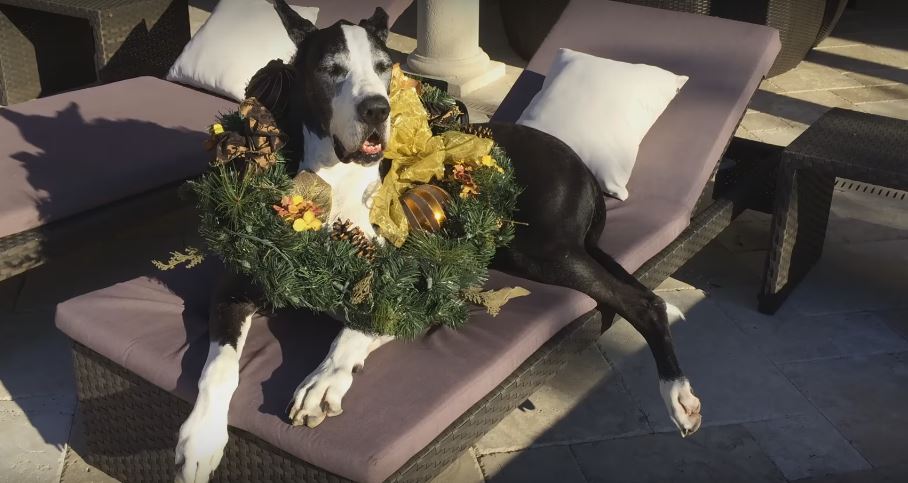 She be like: "'Tis the season to be fashion-savvy!" Say what?! You are absolutely seeing whatever you're seeing right now. Katie has decided to wear a very chic-looking, and a very Christmas-y wreath around her neck to help her celebrate the holidays. And, she's working it big time!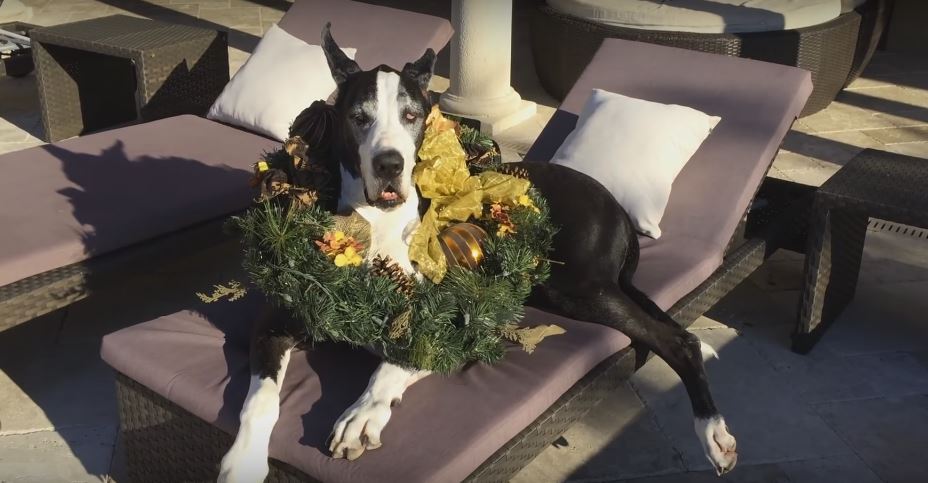 Look at that fierceness! Yes, girl, pout those lips like Kylie Jenner. Her cheekbones are on point as well!
Catch Katie's stunning fashion editorial clip on the next page!