}?>
}?>
A wedding is a huge day for a couple. They invite many people, rehearse each step of the ceremony carefully, and decide what every single detail of the wedding will be like, from the bride's dress to the color of the tablecloth! So what happens when something unexpected stops the ceremony halfway through? And what happens when that disrupter is the groom himself?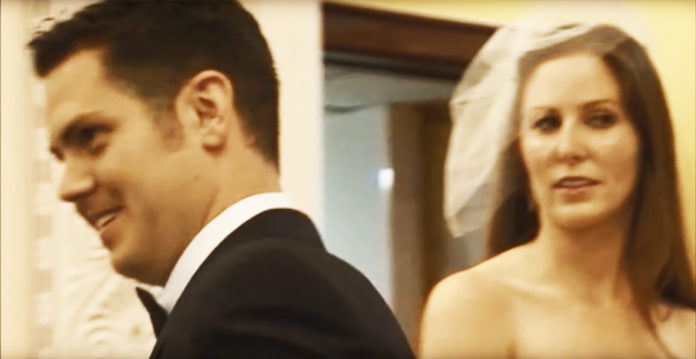 This groom had a little something up his sleeve that no one knew about at all. Right before saying his vows to his soon-to-be-wife, he stops the whole ceremony. His fiancée is shocked as he leaves the altar, and her expression is both confused and a little bit afraid.
But then the groom does something amazing – he pulls his bride's young daughter towards him and gets down on one knee to make a promise to her! His voice is shaking and he's clearly very nervous as he recites his own small vows to his new stepdaughter, telling her he loves her and even giving her a diamond necklace in the shape of a heart to seal his promise! The guests erupt into cheers.
Take a look at this video
https://www.youtube.com/watch?v=rWPB7lwvMBg
As the groom steps back to the altar, the guests are still clapping. It's such a touching and heartwarming spectacle, even the priest forgot where they'd left off! This show of paternal love is incredible, and you might just shed a tear as you watch it. Do like and share, share away!
Feature Image Source:Â John H