}?>
}?>
A couple of days ago, Hertfordshire Fire and Rescue Service got a call about a strange incident at a home in Goffs Oak, England. A horse named Dolly had decided to take a sudden swim around 10 p.m. in the family's swimming pool. The one big problem with that was the temperature. It was around minus one degree Celsius and was freezing outside.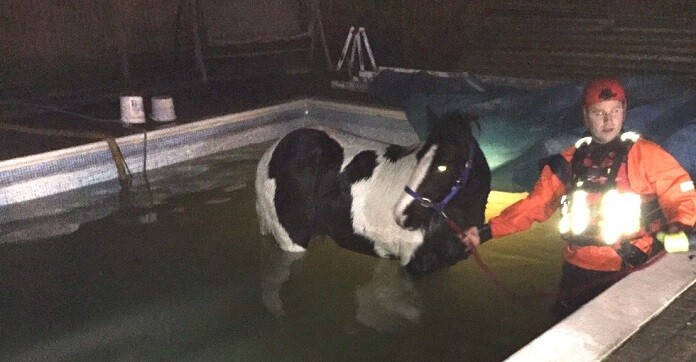 Rescuers knew that they had to get Dolly out before she got hypothermia. No one knows how she got in or why the horse wanted to take a swim, but it was not exactly swimming weather so they went to work in her rescue. The firefighter spent two hours dedicated to her rescue and pumped most of the water from the pool to reduce Dolly's risk of hypothermia.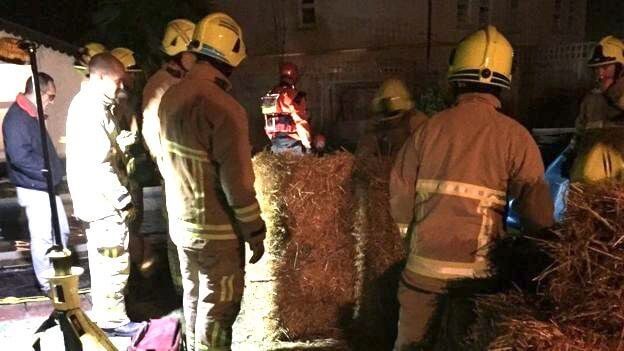 Then, they built a ramp out of donated hay bales from local farmers and used ropes and a harness to pull her out to safety. Dolly was a great patient and did not fight or argue the firefighters. In fact, she stayed calm the whole time. Maybe she was depressed about the weather interfering with her aquatics. Dolly is now safe and sound back at home with a clean bill of health from her vet.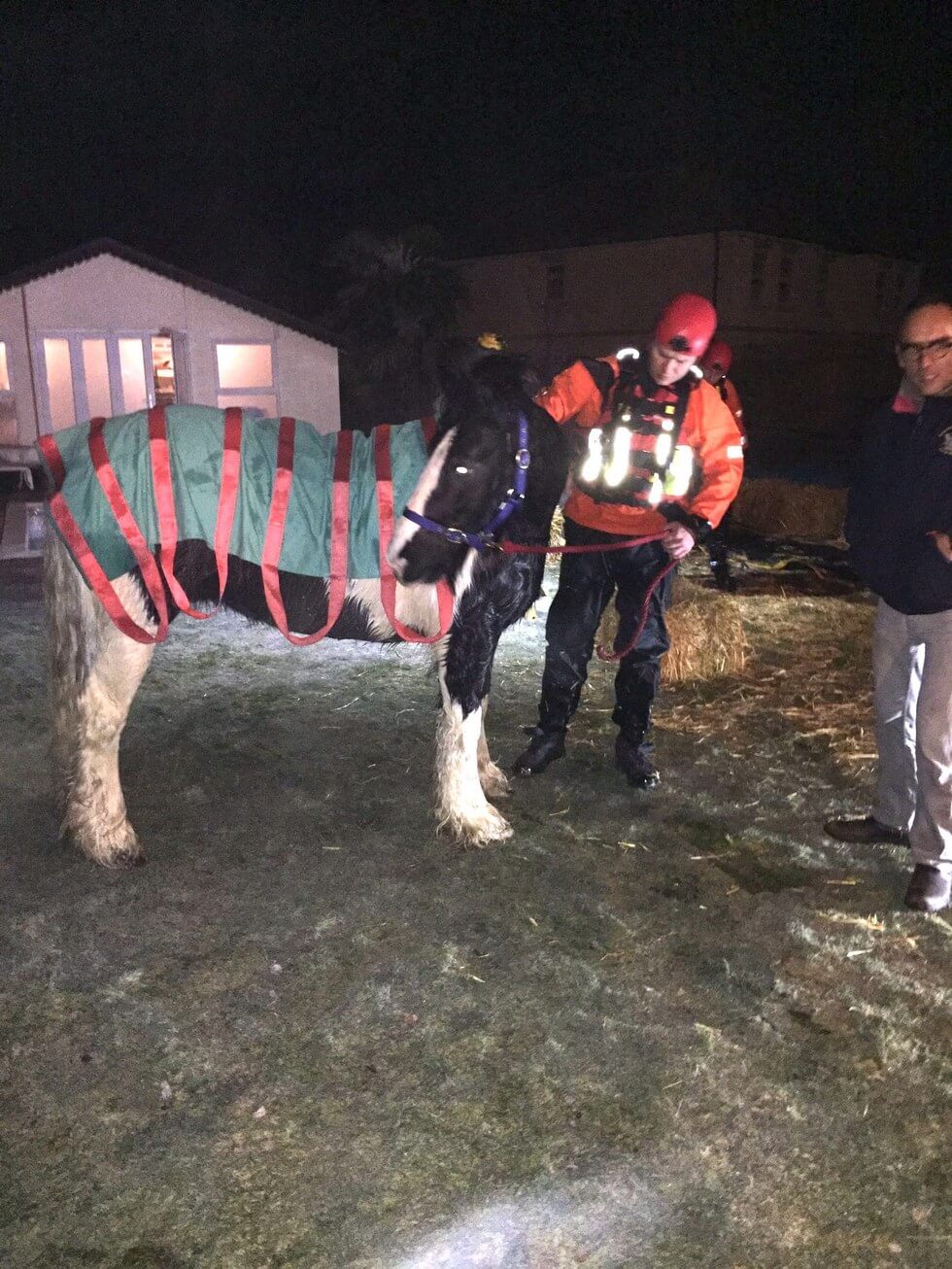 After a stern talking to, I'm betting she won't jump into a pool in winter again. Surprisingly, the Fire and Rescue team said that Dolly isn't the first big animal they're rescued this year. They had to save a deer from a swimming pool twice in July. The weather must have been warmer then.
Images & Feature Image Source:Â Hertfordshire County Council