}?>
}?>
There is nothing cuter than sleeping dogs. They got the most adorable snoozing faces. Just look at Elvis The Bulldog when he is having a nap!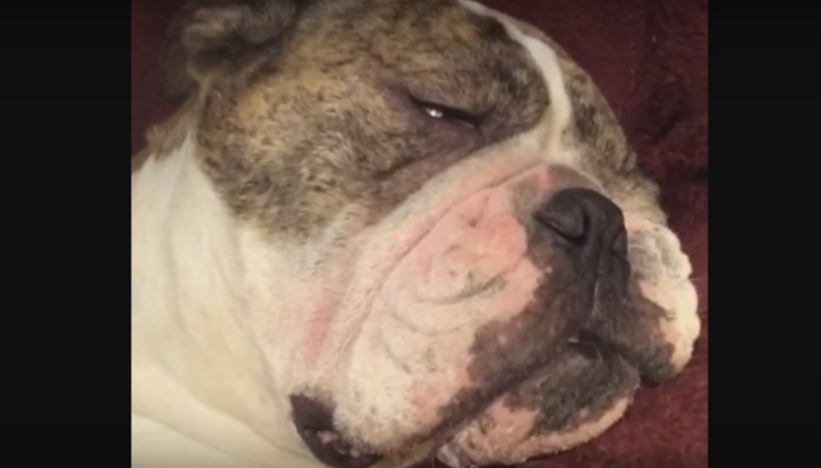 He is so into his much deserved sleep, you could obviously tell. He looks super amusing now. But, wait till his human puts some delish milk bone right in front of his nostrils!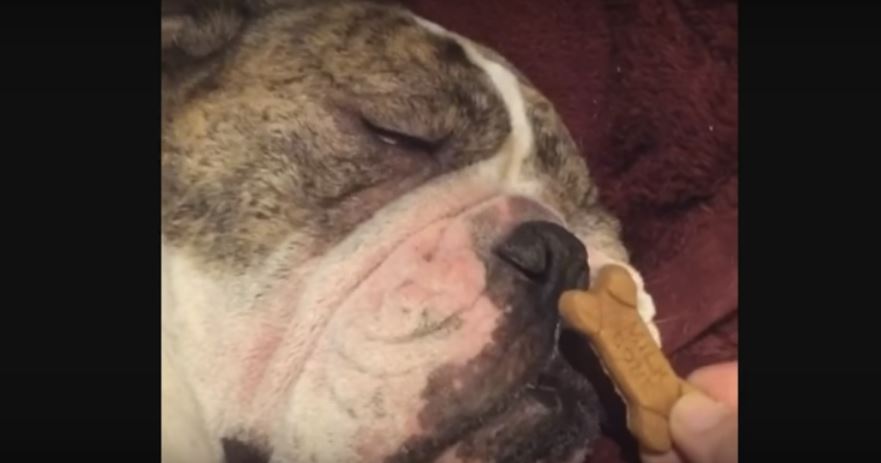 What do you think is gonna happen next? Will he suddenly wake up from his deep slumber upon smelling the treat? Will Elvis get annoyed at his human for trying to wake him up in the middle of his siesta sesh?
Watch the hilarious video on the next slide. Elvis is so funny!