}?>
}?>
Fighting cancer is exhausting, so what better way for that strength to be celebrated than by receiving 500 roses? Brad Bousquet decided to give his wife Alissa exactly that after she underwent three surgeries and then had her final chemo treatment at the Methodist Estabrook Cancer Center on Omaha. He even threw in a donation towards breast cancer research in her name. Wow!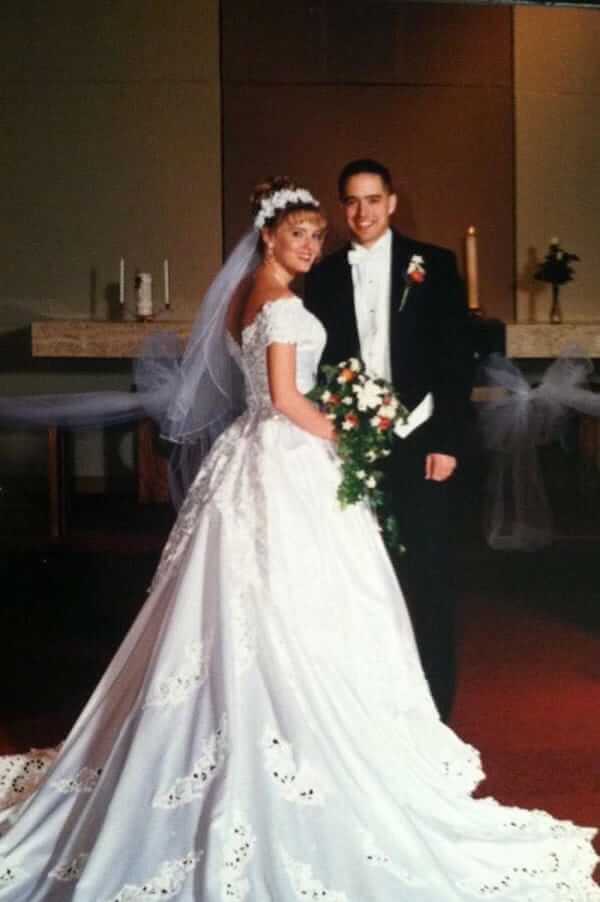 Brad pulled off this amazing stunt with the help of their four children and a small, close community in Nebraska. On a Facebook post, he wrote, "Today is my wife's last chemotherapy treatment. She has amazed me with her strength, courage, and positive attitude through it all."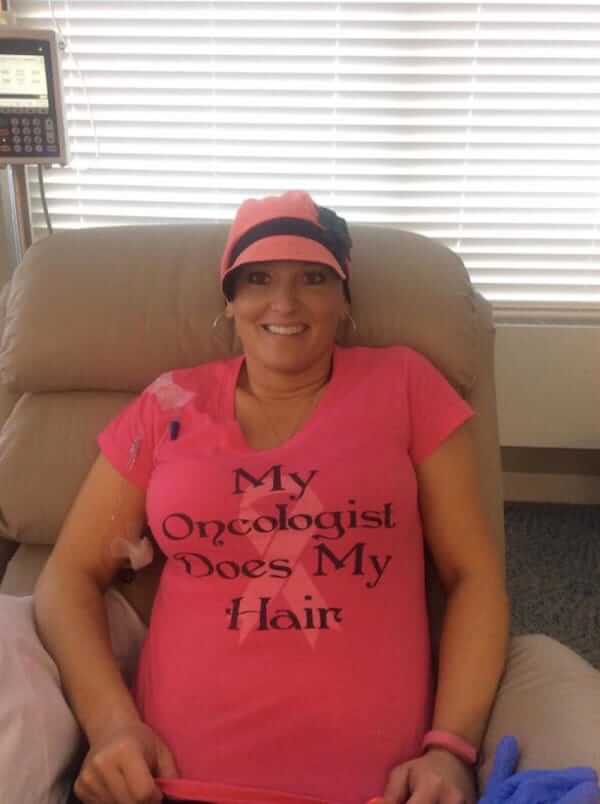 He added that "wanted to do something special during this last treatment to celebrate the end of her chemo and to show her the tremendous love and support she has from her friends and family."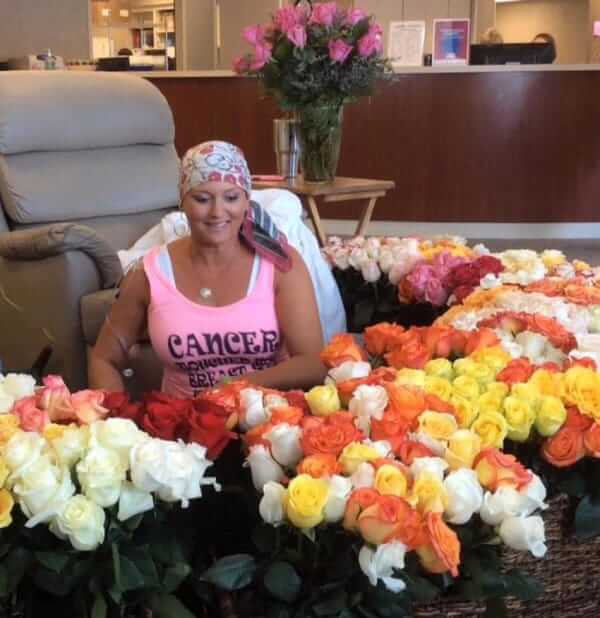 He had previously sent out a text to many of Alissa's friends and family, asking for them to spread the word and help shower her with roses from a local flower shop. Each rose cost $10.00 – all of which would go to the Susan G. Komen towards breast cancer research.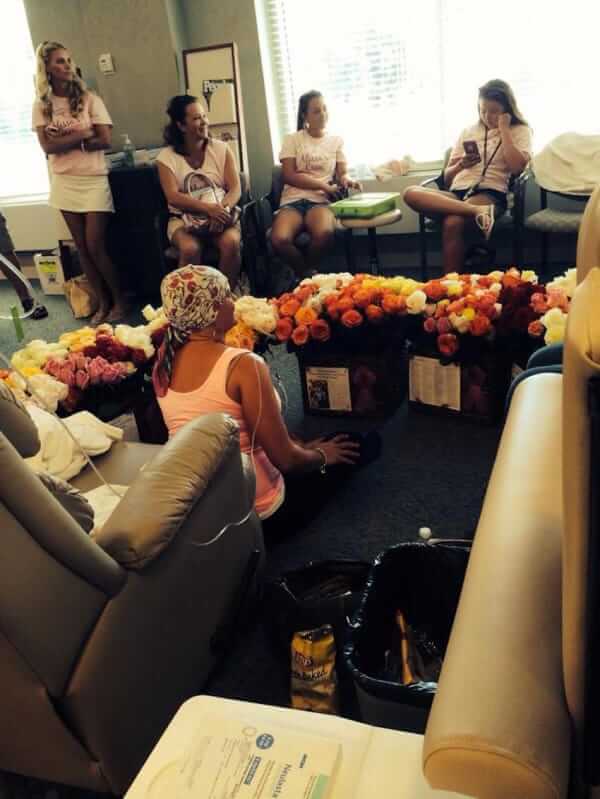 The orders started out as only a few, but soon skyrocketed to 500 roses as over 170 families chipped in. At this point, he asked the shop to stop ordering roses, instead letting any addition money that came in go straight to donations. The raised over $4500 in total.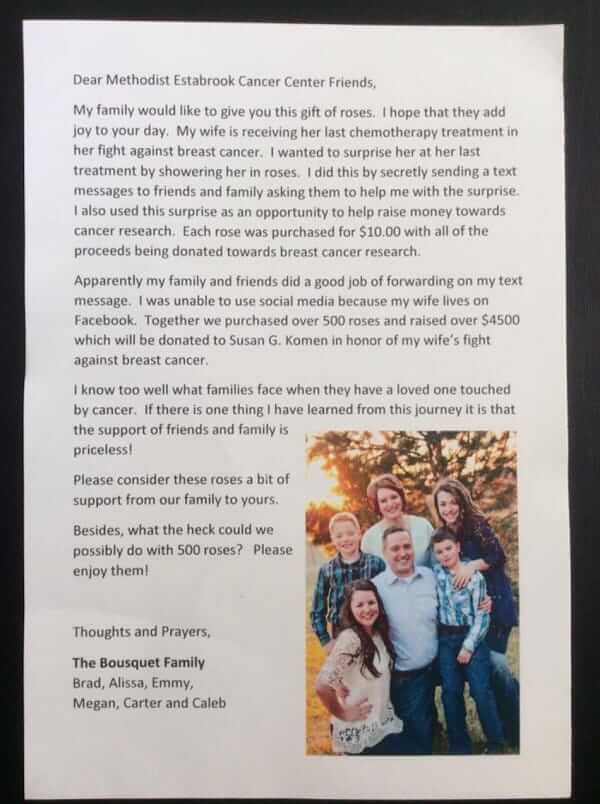 Brad's children made the delivery to their mother as she came out of her last chemo treatment. After she'd seen all of them, the family shared the roses with other cancer patients receiving treatment that day.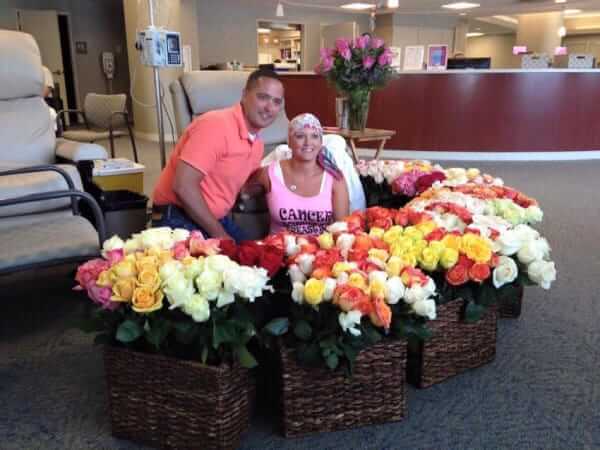 Brad wrote in a card addressed to the hospital that each rose represented his family's support towards theirs.
Take a look at this video!
https://www.youtube.com/watch?v=lY9kUxKq2b8
This amazing and inspirational story really speaks of love and support. Do share this incredible story with your friends!
Feature Image Source:Â Facebook / Brad Bousquet