}?>
}?>
When Megan Determan and Chris Kluthe arrived on set for their engagement photo shoot in the autumn sun with their pup Louie, they had no idea what they were getting themselves into.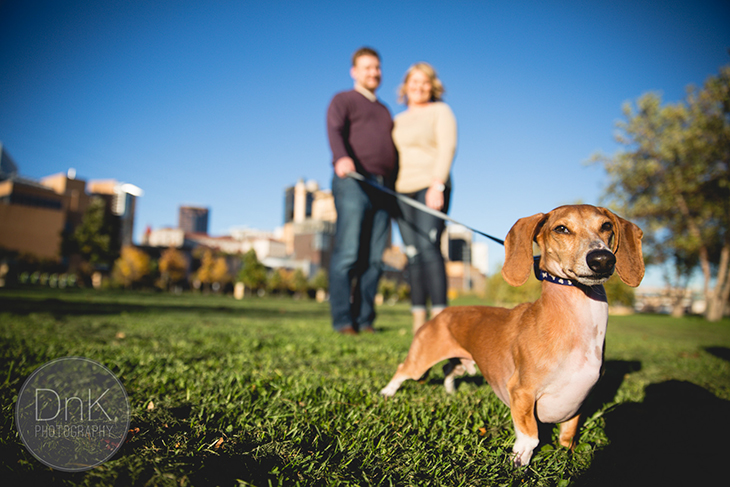 The couple intended to have one or two photos taken with their fur ball aside from all the other romantic ones with just the two of them, but Louie quickly stole the show!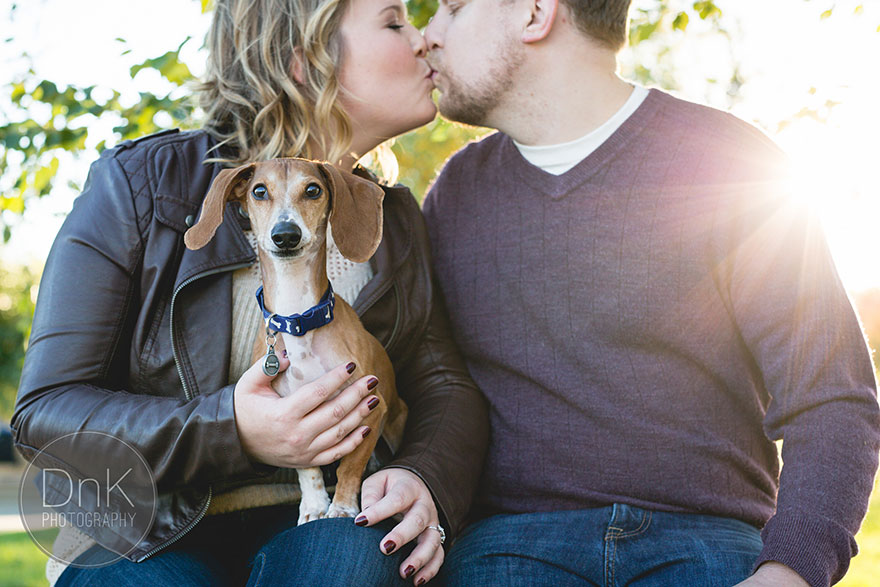 The fur ball, used to receiving lots of attention, quickly found waiting for his mommy and daddy to be quite dull. He behaved as well as he could at first, but all around him, the floor was covered in crunchy autumn leaves just waiting to be played in.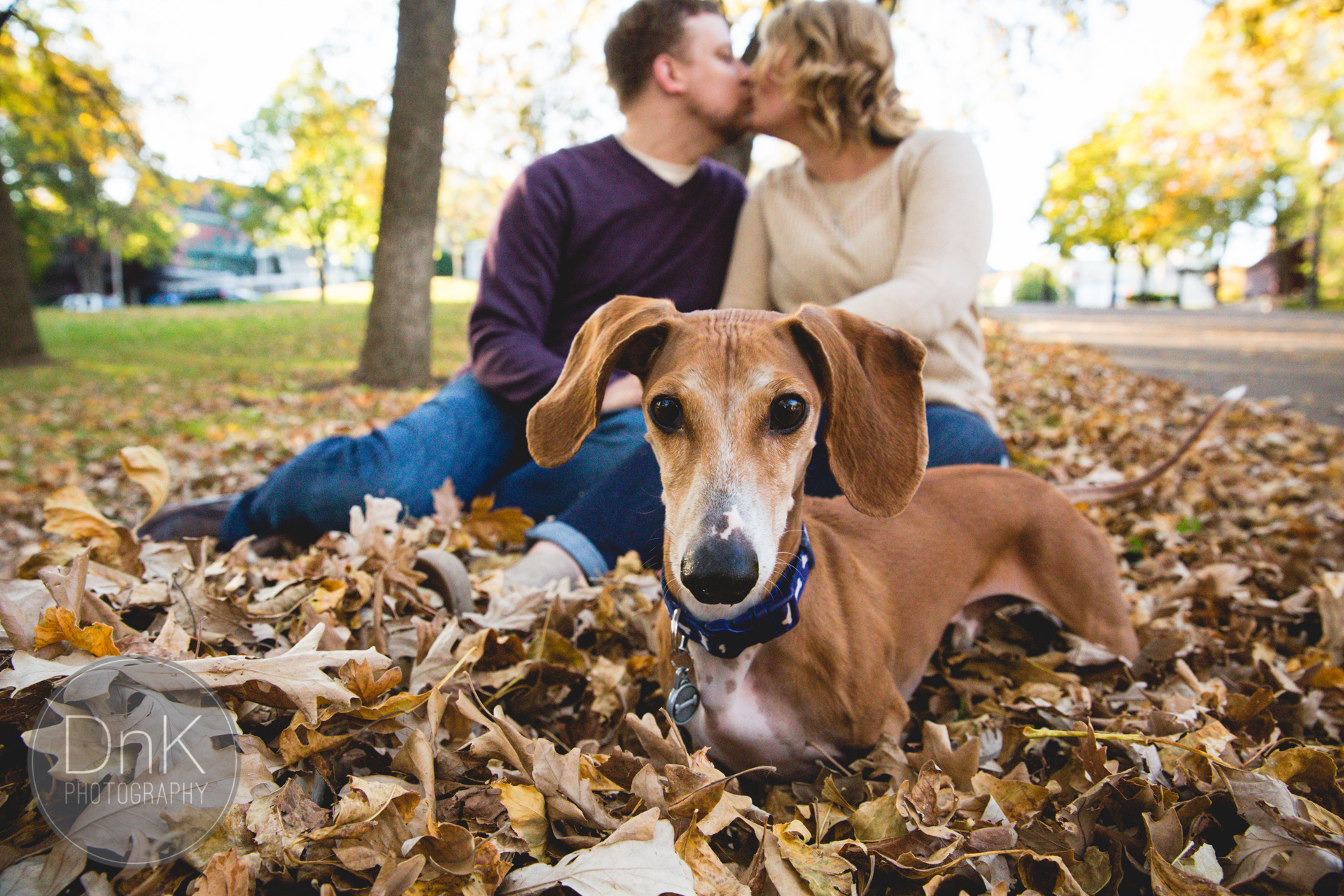 So he jumped. He jumped straight into the photographer Karin Berdal of DnK Photography's shots. The next few photos captured the essence of the pup's excitement and enthusiasm as he attacked the leaves around him before coming to rest and being buried by them.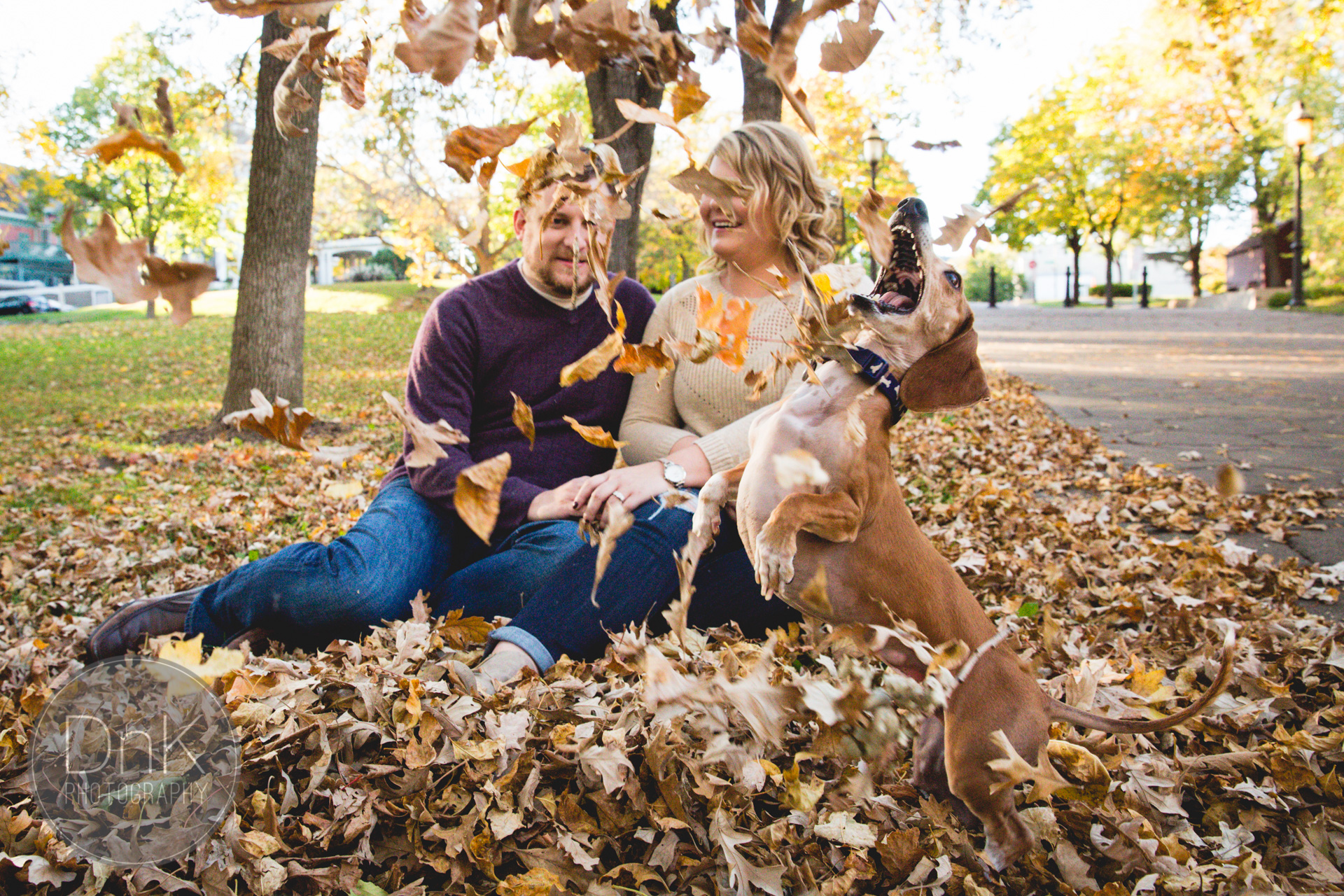 The silly pup remained completely oblivious to the romantic photoshoot going on around him.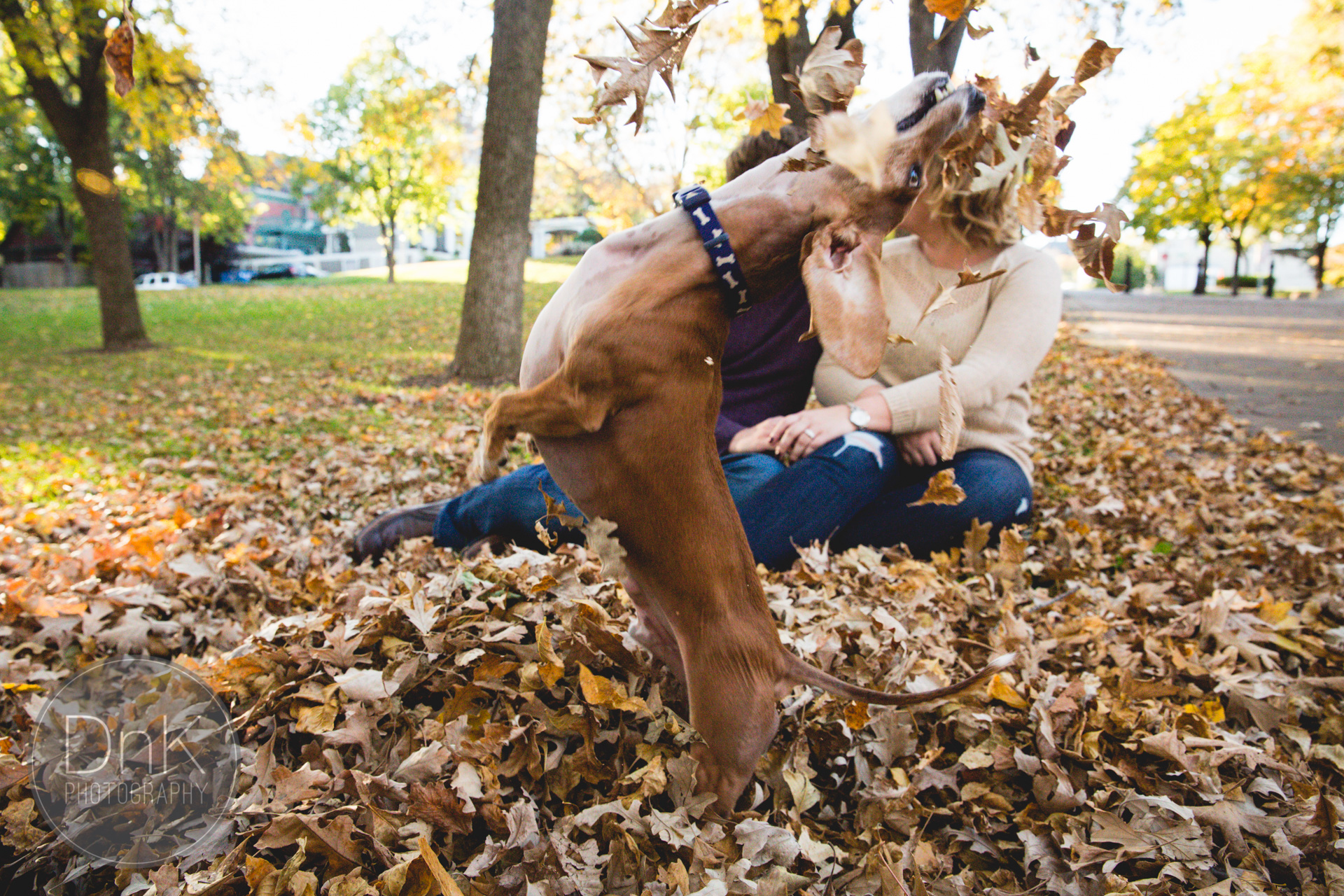 Ordinarily, photographs where a person's face was blocked would not be delivered. But these were obviously a very special case. Louie has a star quality to him that just can't be ignored, and neither mommy nor daddy are surprised!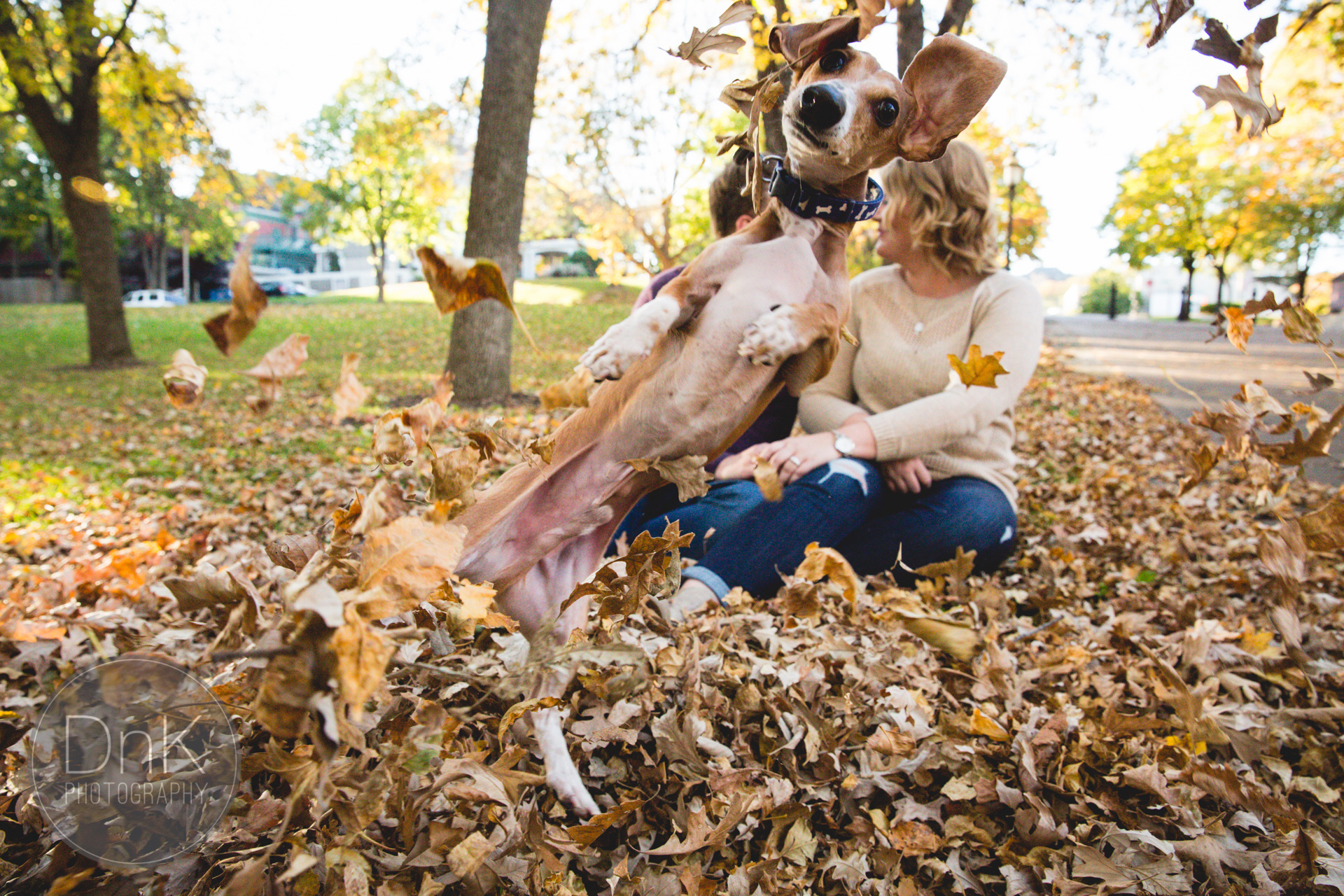 What a way to celebrate an engagement!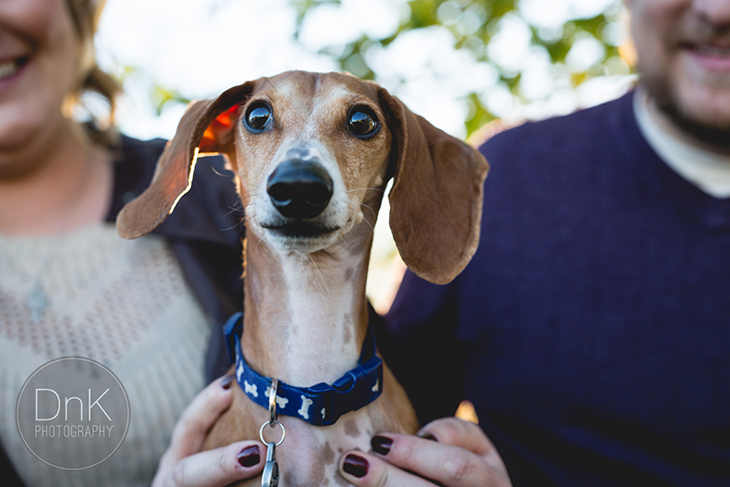 Let's wish this couple all the best for their future as they take their next big step forward with their quirky, fun-loving fur ball. Like and share if you enjoyed!
Feature Image Source:Â DnK Photography