}?>
}?>
Khalessi, the strong, brave warrior pup who inspired the world, passed away on Thursday morning at 8:43 a.m. This beloved pup's story began in August 2015, when Mike and Stephanie Paquin – who run Passion 4 Pits, a rescue group focused on saving neglected and abused dogs – discovered Khalessi in a shelter in Florida.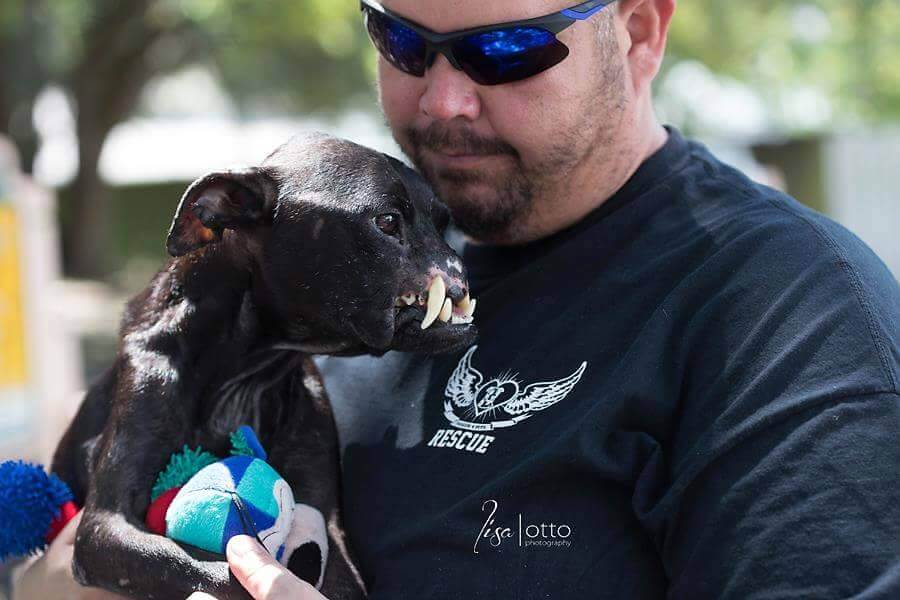 Many of her bones were broken and she was missing half of her face due to a troubled past that may have involved abuse. The couple adopted the pup, naming her after a warrior queen, and sought to give her the life she deserved. She received surgery that fixed her broken bones as well as her nose and mouth.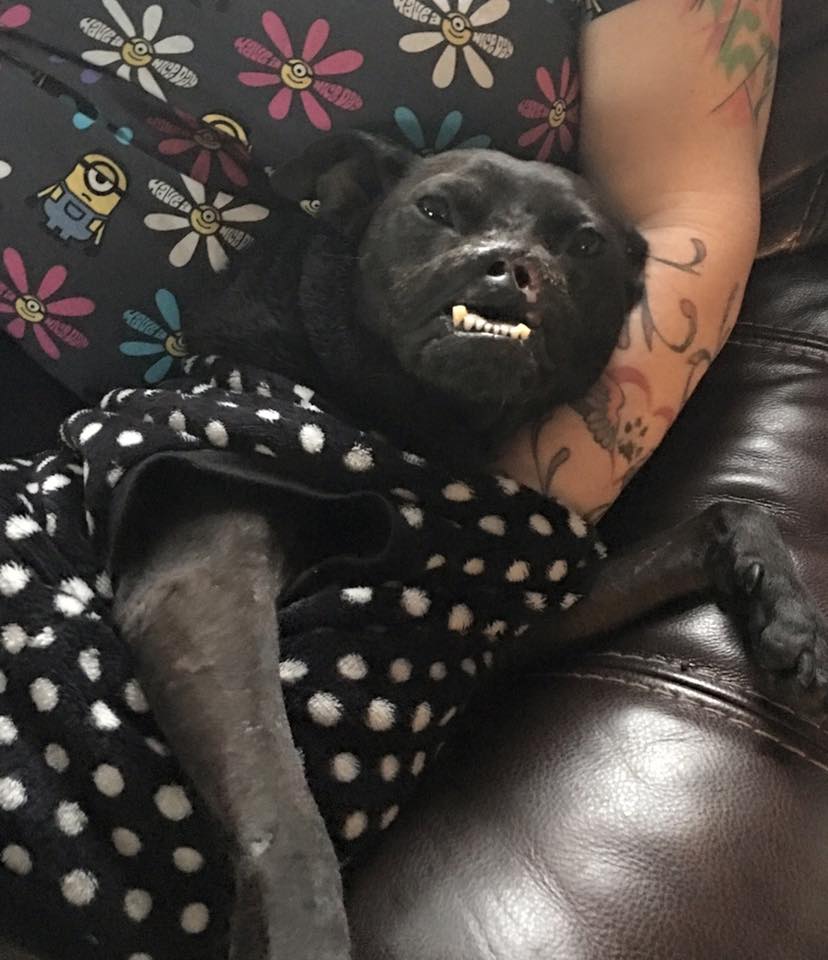 Almost overnight, Khalessi gained popularity over the internet and became a celebrity. She even won underdog of the year at the 2016 World Dog Awards. She helped raise awareness for animal abuse and provided some much-needed hope to others who were suffering. All in less than a year – that's one impressive pup!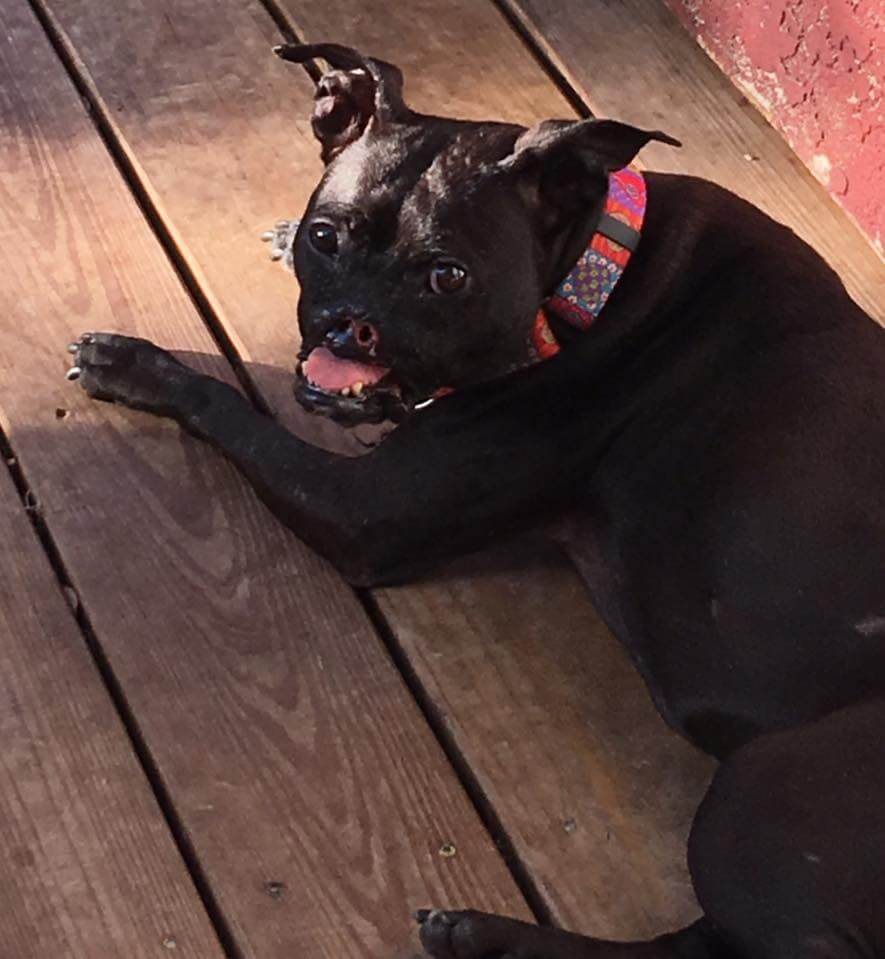 But her new happy life couldn't erase what had been done to her in the past. In January, she was diagnosed with babesia, common among pups that have been forced to fight. The incurable disease caused her kidneys to fail. She was then put through treatment after treatment, with her mommy and daddy by her side, but poor test results in June made them realize it was time to change course.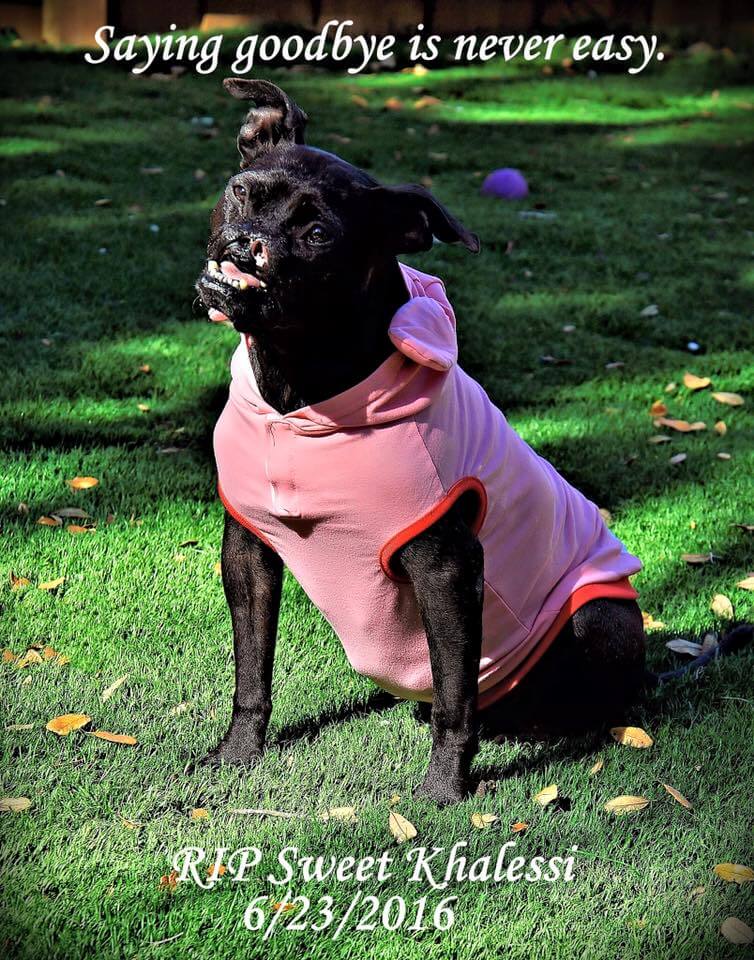 Stephanie shared in a post on Facebook that Khalessi did not yet show signs of illness, but she knew it was only a matter of time. "Khalessi will tell me when she is ready. I don't know if it will be a week or a month from now but she will tell me and I will respect her wishes."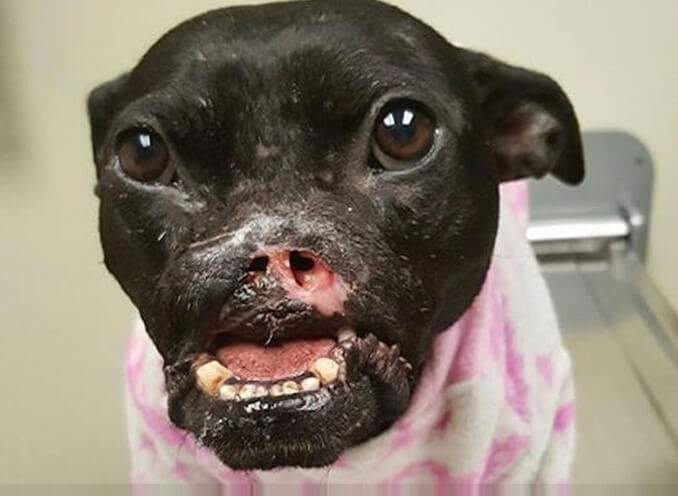 On Thursday, after a week and a half of being pampered by mommy and daddy, being brought to all her favorite places, seeing all her favorite people, and even eating her favorite foods, Khalessi let her mommy know she was ready.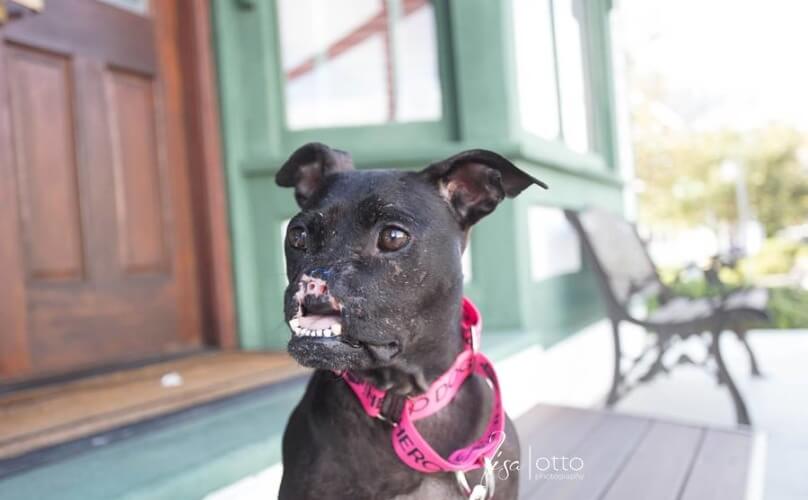 Stephanie now fights on, asking others to honor Khalessi by helping to end animal abuse. If you'd like the help the cause, you can donate via PayPal at [email protected], or on the Passion 4 Pits website. Do share this around to spread the story of this beautiful pup's life.
Feature Image Source:Â Khalessi