}?>
}?>
So this particular pooch–who's quite on the small side–isn't really picky about the folks he hangs out with. He is so friendly he can blend in any sort of group. Today, he's decided to approach two dogs who are waaaaay bigger than he is. Let's see what happens!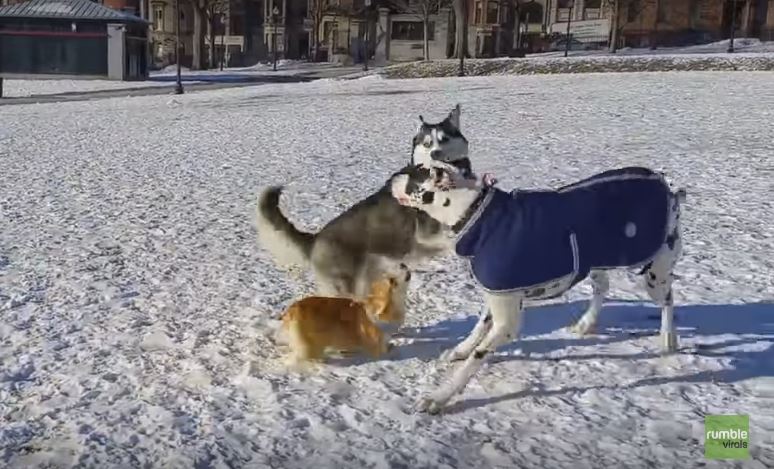 "Hey! What's good? I came here to let you know that I want to join your very exclusive clique. I mean, come on, don't we all three look almost the same?!"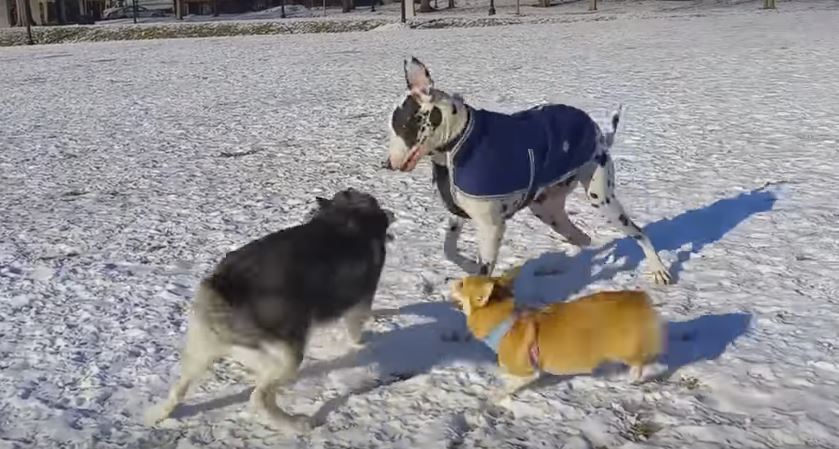 "Okay, I get it. I may be small in size, but I assure you both I can do the same things you do. I'd be a great addition to the group, I promise."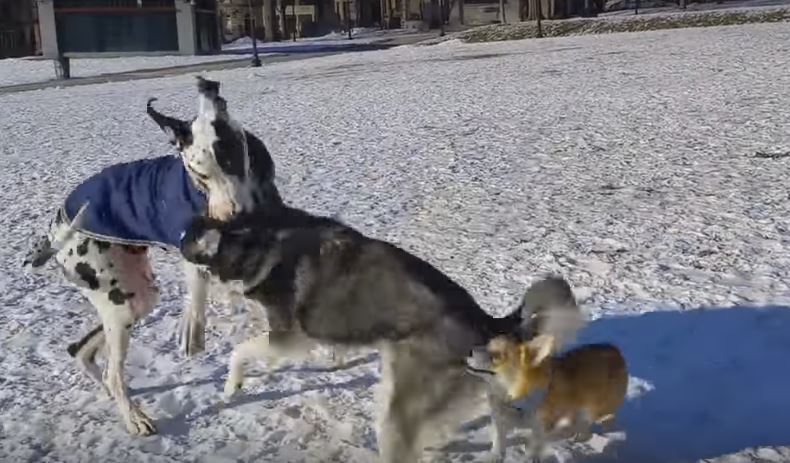 "In case you're wondering where that voice is coming from, it's from me. I'm right over here! Look back. I'm over here!"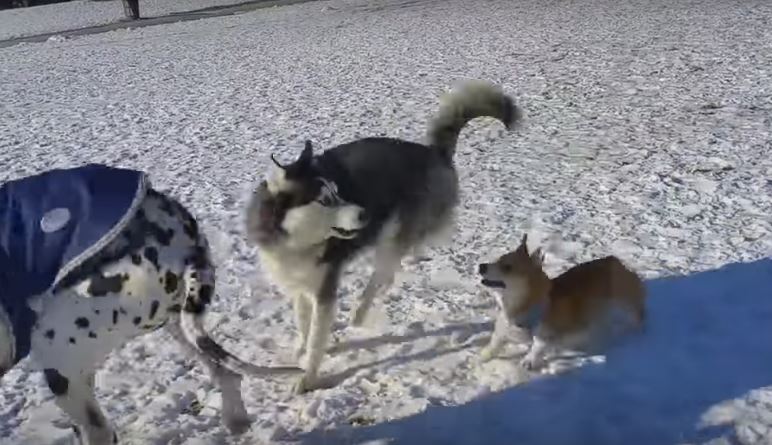 Corgi: Yasss, you finally found me! So what do you think? I'm cool. I'm cute. I'm quite smart, too. I can keep up with all your shenanigans. That beings said, can I join the group now?
Husky: Dream, dude. DREAM.
Continue this story on the next slide!