}?>
}?>
How touching it is to see images and clips of dogs and humans getting along so well, loving each other at any cost! Just true, pure, and wholehearted love. It's just plain awesome to know that despite their many contrasts, they choose to treat each other like family.
A two-year-old girl probably got the best birthday gift ever! Her doting parents gave her a twee little daschund for her second birthday. Gosh, that pooch could melt anyone's heart.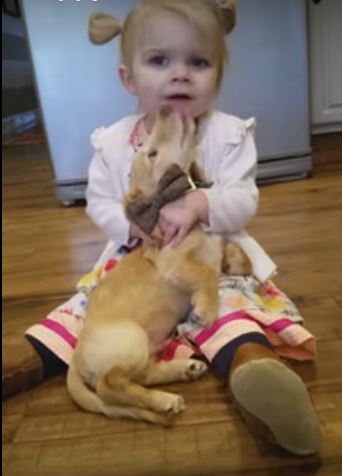 The kiddo named him Gus. And, I tell you, the way she treats him is utter torture to my fragile heart (but in a really great, cathartic way). Well, why not torture yourself, too?

Video by YouTube/DailyPicksandFlicks