}?>
}?>
Now and again, we'll hear someone shaking their heads and muttering about how technology has got most of the world hooked. We check our phones first thing in the morning and right before bed, we're staring at its screen while walking and eating, and it almost seems as though we're a bit addicted! Whether it's social media, games, or instant messaging, it seems like our smartphones have got us pretty hooked.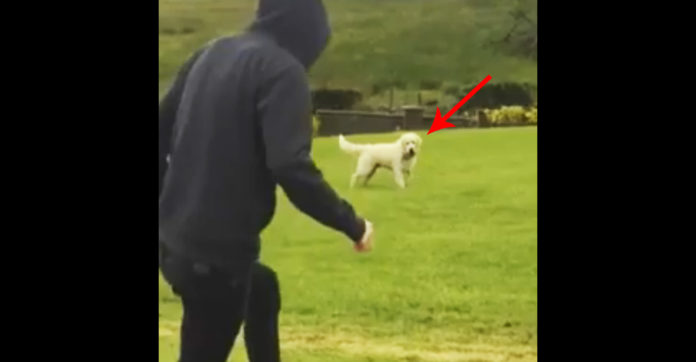 This dog has something to say about this modern epidemic. His owner and human dad has been using his phone all day long, not giving the pup enough attention to satisfy him, so he's had enough! It's reached the point where the poor pooch is just downright jealous of the device and wants it gone! So this pup decides to teach his dad a lesson – he snatches the phone and runs as fast as he can!
Hilarity ensues as his dad then tries to retrieve the contraption from his dog's mouth. But this fur ball isn't letting up any time soon! He runs around the field on fast legs, making sure to keep the phone close at hand – or rather, at paw. It's almost as if he's saying, "Let's see how you like it when I only pay attention to a phone!"
Take a look at this video!
https://www.youtube.com/watch?v=9We7ShNbOWE
Whatever the outcome of this situation is, it's safe to say that the pup's dad has learned some form of lesson – like, give the dog an ample amount of love before retreating to spend the rest of the day staring at a phone. Don't forget to like and share away!
Feature Image Source:Â Very Funny News