}?>
}?>
One day, a woman comes home to a smiling dog… and a completely ruined house.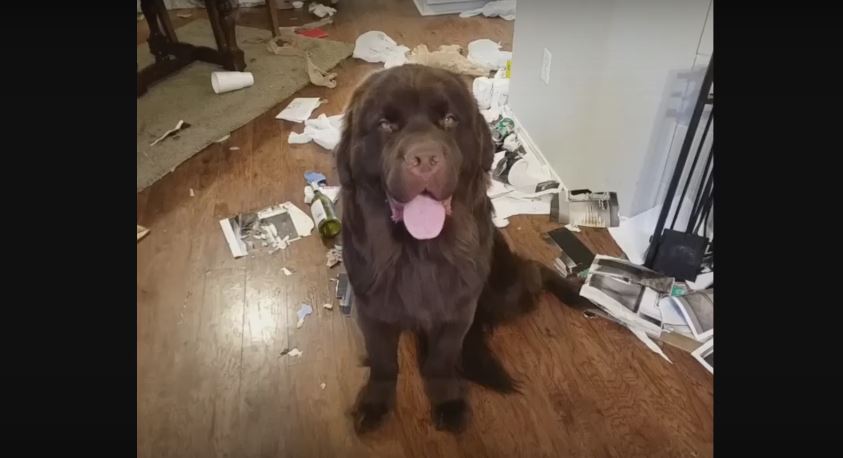 Boomer looks like he knows everything that transpired moments prior. He is the key to solving the case.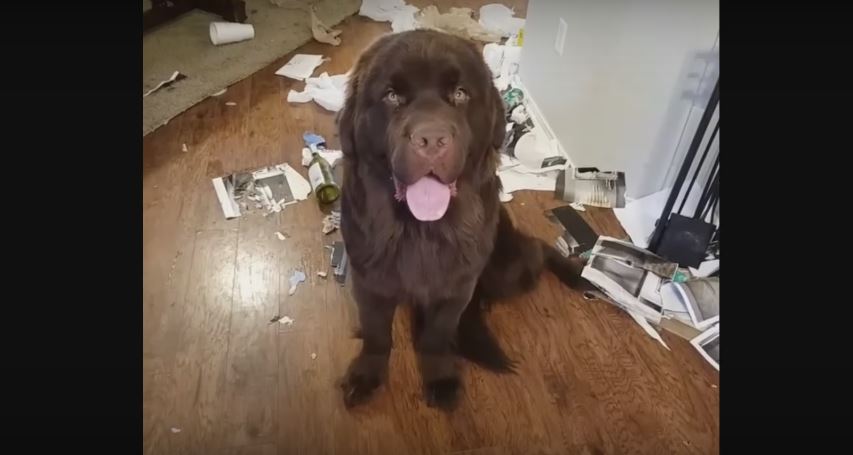 His telling eyes be like: "Some strong wind made its way inside the house. The next thing I knew, everything was already all over the place. I, too, was stunned by what just happened."
Okay, just to give you an idea of the gravity of destruction caused by that certain "strong wind" alleged by Boomer, here are a couple of screen shots: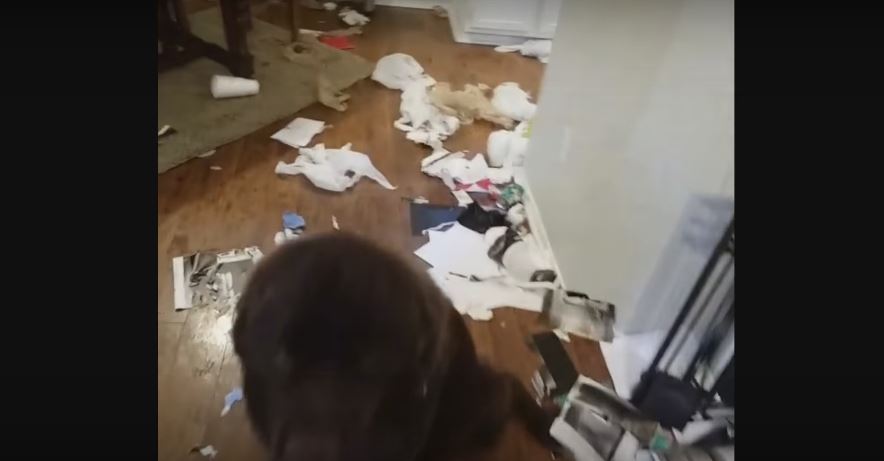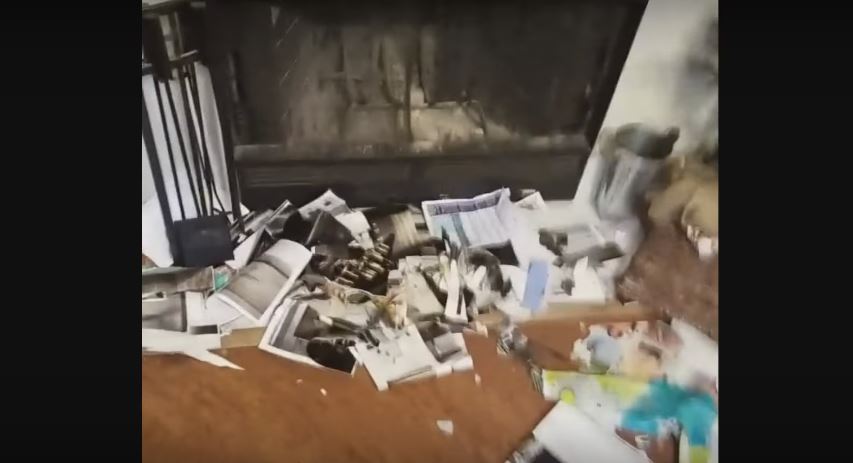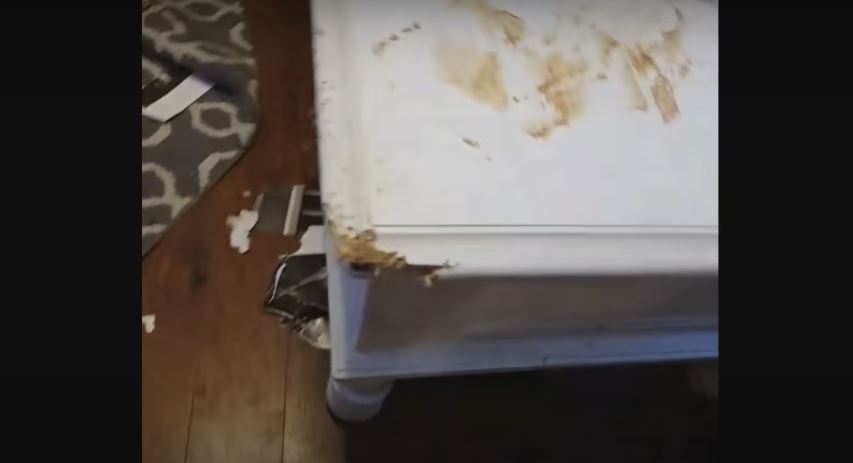 Dang, that "wind" caused some serious damage! Boomer, are you sure it's just a wind? You sure isn't some, say, dog?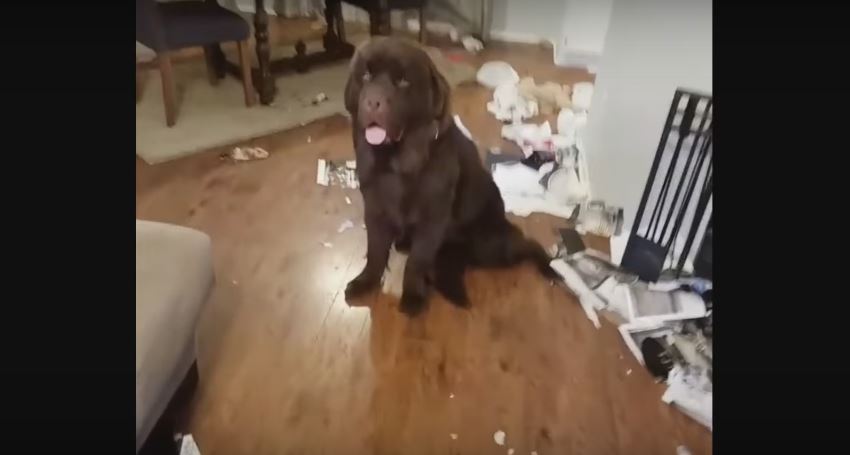 "I hate that look you're giving me, mom. My facial expression has been consistent since you got here. That only means I'm not guilty or anything."
Watch Boomer prove his innocence on the next page. I smell something fishy!