}?>
}?>
I feel absolutely amazed to know that these Golden Retriever babies are learning about the importance of teamwork early in their lives.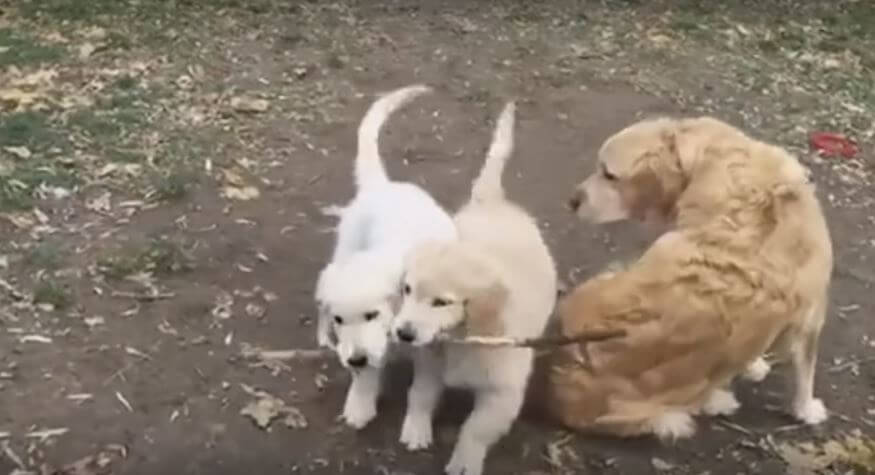 As you can see, they are carrying that stick. Together. As one. They know for a fact that if they work in tandem, they are gonna go further than they could ever imagine!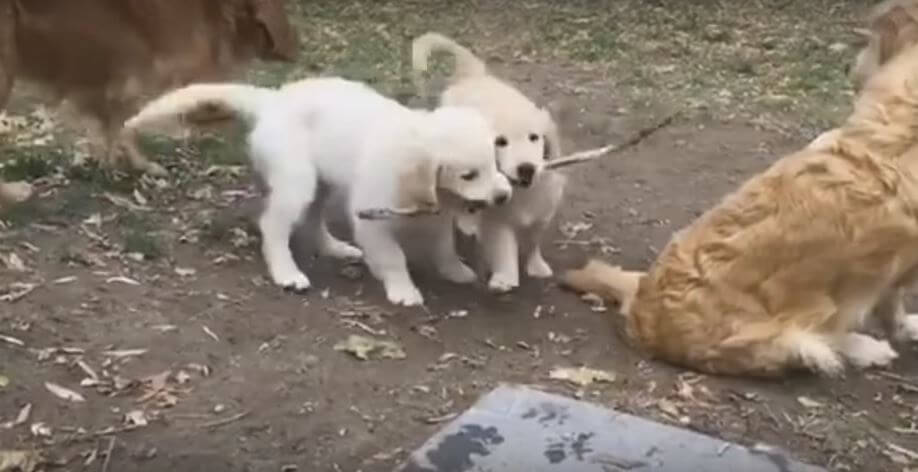 They don't really have a massive, splendid goal. They just want to carry that stick everywhere they go.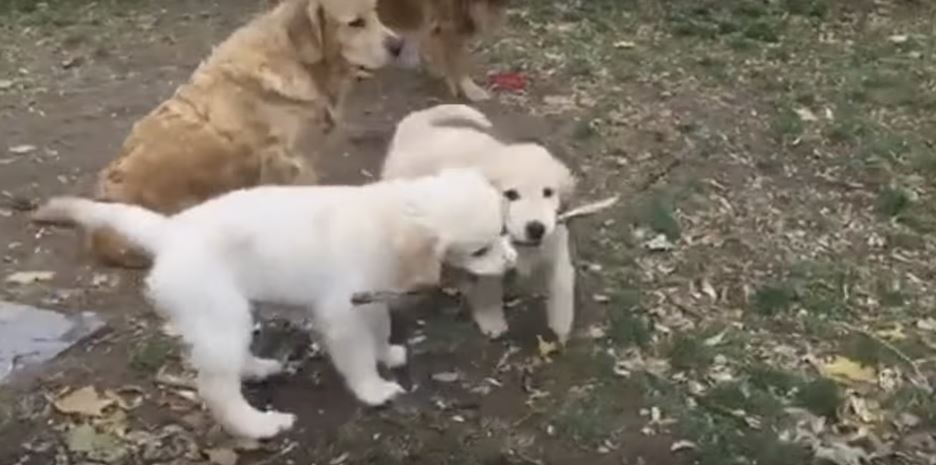 As we all can see, they love working side by side with each other. What a great partnership these two puppies have!
Or, so we thought.
Watch the video on the next page. Fluffiness overload!