}?>
}?>
It's that day when you've decided to bring home some new baby animal, hoping that he/she could be friends with your old buddy. You expect them to build a relationship so strong they would protect each other till death. But, you just can never be sure!
Yeah, some animals are utterly compassionate folks they would welcome new house mates with open arms. Others can be pretty hostile, though. These seniors just would never be okay with having siblings until these newbies prove their worth.
Some, like that cat down there, are extremely guarded and cautious. You can't blame them! They have to make sure that the new guy or gal is worth their trust!
So, this feline's human brought home a new friend for him to make–an innocent baby pooch.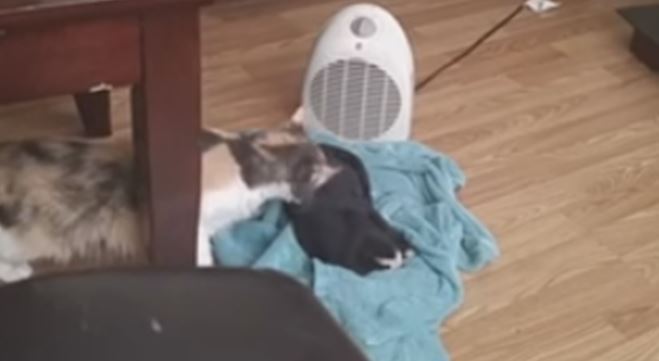 He sniffed him a couple times.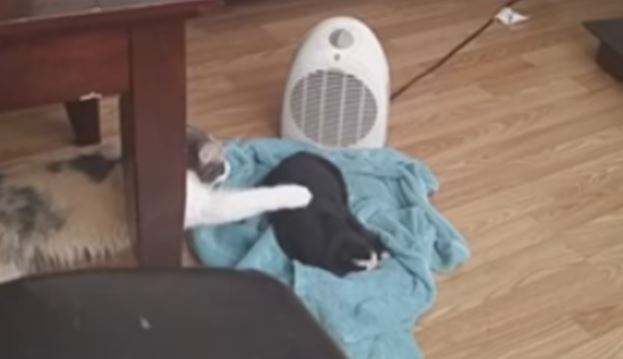 He pawed the babe a few times.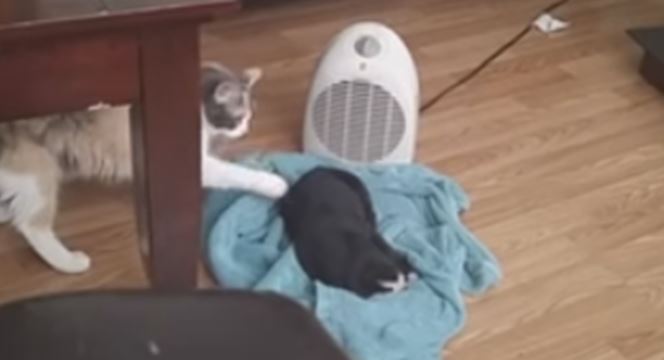 Then, pawed him again some more!
Just roll-on-the-floor hilarious!
Watch the video here:
Video by YouTube/Rumble Viral