}?>
}?>
A previous post in this site showed you all the insane acts photographers do just to get beautiful, flawless shots. The risks they take in the name of art! They can do literally everything in order to get the job done.
Here's another uber-dedicated shutterbug who doesn't fear anything when it comes to photographing breathtaking sights.
Bet you would never believe what pilot/photographer Santiago Borja did recently. He bravely flew through a thunderstorm, went above it, and captured a stunning photo of such epic beast. Gosh, I've never seen anything like it before!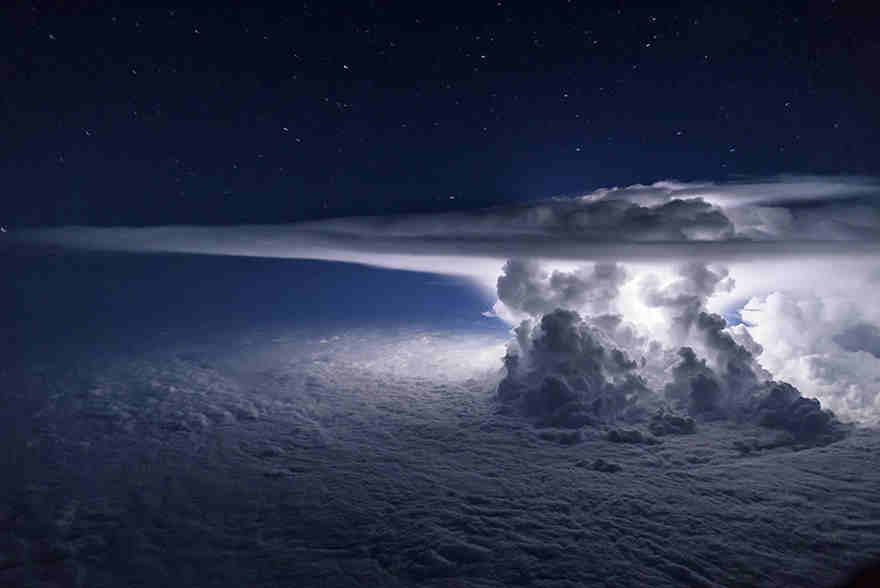 Did the picture give you the chills?
Of course, taking the said photo was some crazy challenge to Mr. Borja.
"Storms are tricky because the lightning is so fast, there is no tripod and there is a lot of reflection from inside lights," he said in an interview with The Washington Post.
But, everything was worth it in the end!
"I like this photo so much because you can feel the amazing size of the storm and its power, but at the same time it's wonderful how peacefully you can fly around it in still air without touching it," Santiago said of the brilliant snap.
We feel the same way, brother. You're one heck of a human being. Keep slaying!