}?>
}?>
We've already proven many a times in this site that, contrary to popular belief, a cat and a dog can actually be friends!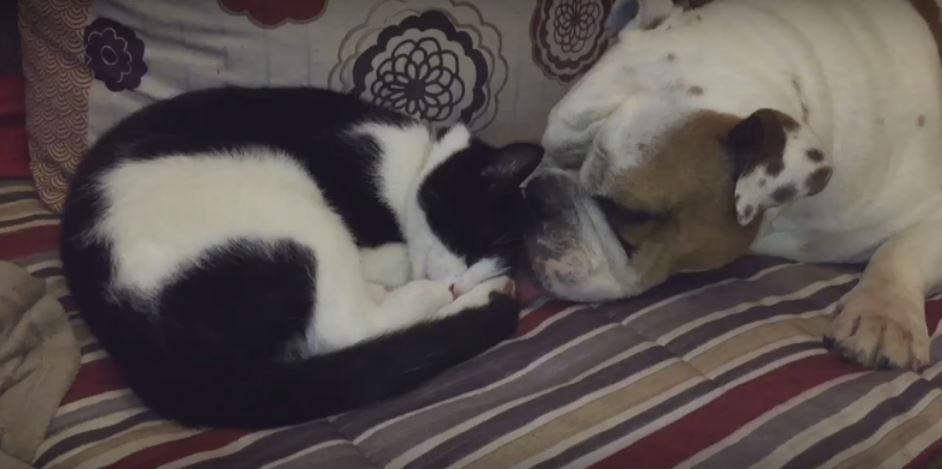 Those two beautiful creatures you see in the picture above are best of pals. You didn't expect that, did you? They are inseparable. Aren't they cute?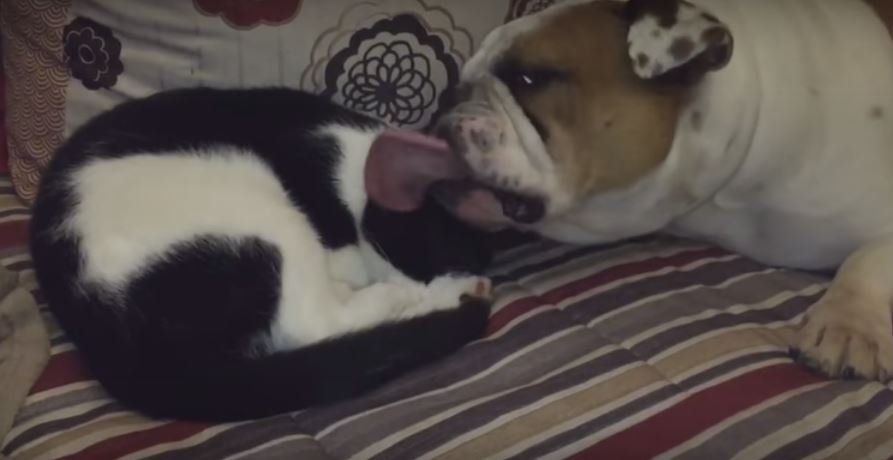 To show his love for his BFF, this bulldog usually spoils Eddie The Kitty the nicest tongue baths imaginable! He does it with so much gusto and passion. Awww-dorable!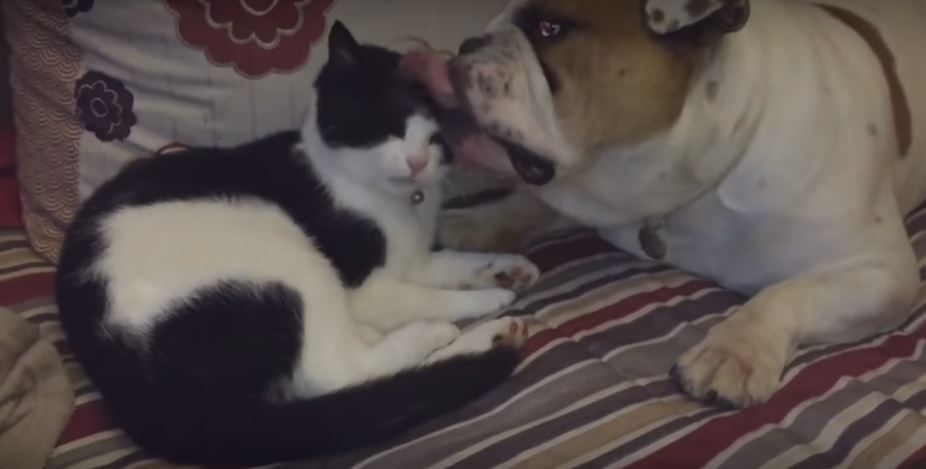 Pooch be like, "Whether you like it or not, Imma bathe you with all my heart. I love you, buddy! I'll always make sure you're clean as a new pin."
And, Eddie be like: "Thanks, bro. You're doing it so nicely you don't even understand. Yeah, boy, that feels so great."
Cuteness overload coming up! Click that NEXT PAGE button; you won't regret it.