}?>
}?>
The older we get, the harder it is for us to get to sleep. We all have to admit that we just cannot sleep like babies anymore BECAUSE WE ARE NOT BABIES ANYMORE. That's the truth, and it's freakin' sad. Sometimes, I can't help wishing I were a little babe again–my mom or dad would lie beside me and read me a story. Aww, those times!
You know what? I'm kinda jealous of these two massive dogs over here. Like, they're already grown-up pooches, but someone still makes an effort to read them some bedtime story!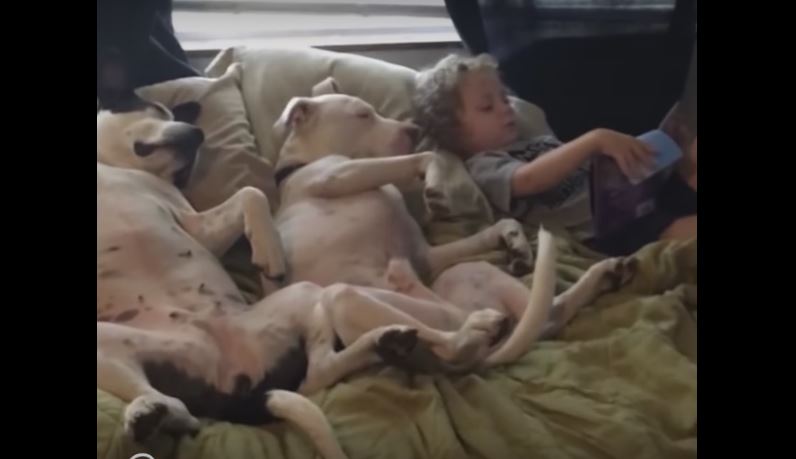 Oh, it's a baby who's lulling them to sleep! How cute is that, folks?! That boy must be a great a storyteller as the dogs are snoozing like tomorrow's never coming. Their legs are sprawled out so comfortably. I don't know if I still could take this cuteness overload, though!
Continue this story on the next page!