}?>
}?>
Tink, the cat, was rescued from the shelter where she was placed when found as a stray struggling to survive. When her new family adopted her, Tink began to thrive and settled in with ease. Danielle Lopez and her family provided the gray and white Tink with just the stable environment she needed to feel comfortable enough to deliver her precious kittens.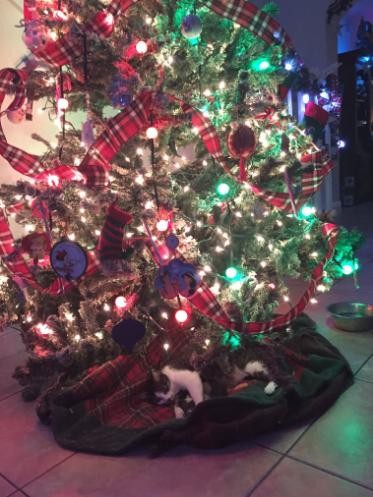 And what better way to give back to the family that loved her so than to deliver her babies in a place that is so special to her human companions. Lopez was at home one day when she heard a soft meowing sound coming from the Christmas tree.
Continue reading this post on the Next Page!