}?>
}?>
Five newborn kittens were living in a shelter in North Carolina and had to stay in a tiny cage that was very cold because kittens can't produce their own warmth. Volunteers knew they needed to get out of the shelter to survive and Susan Spalding agreed to foster them.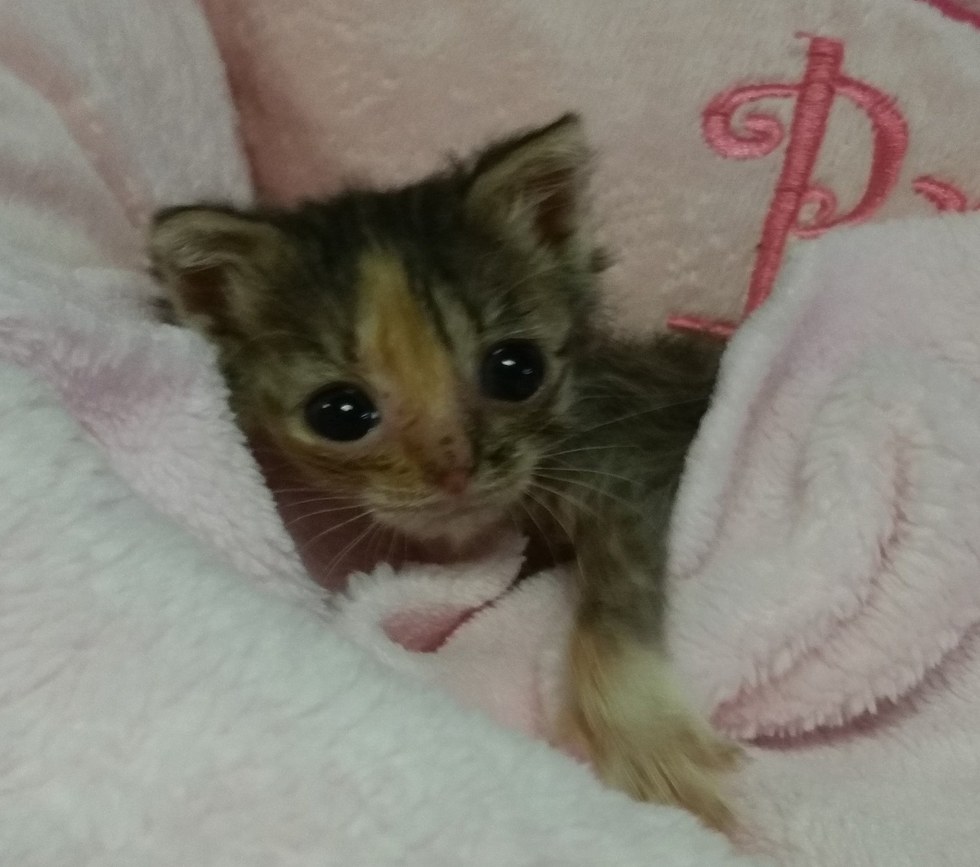 Since she is also the cofounder of National Kitten Coalition, she had experience with newborn kittens and was prepared for the bottle-feeding and extra care they would need. The kittens were in bad shape when they arrived and one passed away the day after, leaving four kittens.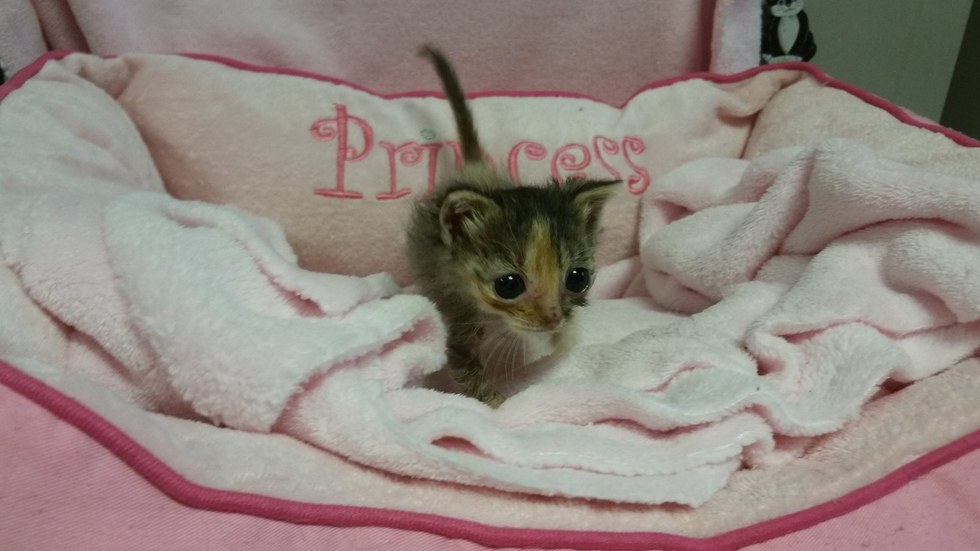 There was only one female, named Bijou, and she was very tiny. As the kittens began to grow, Bijou didn't and stayed at about four ounces. Bijou would gain and lose grams, but never really had any significant growth. For an unknown reason, Bijou's health rapidly declined one day and she almost didn't make it.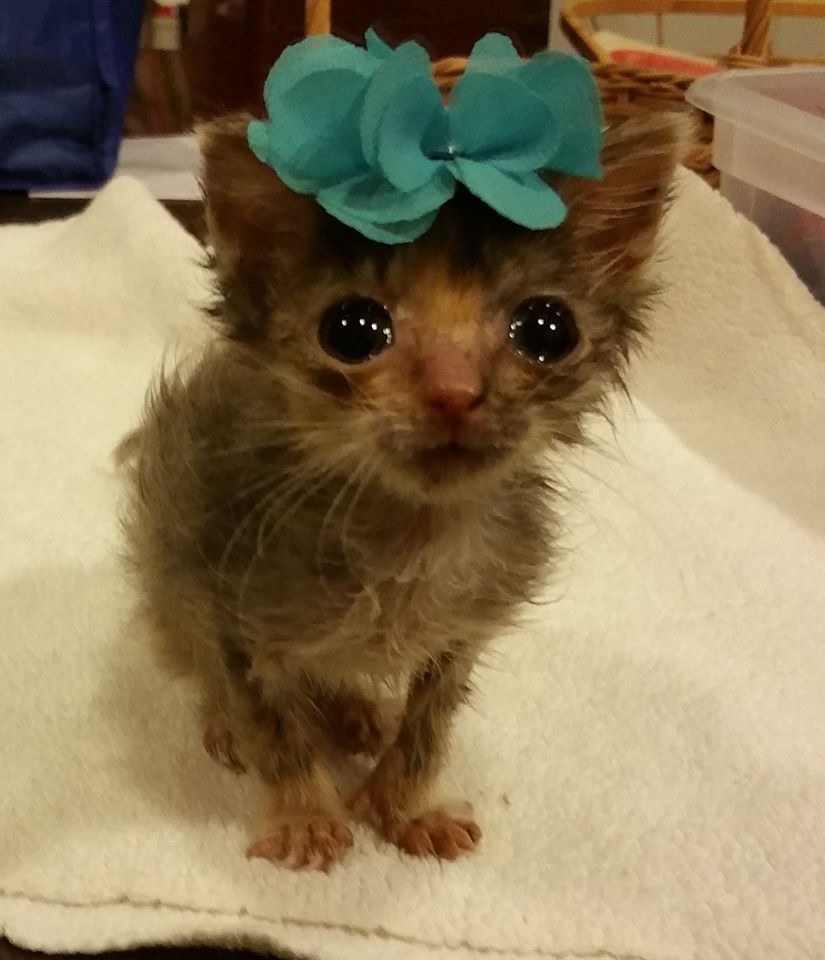 However, it's the size of the fight in the kitten and not the size of the kitten in the fight, so Bijou pulled through. Not only did she make it through hell, but she came out stronger. She finally began to grow and at 9 weeks, weighed 8.2 ounces.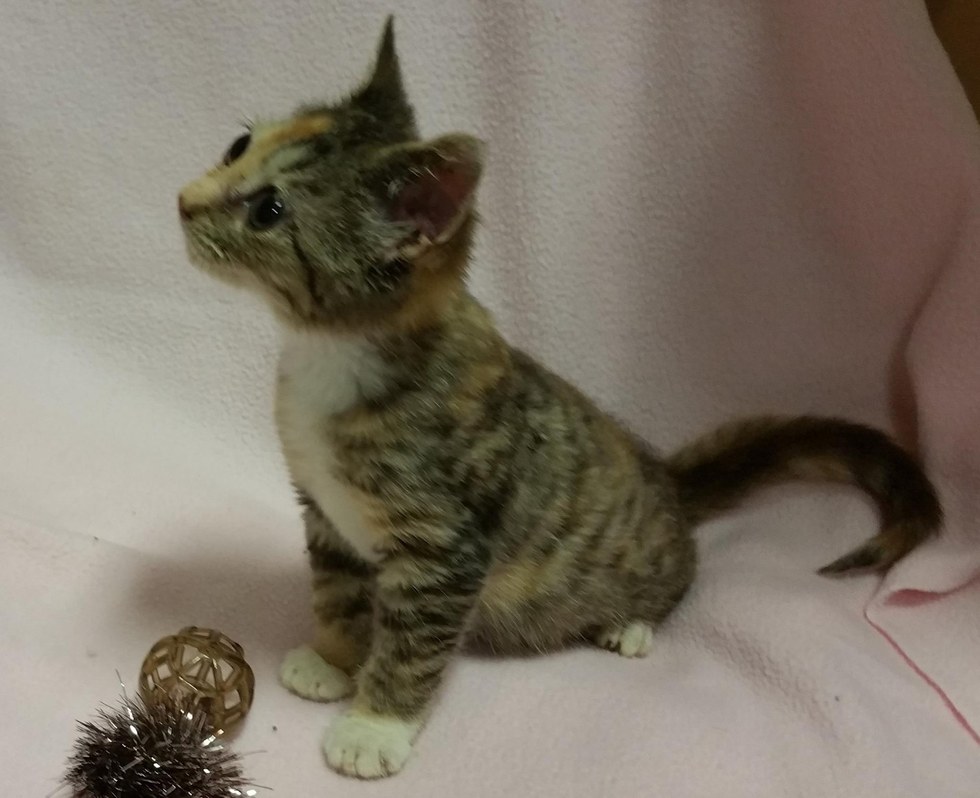 She is still very small and will always be about half of the size of other cats, but she has a big heart and radiates joy. At eight and a half months old, Bijou weighs 3.3 pounds and it perfectly healthy. When she's ready, she'll be up for adoption, but for right now, being loved in foster care is enough.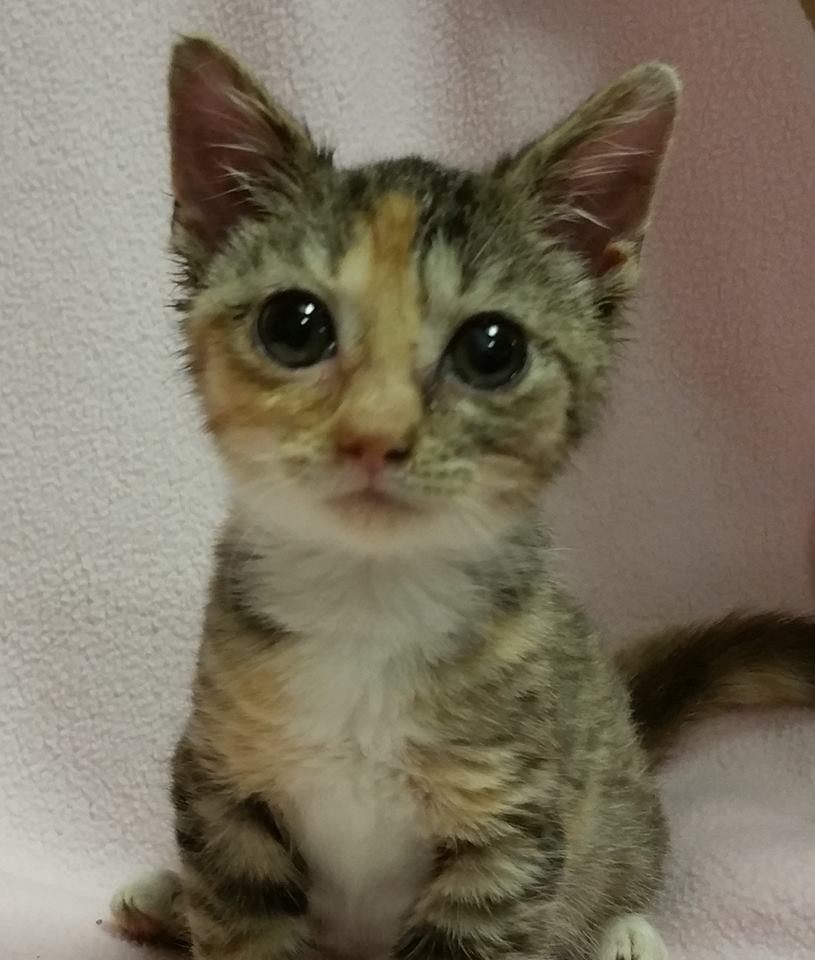 Share away, people!
Images & Feature Image Source:Â National Kitten Coalition