}?>
}?>
Our parents, no matter how often we get into petty fights with them, are the most important folks in our lives. If not for these people, we wouldn't have been born in the first place. That said, we are willing to do anything to show them how much we value their existence.
Also, one of the things that we adore about our moms and dads is that they would still love us even after the many times we've played silly pranks on them. Their reactions are always priceless! Right?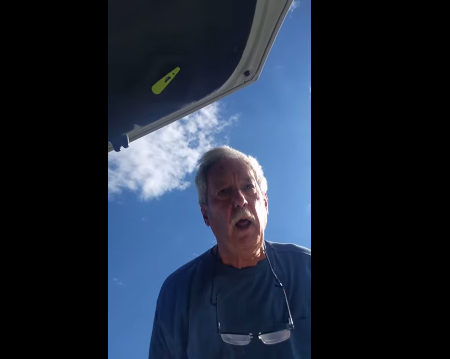 For Brian Vogelgesang, the only way for him to surprise his dad for his birthday is to hide in the car's trunk.
"Flew out to Chicago for my dad's birthday, he didn't know I was coming. My mom picked me up and just before we got to the house I hid in the trunk of the car. She asked him if he could grab a few things from the trunk when she got home…" said the description of a video Brian recently uploaded on YouTube.
Watch his father's reaction here:

Video by YouTube/Brian Vogelgesang