}?>
}?>
Little acts of kindness can make a big difference in the lives of strangers, even when those strangers are four-legged and furry! Flight Attendant Olivia Sievers learned this firsthand when she unintentionally won the lifelong devotion of a lonely street dog in Buenos Aires. Sievers first met Rubio six months ago outside of her hotel during a stay in Buenos Aires.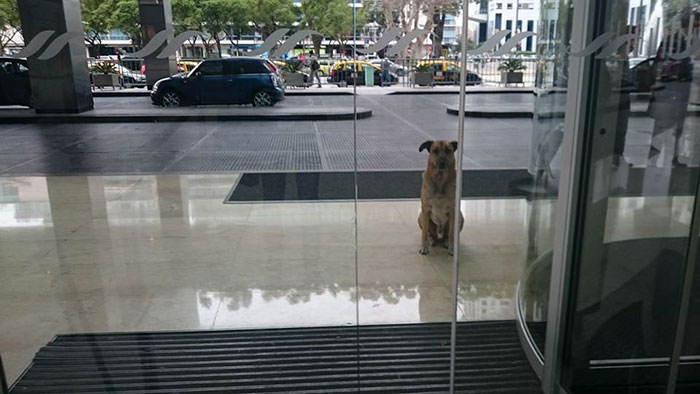 She noticed the poor dog, and instead of ignoring him, she gave him a little affection and a little food.
What happened when she returned to the same hotel six months later? Wow!