}?>
}?>
The best thing to happen to you today involves a swing and four lovely Golden Retriever babies.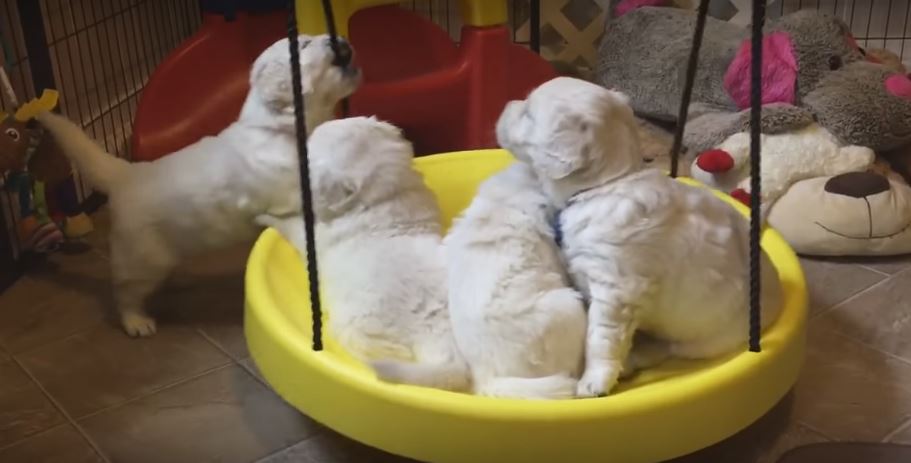 I told you! Those are puppy pooches playing with their brand new toy swing. They are completely obsessed with it, I must say.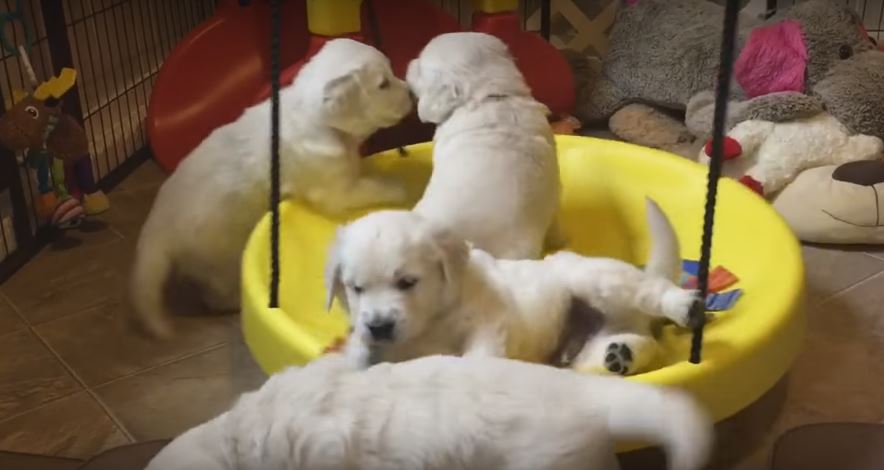 They are the cutest! I wanna hug them all together and squeeze their fluffy bodies and never let go of them. I bet you're thinking the same thing right now.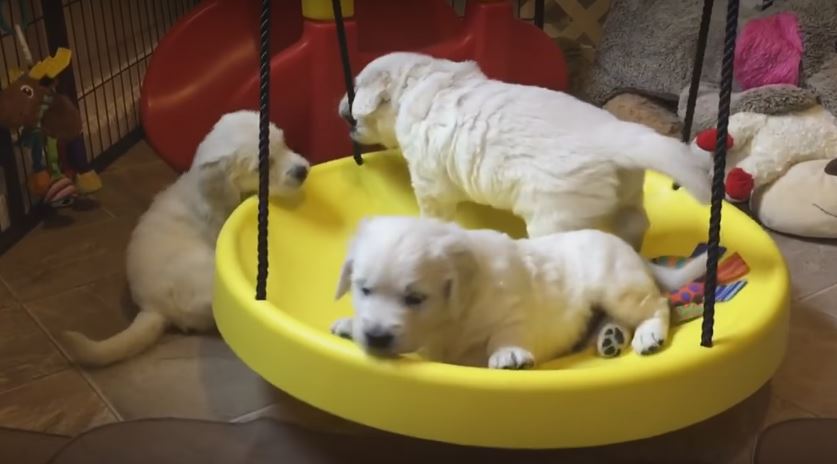 They would do all these irresistibly adorable stuff on there… ugh, they're just fun to watch!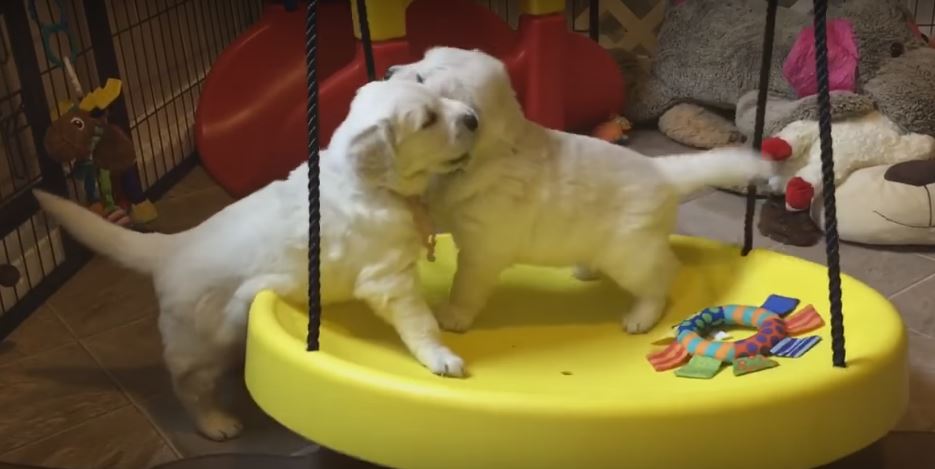 That puppy doesn't want to share the swing with any of its siblings. I understand. It's hard not to be selfish with such an awesome toy.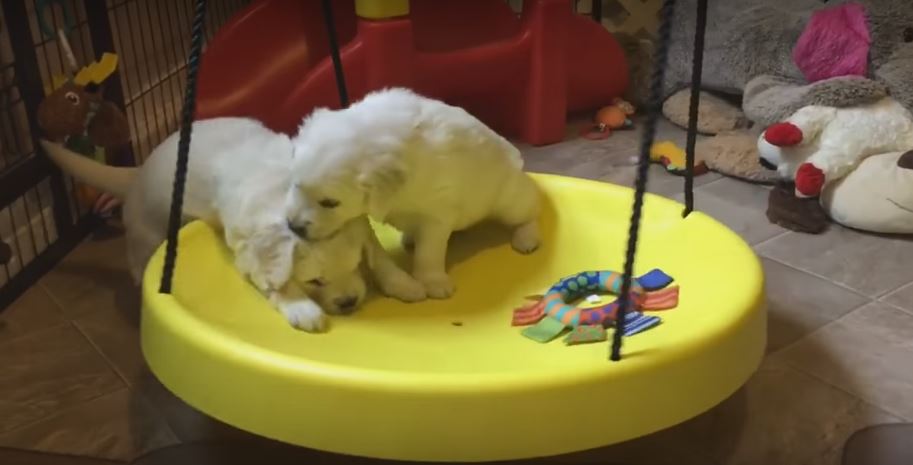 They be fighting tooth and paw over that swing!

Video by YouTube/Rumble Viral