}?>
}?>
A little girl named Mimi-Monroe (that name though) and Lola, an incredibly loving Bull Terrier, share a bond so cute you probably have some serious emotional problems if you didn't get touched by their story!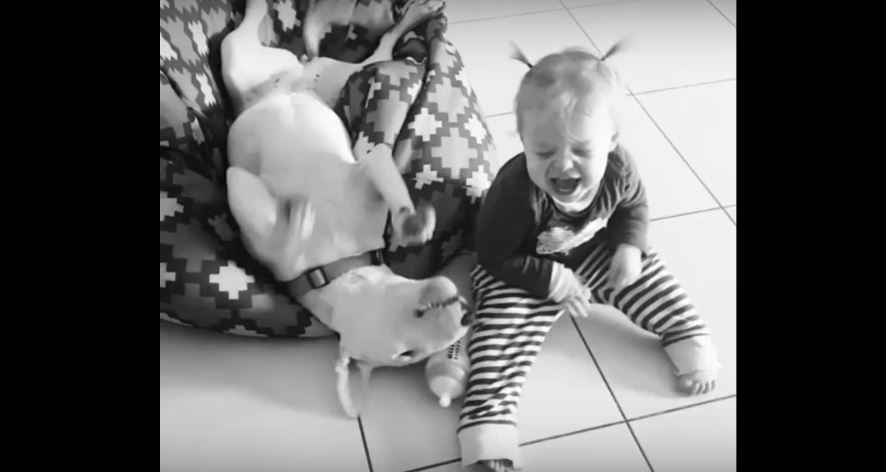 I don't regret saying this for the nth time now–dogs and babies have this natural, effortless ability to connect with each other. They're like each other's soul mates. And, Lola and Mimi-Monroe are no exception!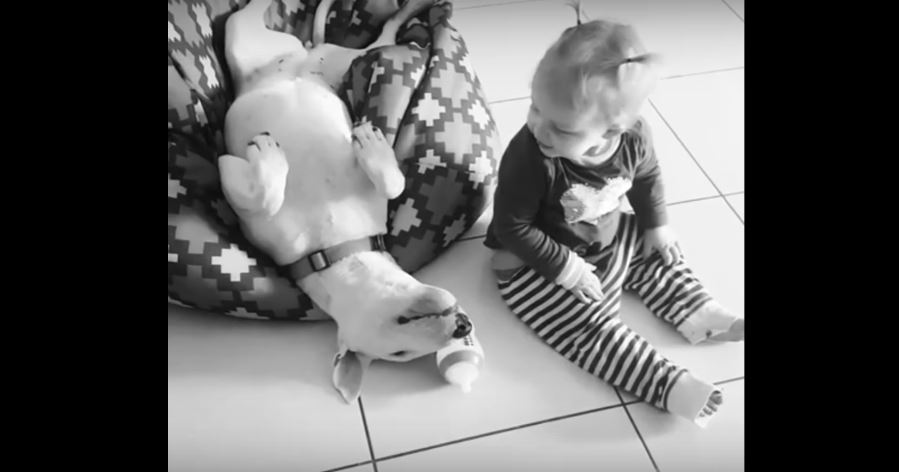 That baby be looking at the pooch like: "What now, buddy? What do you want?"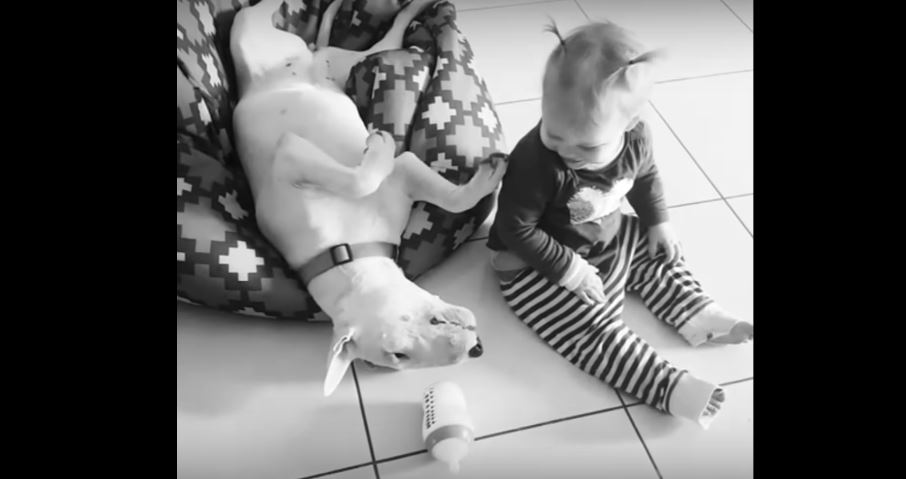 The dog then lovingly paws her best friend and looks at her like: "What else do I want but play with you until we get bored of each other, which I guess will never ever happen!"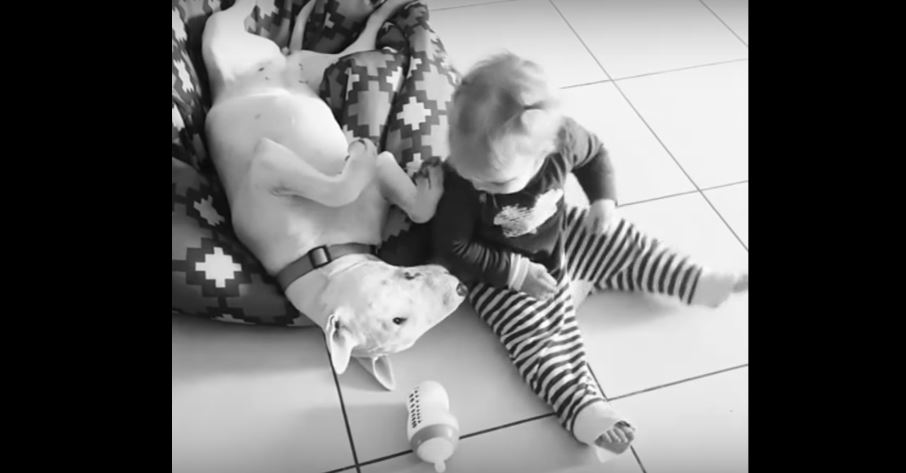 Mimi-Monroe nudges Lola. "Eeeeeee!!! Just what I expected of you to say!"
Make your day even more awesome and brighter by watching the video on the next page!