}?>
}?>
Sebastian–a massive Newfoundland dog–does not have any qualms taking care of baby Sierra. He loves the newborn babe so much! He'd sworn he'd protect her from harm with all his heart and soul for the rest of his life!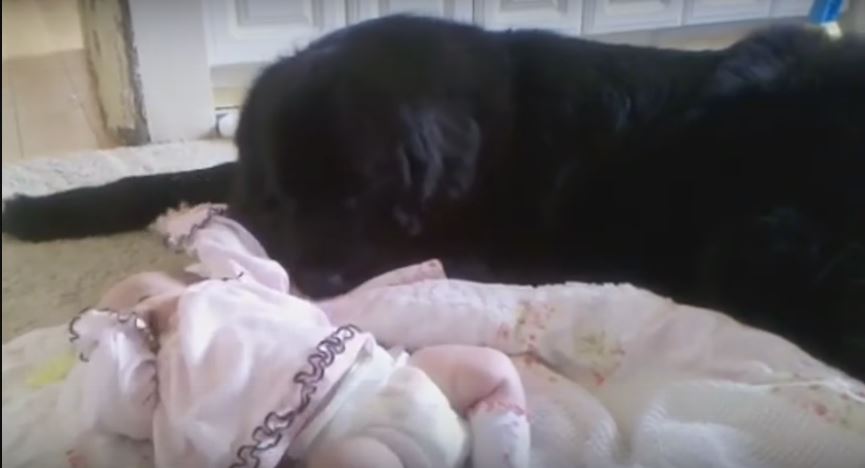 He's actually quite obsessed with his new responsibility he'd never leave Sierra's side.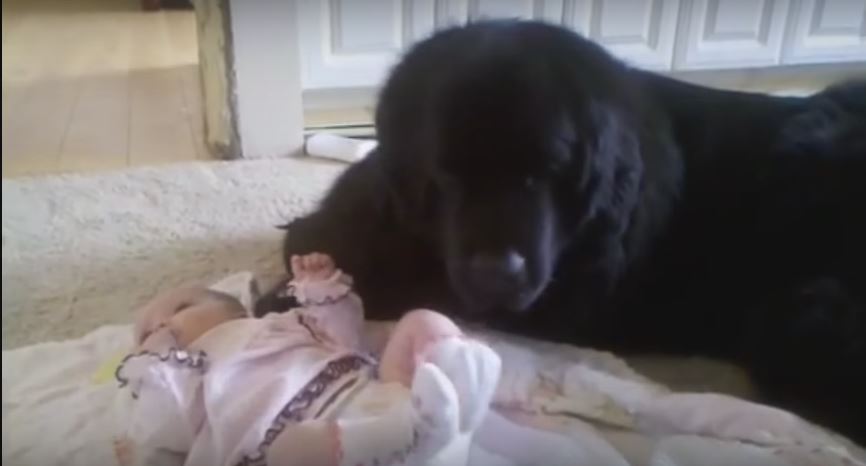 "You. Yes, you. Don't you dare come near my little angel. Are we clear?"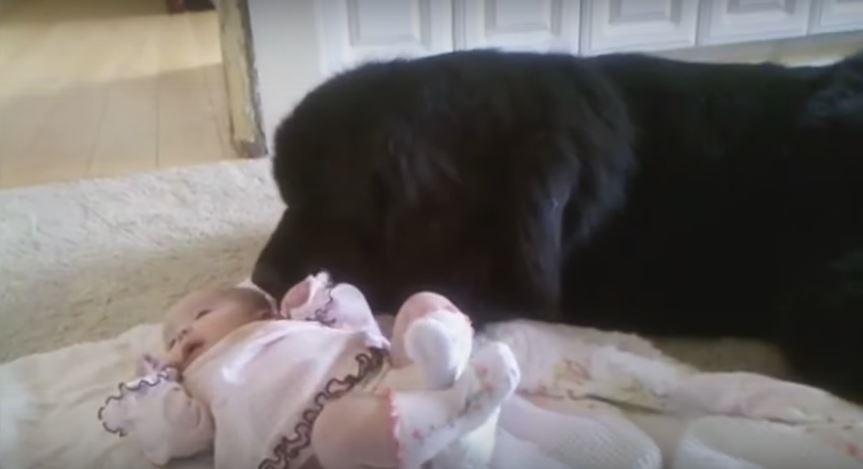 The way he keeps an eye on the baby is incredibly heartwarming. He be like: "Don't worry, my little one. You are safe with me. I'm your other dad apart from your real dad who's also my dad. Does it even make sense to you now? Ugh, you'll understand it when you grow up."
Awww, look at that baby's face! She feels so secure around Sebastian.
This pooch babysits like no other. Watch the video on the next page. Do yourself a favor and do it. Okay?