}?>
}?>
Being a kid meant always wishing and hoping for an awesome bedroom. This girl got very lucky when her parents made those wishes come true.
This dad took a plain old room and began sketching to create something amazing.

He even made a 1:12 model to go by.

He drew grid lines along the floor so that he could keep things where they belonged.

Then, he drew the shape onto the wall.

He began welding and used steel rebar and rods to make the outline.



Once he finished the skeleton, he wrapped it with expanded metal.


He then covered the main section with concrete and used paper-mâché to make the branches.



He painted the tree and used Rite dye for an ink wash.



Painting the walls was next!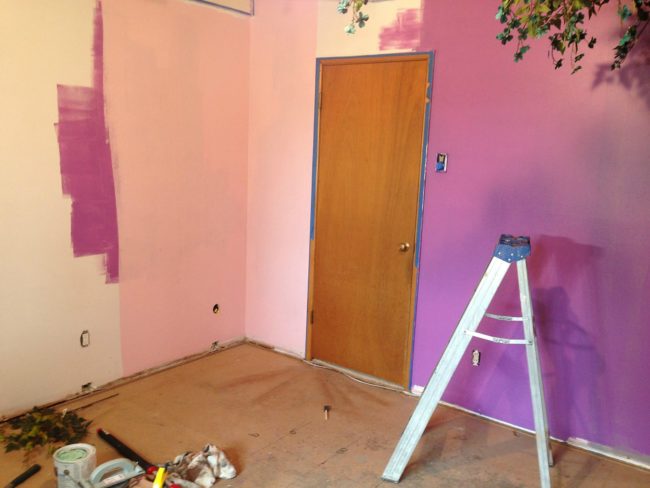 And then hardwood floors, of course.

He added in some fairy-tale door knobs.


And then created fairy windows.



He added leaves, and foliage.


He also added birds.

And butterflies.

Here's the amazing finished tree!

Here's the rest of the room. How gorgeous!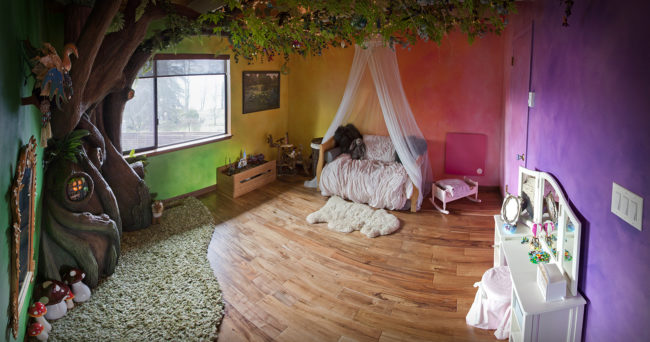 Share away, people!
Image & Feature Image Source:Â Rob Adams