}?>
}?>
If you have more than one kid, you might recall the excitement the older children experienced when they were informed that a new sibling was coming into the picture. It's hard not to be excited when an announcement is made that a new life is going to be brought into the world.
But for big brothers and sisters to-be, it's a huge change that needs to be adjusted to. Parents often prepare them for their new sibling in as many ways as they can. Even after all that preparation, some siblings still need to be reminded that they're still loved and cared for!
That's evidently the case here. You see, the family dog of this household is clearly not very happy about their latest addition – a big, white, fluffy puppy that seems all too happy to have a new home!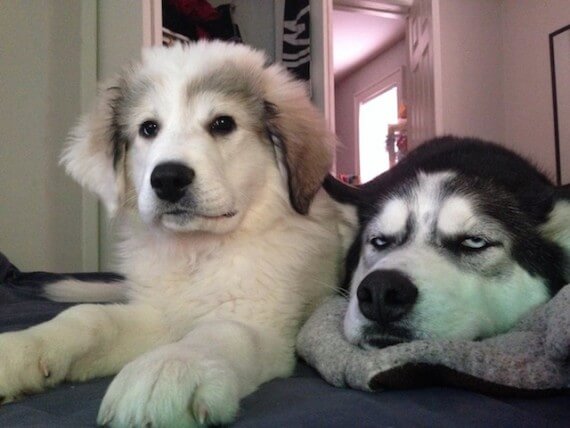 The bigger and older fur ball is obviously displeased at his new sister's enthusiasm as she snuggles and cuddles him affectionately and smiles for the camera.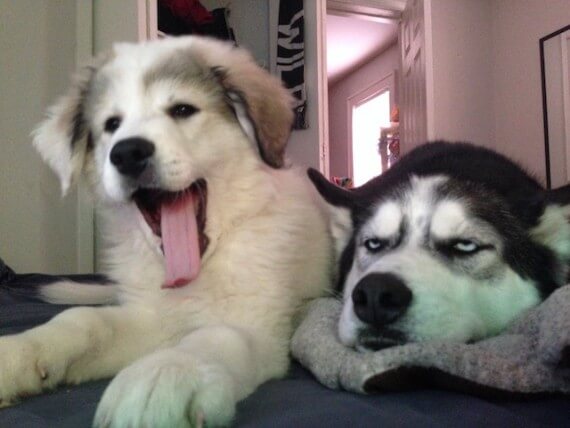 He remains completely stoic, barely moving at all. Maybe he's just shocked at how things have turned out!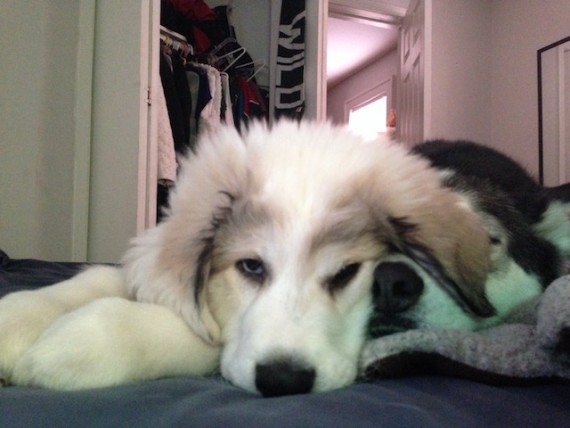 Hopefully these two warm up to each other and become fast friends and real siblings, despite their slow start. Cheer up, pup!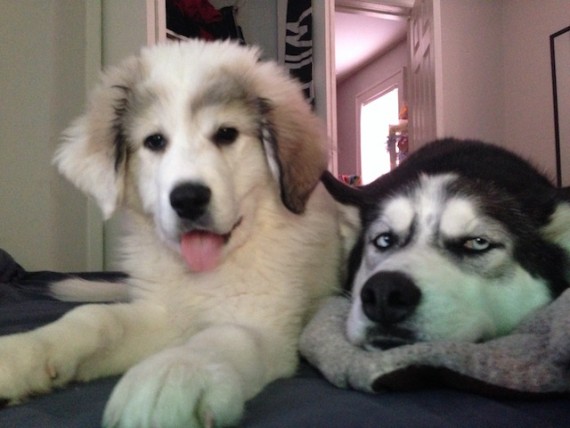 Do give this a like and share with your friends!
Feature Image Source:Â Imgur