}?>
}?>
When you're a star, all you ask for is a little privacy.
And, that's the only thing this ostrich wants.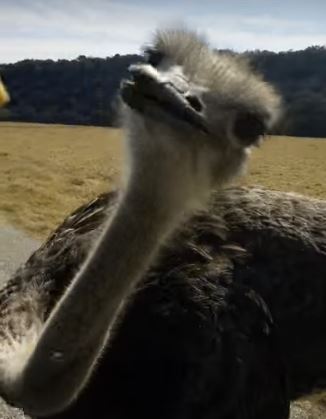 Sean Friedrich and his wife were recently driving by Natural Bridge Wildlife Ranch when they met this giant, flightless bird along the way. Of course, they were fascinated by such gorgeous beauty (ugh, that slender neck is to die for) that they pulled off near the ostrich and gave him bread. Well, he seemed delighted at the offer that he willingly took the food.
However, along the process, it became pretty much apparent that our feathered buddy didn't want any camera. Without uttering any word, he was asking for even just a tiny slice of privacy. In spite of the creature's silent plea, Sean kept on taking a video…
…which drove the ostrich totally mad.
Then, THIS happened.

Video by YouTube/Sean Friedrich
Lesson learned, bro.